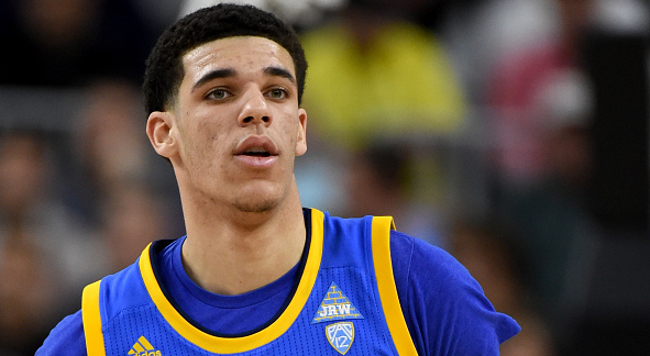 It looks like Lonzo Ball really is fine with being number two. The NBA Draft prospect won't work out for the Boston Celtics, the team that currently holds the first overall pick in next month's draft.
Celtics general manager Danny Ainge confirmed on Boston radio Thursday morning that Ball will not hold a workout with the team before draft day.
It's no secret that Lonzo Ball wants to play for the Los Angeles Lakers, who currently have the second overall pick in the draft. And while Markelle Fultz is expected to go first overall, declining a workout for the rival Celtics does point to the fact that Lonzo is fine not even bothering with Boston when it comes to formalities.
Ball skipped the combine earlier this month, too, only adding to the perception that he's had his mind up for a while now. Considering how much LaVar Ball and his son celebrated when the Lakers wound up second overall, it's safe to say everyone involved here assumes he wears yellow and purple this fall.
What this does do is make it much harder for the Celtics to convince the Lakers they need to move up to first in order to get Ball. Not that he's worth a first overall pick in the first place, but at this point why not let the rich get even richer?
(via NESN)