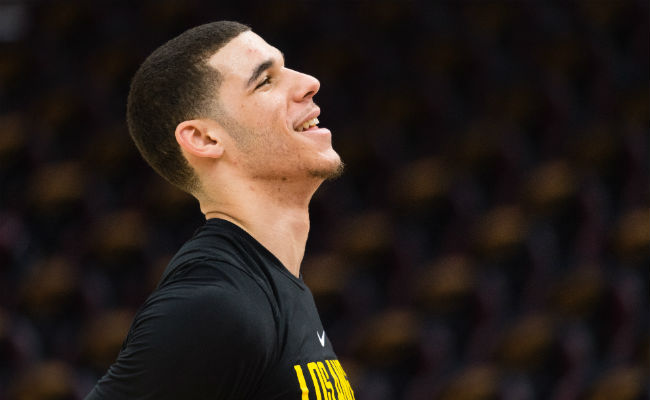 Lonzo Ball is one of the most talked-about rookies in recent NBA memory, whether for good reasons, bad reasons, or patriarchal reasons. While there's been a ton of focus on things outside of basketball, the Lakers' point guard has had plenty look into his game over the course of his first few months in the NBA.
Even the advice he gets from other players makes news these days, but through his ups and downs, the early on-court narrative is that Ball's shooting woes have kept him from living up to the immense hype his father and others in the NBA community have created around the pass-first point guard.
An ESPN feature about Ball and his game took a critical look at Ball's ability to truly be a franchise player for the Lakers. The piece argued that Ball's complimentary game may be a huge benefit for another star that can play at Ball's level, but his is lack of pure scoring touch will hurt his perception and perhaps his overall utility to the franchise.

The piece include some frank evaluations from people in the NBA outside of the Lakers organization, including one NBA GM who believes comparing Ball to Jason Kidd doesn't work. Instead, he thinks there is a current point guard who makes for a better comparison.
"He's a bigger Ricky Rubio," one general manager says. "People like the Jason Kidd comp because Kidd couldn't shoot coming in, but Kidd exerted his will on the game physically, and he could control the game in the half court. Ball hasn't shown he can do that, even though he clearly knows what defenses are trying to do.

"I just don't see how he'll move the needle in terms of wins and losses unless you can get out on the break 50 times a game."
Rubio is a good point guard who has made a living by having an unreal feel for the game, even if he isn't the best shooter on earth. Sure, it might not be as flashy of a comparison as a future Hall of Fame inductee like Kidd, but if Ball ends up being the next Rubio, that would