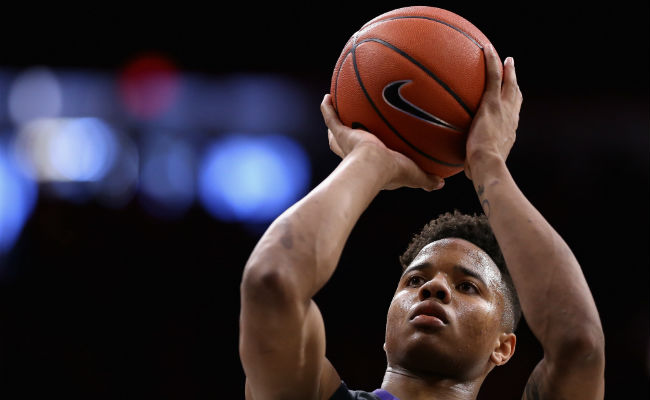 Lonzo Ball and Markelle Fultz both skipped the NBA combine in Chicago last month, but neither of them will skip Thursday's NBA Draft. The draft's green room is set, and the biggest names in the Draft are scheduled to attend when draft night kicks off in Brooklyn.
Ball and Fultz headline the group of green room invites that feature many of the players expected to go in the draft's first round. All of the expected top five will be in the green room on Thursday, including De'Aaron Fox and Josh Jackson. None of the major names opted to stay home and celebrate with family, though there were few rumblings about that before the list was announced. Kentucky has the most green room players, with Bam Adebayo, Malik Monk and Fox all scheduled to attend.
Fultz is expected to go first overall, especially now that the Philadelphia 76ers traded with Boston to acquire the top spot in the Draft. From there it's a little less clear, though most still think the Lakes take Ball second overall. From there, the draft's outlook is less clear, though there aren't any surprises on the green room list.
But we officially know who will be wearing a fancy suit and getting a nice watch once they finally get picked. All that's left to decide now is who goes where.