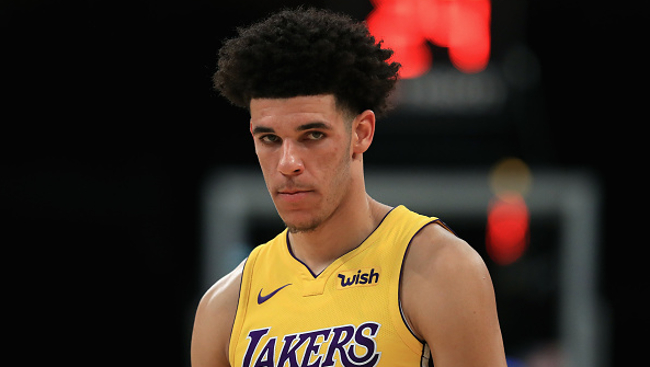 There have been a lot of bizarre, nonsensical internet feuds over the years, but Lonzo Ball vs. Nas might just take the cake. Lonzo threw the first punch when he, seemingly out of nowhere, claimed that 'nobody listens to Nas anymore.' Ball's comments are technically false. People still listen to Nas. He's one of the greatest rappers of all-time. There will never be a period where nobody listens to Nas.
Ball followed up his attack by claiming that "real hip-hop is Migos and Future." Look, it'd be really easy to criticize Ball for comments that sound very ignorant if you're one of the millions of Nas fans, but if you can step back and look at the big picture for a minute, try to remember that Lonzo Ball is just 19. It shouldn't surprise you that he and his peers don't listen to Nas. He's wrong, but we know exactly why he's wrong.
Shortly after Ball's comments went viral, Nas' manager responded on Twitter calling out "oatmeal face" Lonzo Ball, claiming that Nas doesn't even know who Lonzo is, and boom, a feud was born.

Fast forward to Wednesday night, and you've got Lonzo Ball posting a picture on his Instagram that included his manager and trainer rocking a shirt with Lonzo's face replacing Nas on the Illmatic album cover (as noticed by @TJDhoops on Twitter).
https://www.instagram.com/p/BaIK9nXH2r1/?hl=en&taken-by=zo
Here's the original album cover for anyone who's not familiar.
I'm no expert in rapper vs. NBA player beef, but that seems awfully disrespectful, particularly when you prefaced all of this by claiming that nobody listens to the man your crew is openly mocking. It's a lot different than off-the-cuff comments, too. The logistics behind having someone photoshop Lonzo on the album cover, then having another someone put that on a T-shirt, is extremely pre-meditated.
We'll keep you posted if (when) Nas and his people return fire.