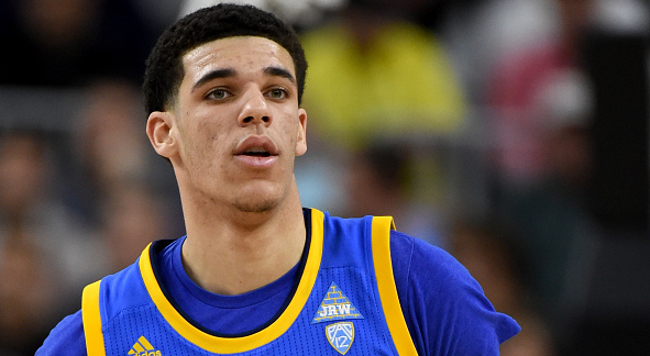 Lonzo Ball and his father Lavar are taking the Big Baller Brand from college to the NBA and skipping everything in between. The potential first overall pick in this June's NBA Draft is officially skipping the NBA Combine.
Shams Charania of Yahoo's The Vertical first reported that Ball will not attend the combine, which starts May 9 and runs until the 14th in Chicago. Charania also reported that Ball isn't expected to be the only highly-regarded prospect who will pass on the combine.
The Balls clearly think Lonzo did enough at UCLA to justify his draft position, despite the "slow white guys" that got in his way. The pair have definitely done enough to brand Lonzo as the biggest name in June's draft, even if that branding was done by lashing out at everything in their path rather than showcasing Lonzo's unique talents.
Lavar Ball may have cost his son a million-dollar shoe deal, but the antics have definitely paid off in oodles of attention for his draft-eligible son. Lonzo is obviously getting drafted, and as long as NBA teams think the reward of his talent outweighs the risk Lavar's attempts to influence their operations, he will go very high. This is almost certainly going to happen.
Skipping the combine essentially means that we'll just have one less forum for Lavar Ball to say ridiculous things and turn his swagger into memes. I'm sure he'll just start a Twitch account and trash Kobe Bryant while playing Mario Kart that weekend instead to make sure no one forgets about him.