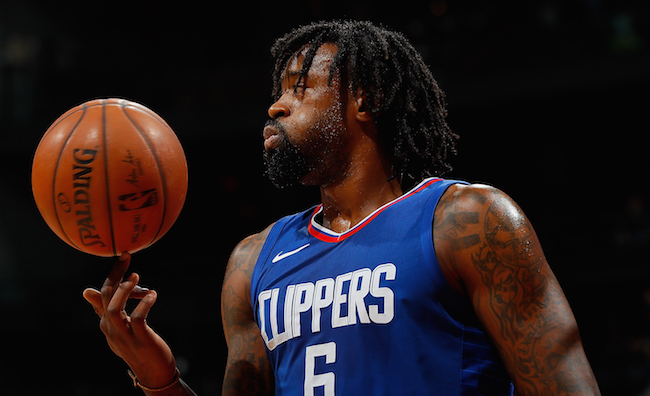 It's been something of a foregone conclusion that DeAndre Jordan would not be a member of the Los Angeles Clippers by the time the trade deadline rolled around. Jordan's name has been at the center of trade rumors all year, and once Blake Griffin was sent to Detroit, the assumption was that Jordan wouldn't be far behind as the Clippers looked to blow it all up.
But three days out from the deadline and there hasn't been much chatter about teams trying to acquire Jordan. According to Adrian Wojnarowski of ESPN, that might be because, well, no one wants to pay the price to get him, and the Clippers aren't happy with the offers they have received.
Wojnarowski, during his appearance on The Lowe Post, spoke about the issues Los Angeles has had finding a suitable deal for their star center.

"The Clippers are looking at this, they don't want to take back a bunch of future money," Wojnarowski said. "They wanna get money off. I think their preference ultimately would be to let him walk instead of taking back a bad contract or a couple bad contracts, just to get let's say a late first round pick."
In his analysis of a possible Jordan deal, Wojnarowski pointed to a possible deal with the Cavaliers to illustrate the issues at hand. Basically, a combination of Tristan Thompson (who has two more years and more than $35 million coming his way) and the team's first-round, non-lottery draft pick aren't enough to get the job done. Wojnarowski also said that he thinks "there's probably a little bit more on the board right now for Lou Williams" than there is for Jordan, which might not be a massive surprise due to the guard's outstanding season.
Whether it's because they waited so long to move him, they waited until after moving Griffin to move him, or because there were never any really good offers on the table, it looks like it might be hard to satiate the Clippers' desire to get something good back for Jordan.