When Patrick Beverley and Lou Williams were asked about Kevin Durant eliminating the Clippers from the playoffs by scoring 50 points, they gave an answer that inadvertently summed up their entire season.
"We tried everything," an exasperated Williams said. "We had several different coverages for KD."
"They didn't work!" Beverley added.
The Clippers' Game 6 loss wasn't the first time they had tried everything this season. If there's one thing about this Clippers campaign, it's been that all they do is try. In a league where so many teams go through the motions, Doc Rivers had his team prepared to fight harder than anyone else on a nightly basis. It was as admirable as it was annoying — admirable in that a team full of perceived role players earned a playoff berth in the West, annoying in that you knew the team's ceiling was "pesky thorn in the side of a better team in the first round."
But that doesn't mean it wasn't something worth enjoying. Rivers deserves credit for being one of the best coaches in terms of getting the most out of his players. When he won a championship with the Celtics in 2008, he was considered a top coach thanks to his defensive scheme and ability to placate three stars en route to a ring. However, Rivers' best asset is how he bolsters his roster.


When Rivers first became a head coach for the Orlando Magic in 1999, he overtook a rebuilding squad. In Year 2, he would get Tracy McGrady and an injured Grant Hill, but in his first year, he had Darrell Armstrong, Ben Wallace, and Bo Outlaw. As the Magic front office shuffled the roster around through trades, Rivers played 19 different players for at least one game that season and managed to pull that group together for 41 wins. If you give Rivers a group of lesser-heralded players, he will make something happen.
Entering this season, the Clippers front office gave Rivers a team that was an odd mix of grizzled vets and precocious young talent. Tobias Harris was considered their best player, but he was moved to the Philadelphia 76ers in exchange for future draft picks and rookie Landry Shamet. Instead of slowing down, the Clippers keep going.
Danilo Gallinari became the team's best player for much of the season, with Rivers moving him to the five to stretch the floor, creating space for prized rookie Shai Gilgeous-Alexander and Williams. Williams and Montrezl Harrell became arguably the best pick-and-roll tandem in the league to lead the bench unit. Seemingly every player that bought in saw their potential for this season fulfilled, if not surpassed.
The front office led by Lawrence Frank deserves credit as well for savvy moves. The Harris trade was the ultimate sell-high move, bringing in much needed shooting from Shamet and pulling in some useful draft assets for the future. The Ivica Zubac trade with the Lakers was highway robbery. Avery Bradley was among the few that Doc couldn't pull out of a funk, so they sent him to Memphis and brought in the perpetually underrated Garrett Temple. Marcin Gortat likewise wasn't working out, so they waived him and find other ways to allocate his minutes to Harrell, Zubac, and others.
The level of management Rivers put on display this season wa stunning. It's an example of amazing coaching and a culture that works. Twenty players took the floor in at least 15 games for the Clippers. That is typically a recipe for disaster, but everyone in Los Angeles was on the same page and made it work.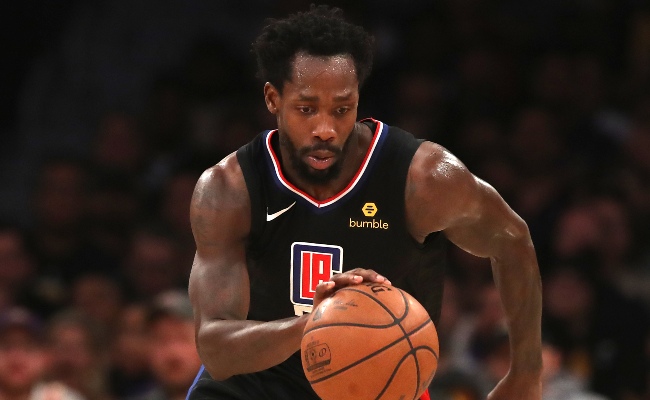 No example of this was better than when the Clippers added Rodney McGruder through waivers right before the end of the season. He wasn't playoff eligible, and it was a move with this summer in mind, but when Rivers told the team it was up to them if he would join them in the locker room for the playoffs, Beverley welcomed him with open arms in a way that only he can.
"Bring his ass in," Beverley said, per the Los Angeles Times. "He part of the team."
This group was spunky and their culture was one that's awfully hard to replicate, but it's fair to question if it will exist in the future. The Clippers' plan is to compete for championships, and to do that, you need stars. Being a ragtag group that takes it to opponents every night is great, but Los Angeles has aspirations of winning rings. While that would obviously be special, there was something delightful about watching this team operate as a group that had nothing but one another.
Everybody knows that Kawhi Leonard is the Clippers' top target this summer. The front office has done a phenomenal job of setting the Clippers up to be in a position to tell free agents they will contend sooner rather than later. Of course, it helps to have an icon like Jerry West around to facilitate this, and with Rivers no longer having front office duties, he's been able to focus on being an outstanding coach. The Clippers are following a model that feels similar to what the Warriors and Rockets had going: Put your head down, keep working, and eventually, the breakthrough will come.
That may be this summer if they can land one of the big fish in free agency, immediately becoming a trendy pick to contend out West. But before we get to that point, this group fought every single night, operating with a perpetual chip on their shoulders. It's something that fans get behind, and when a team is expected to compete for a championship, that pride you take in your team overachieving and proving unspecified people wrong is gone. It's hard to explain, but it's just not quite the same.
No matter what the Clippers do in the future, this team is always going to hold a special place in the hearts of their fans. In 20 years, should Los Angeles go through another rebuilding process, fans will draw on their experiences rooting for this group — the ones that fought every night, that never quit, and set the foundation for brighter days for the franchise.