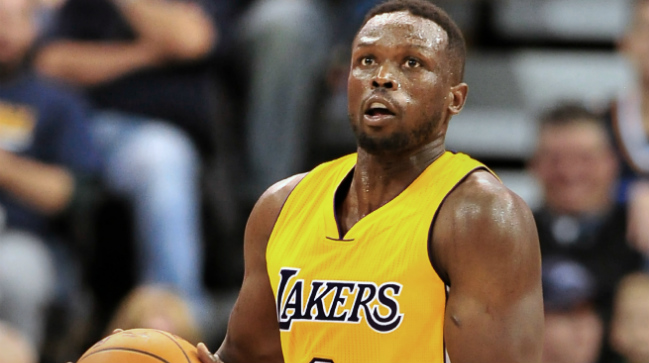 The Los Angeles Lakers gave Luol Deng a gigantic contract in 2016, as the two sides agreed to a four-year deal worth $72 million. Deng appeared in 56 games during the first year of that deal, but last year, the veteran forward played in one game as the team decided to embrace its young talent instead.
It led to plenty of justified griping from Deng, who wanted the chance to play somewhere but understood that place wasn't going to be Los Angeles. To make matters worse, the Lakers couldn't find a trade partner because no one wanted his contract.
But on Saturday morning, a resolution finally came, as the Lakers and Deng agreed to a buyout. The news of the buyout came from Shams Charania of The Athletic.

It's good news for both sides. For Deng, he now has the opportunity to continue his hoops career elsewhere, and Chris Haynes of ESPN reports the veteran forward will "command interest from several contenders." The Lakers, meanwhile, now have the room to become an even more aggressive player in free agency than originally anticipated next summer, per ESPN.
Los Angeles was projecting to have $25 million in salary-cap space for next season. That number will increase to the $36-38 million range once the Deng buyout is completed, giving the Lakers room for another max-contract player next summer.
It's great news for the Lakers, as next summer's free agent class is expected to be absolutely loaded. But for now, it's just good that Deng will get the chance to play basketball again, as he's so obviously been bummed out by the last year or so in Los Angeles.