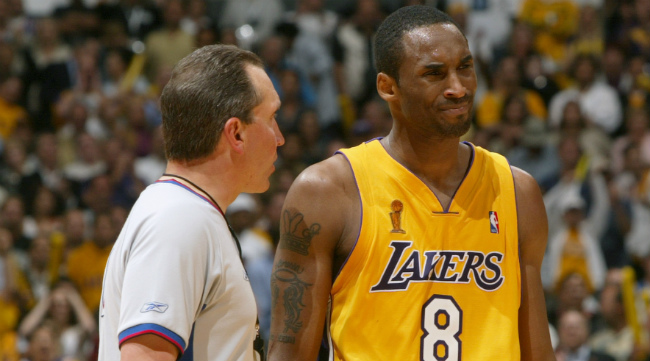 Monday night is an important one in the city of Los Angeles. The Lakers will take on the Golden State Warriors, and while that game seems kind of one-sided, it will draw the attention of the entire sports world as the team will retire both of the numbers Kobe Bryant wore during his NBA career.
Those two numbers, of course, are the No. 8 and the No. 24. They have taken up an iconic status in Tinseltown, which is obvious if you look at how crazy the environment is in and around Staples Center during the lead up to the game. Even things like the Nike Kobe puppets are popping back up so they can pay homage to Bean.
Teams around the NBA and in the region decided to pay their respects by tweeting out small (but still really cool) signs of support for the future Hall of Fame inductee. One such team was the Los Angeles Rams, which apparently didn't get the memo that the hashtag for these signs of support is #Ko8e24.

The thing is it was perfectly fine in the tweet, but as for the photo in the tweet, that's another thing, as that believes the hashtag is #Ko8be24. Despite how badly I want to call him Kobbe Bryant, it's unfortunately not the case.
The Rams get a pass, though, as they're new to Los Angeles and have done rather well, winning enough games to be in the driver's seat in the NFC West. The squad is one of the most pleasant surprises in the NFL with a 10-4 record in their first season after moving from St. Louis.
But still, there's no better way to prove you're the new kid on the block than by messing up Kobe Bryant's name. Unless this is the team's way of getting back at Bryant for giving his hometown Eagles a pep talk before the two teams squared off earlier this month.