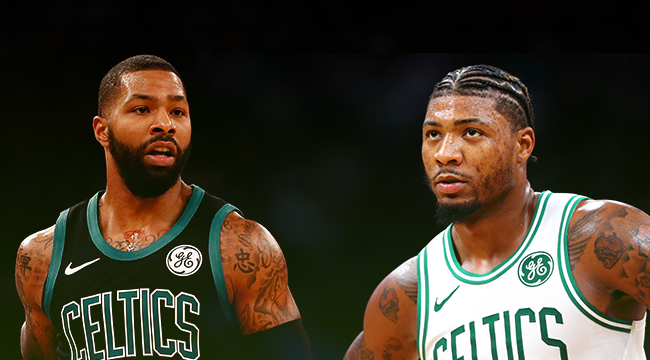 A month into the 2018-19 NBA season, the Boston Celtics are not where we thought they'd be. Favored to win their division and conference and expected to be among the best teams in the NBA, the Celtics are instead just 7-6 after 13 games.
They appear to be a clear rung below the top teams in the East, at least right now. The Bucks and Raptors are destroying opponents on a nightly basis, ranking first and fourth in the NBA in pace-adjusted scoring margin as of Monday morning. The Celtics rank 11th, in a near-dead heat with the Grizzlies, Spurs, and Jazz.
Unsurprisingly, Boston's offense has been disjointed, which has been a characteristic of this team for a while now. There was a widespread expectation that things would take a while to gel as the Celtics reincorporated Gordon Hayward and Kyrie Irving while also managing the minutes and workloads of Jayson Tatum, Jaylen Brown, and Terry Rozier.
There was also a widespread expectation that the team's defense would be good enough to win them games in the meantime, and while the defense has been as advertised (best in the NBA), the wins just haven't come. Boston has lost four of its past five games, all on the road. Irving is publicly saying the team simply isn't as good as it thinks, while Brad Stevens is claiming they're not well-coached.
All that said, the bones of what we expected this team to be are still there, and there's every reason to expect they'll get it together sooner rather than later. The defense, as mentioned, is elite, and there is simply too much talent for the offense to lag this badly all year. But should the Celtics turn into the team we expected, there are a couple guys who likely will not get as much credit as they'll deserve: the Marcuses.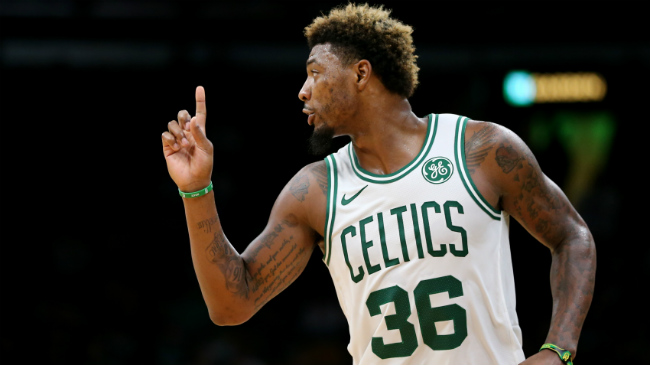 Neither Marcus Smart nor Marcus Morris starts for the Celtics. The only statistical category in which either player leads the team is fouls per game. But when they're on the floor — especially together — the Celtics both look and perform better than when they're not.
Stevens has rolled out 25 different two-man combinations for at least 100 minutes so far this season, per NBA.com. Outscoring opponents by 7.2 points per 100 possessions across 15.6 minutes per game, the Smart-Morris duo currently ranks sixth-best among those 25 pairings. Smart-Tatum (first), Smart-Rozier (second), Morris-Tatum (fifth), Smart-Horford (ninth), and Smart-Irving (10th) also check in inside the top 10. Morris-Rozier is one of just three other duos outside the top 10 that actually has a positive scoring margin.
Overall, the team has played 13.2 points better per 100 possessions with Smart in the game. He invigorates their defense by pressuring the ball, shaving precious seconds off the shot clock before the opposition can get into its offense. He can guard almost anybody — lead ball-handlers, off-ball snipers, even big guys in the post. Smart was one of a handful of players to defend four different positions on at least 10 percent of his possessions last season, per an analysis of Second Spectrum tracking data performed by Nylon Calculus' Krishna Narsu.
He was also the player the Celtics used more than almost any other to guard the opposing team's primary perimeter scoring option, defending the opposition's leader in usage rate more often than Irving, Rozier, Brown, or Tatum. If they used a non-point guard (i.e. someone other than Irving, Rozier, or Shane Larkin) to defend the lead ball-handler? Well, it was almost always Smart.
Defensively flexibility is more important right now than it has ever been, and Smart's shapeshifting abilities make it easy to play him alongside any combination of teammates despite the fact that his inability to shoot would seemingly make it difficult to keep him on the floor. His willingness — bordering on eagerness — to shoot from outside despite not being very good at it will sometimes hurt the Celtics' offense, but it also garners him more respect (in the form of gravity) from opposing defenses than he arguably deserves, which offsets some of the negative impact. Add in his ability to float between on- and off-ball play and timely cutting, and it's clear he's a useful offensive player, if not necessarily a great one. Useful offense and elite defense across multiple positions plus an end-to-end ferocity that gives the team much of its personality is a heck of a mix, and it's no surprise the Celtics felt he was worth a $52 million contract.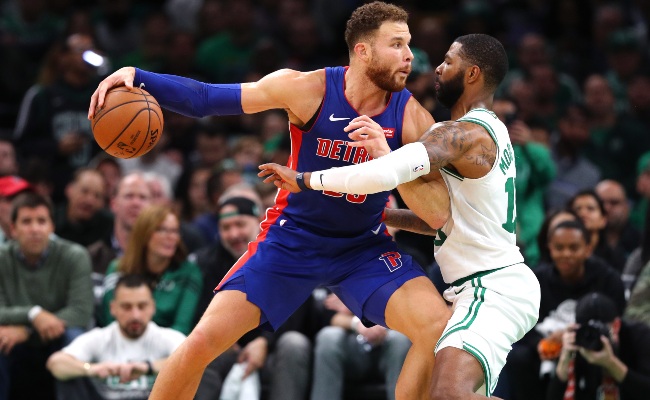 Morris brings a lot of the same end-to-end ferocity, albeit in a slightly different package. Like Smart, Morris defended four different positions on at least 10 percent of his defensive possessions a year ago. While Smart provides the flexibility to defend ball-handlers or anybody on the wing, Morris can capably work against nearly any forward, and even play some small-ball center, as he has done on occasion this year. Across 94 possessions, those Morris-at-center groups have outscored opponents by 15 points, according to Cleaning the Glass.
While Smart provides the flexibility to work on or off the ball offensively, Morris knocks down spot-up threes (he's shooting 48 percent from deep this season after connecting at a 37 percent clip last year), creates his own look off the dribble against slower forwards who try to body him up (43.1 percent after possessing the ball for more than two seconds this season after hitting those shots at a 42.1 percent rate last year), and punks smaller defenders in the post when they try to guard him with a wing. Morris' scorching hot shooting will almost certainly slow down, but his shot distribution is as healthy as it's ever been, as he's attempting a career-high 63.5 percent of his shots from either within three feet of the rim or behind the three-point line.
Also like Smart, Morris works well alongside any forward or center combination the Celtics can throw on the floor. He can play with Tatum or Aron Baynes, Horford or Daniel Theis. He can play with two of them at once, or none of them at all. That has tremendous value for a team that relies as much on depth and different combinations as these Celtics.
Eventually, Stevens is going to find the groups that work in the right ways and the Celtics will take off, because they're too talented not to. Here's betting that the Marcuses play a major role in that ascendancy.