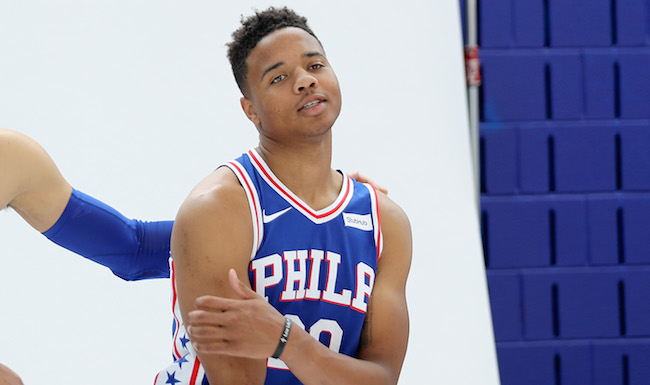 The saga of Markelle Fultz's right shoulder injury has been the biggest storyline all season for the Philadelphia 76ers. Despite the 76ers claiming that nothing of any significance was wrong with Fultz's shoulder throughout training camp and into the early parts of the season, something must have changed.
All of the speculation regarding just how injured Fultz's right shoulder was started with a few viral clips of his new, awkward free throw form.
From there, everyone from the 76ers brass, to Fultz's agent, to Fultz's trainer, had a different story regarding how and why Fultz changed his jump shot this summer. Did he change the form on his jump shot because his shoulder was bothering him, or was his shoulder bothering him because he changed the form on his jump shot?

It didn't seem like anybody in the know was on the same page, with the most scathing report coming from ESPN's Adrian Wojnarowski claiming that "He [Fultz] literally cannot raise up his arms to shoot the basketball." It didn't sound like your run-of-the-mill shoulder soreness.
On October 25th, the 76ers announced that Fultz would miss their next three games to rest his injured shoulder, and now, the 76ers are saying that Fultz is out indefinitely with "soreness and scapular muscle imbalance" in his right shoulder. The good news is, no structural damage has been found.
The 76ers will re-evaluate the condition of Fultz's shoulder in three weeks, which seems to indicate that's the minimum amount of time the top overall pick will miss.