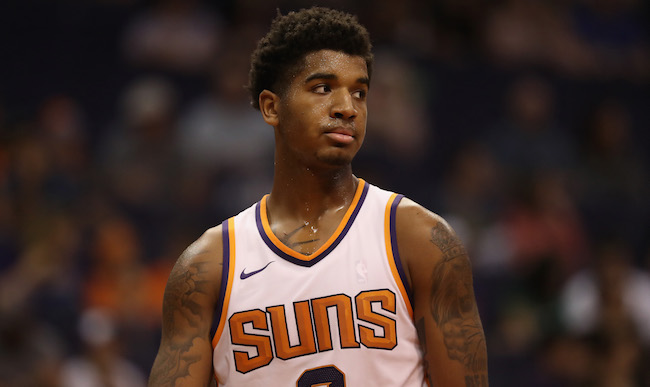 The Suns and Jazz met on Thursday night in what very few would have called a must-watch basketball game between a scorching hot Utah squad seeking a playoff spot and a Phoenix team that is battling for the top draft pick.
The talent gap between the two teams, coupled with it being played on the first night of the NCAA Tournament, meant it was a sparsely viewed event, but it did manage to garner headlines due to a late game kerfuffle. The incident in question occurred after a missed dunk from Marquese Chriss, in which he felt he'd been fouled, led to the Jazz quickly inbounding the ball to Rubio.
Rubio got shoved by Jared Dudley and then checked to the floor by Chriss for reasons that weren't totally clear. In any case, it led to Dudley and Chriss both got tossed, while Donovan Mitchell received a tech for running in to defend his teammate. On Saturday, the league decided to hand out some fines to Dudley and Chriss to the tune of $25,000 each for their actions, per The Vertical's Shams Charania.

The fines come as little surprise, as does the fact that they weren't suspended considering they'd already been tossed from the game. As for Rubio, he'll hope that this is the last time he finds himself getting shoved to the ground, as it's become an oddly frequent occurrence for the Utah point guard.