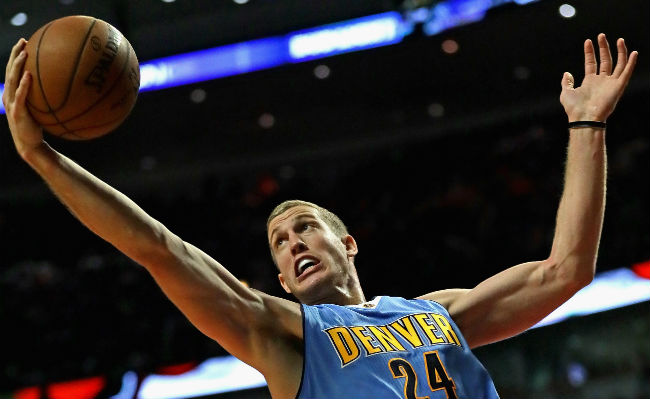 As the NBA offseason reaches its final days, it's important to remember that not every team's roster is completely solidified. Carmelo Anthony's fate remains uncertain. Dwyane Wade could be bought out, thought that may not come until the season starts.
The Denver Nuggets, however, may have put their final pieces together. It was reported on Monday that the Nuggets re-signed Mason Plumlee to a multi-year contract.
Adrian Wojnarowski reported a pretty hefty contract for the former Duke center on Monday morning, a 3-year, $41 million deal that should keep him in Denver for a while.
Plumlee was traded from Portland to the Nuggets in February for Jusuf Nurkic and the 20th pick in the 2017 NBA Draft. The 27-year-old has played for three teams in four seasons since he entered the league as New Jersey's 23rd overall pick in the 2013 draft. Plumlee has averaged nine points and 6.5 rebounds a game while playing with the Nets, Blazers and Nuggets.
According to Wojnarowski, Plumlee could have signed a qualifying offer for one year but the Nuggets wanted to solidify their frontcourt and decided to pay to do so.
With the deal, Denver was able to avoid Plumlee signing a $4.6 million qualifying offer for the 2017-18 season — which would've allowed him to become an unrestricted free agent next summer.
Denver acquired Plumlee, 27, from Portland in the February deal for center Jusuf Nurkic. In four NBA seasons with Brooklyn, Portland and Denver, Plumlee has averaged nine points and 6.5 rebounds.