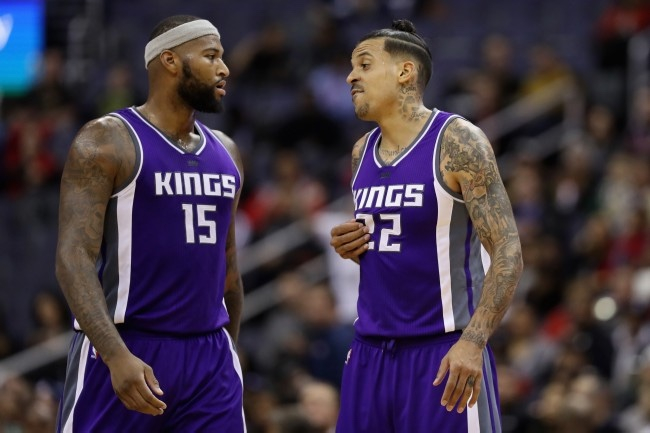 TMZ reported on Monday that Matt Barnes and DeMarcus Cousins of the Sacramento Kings were at Avenue Nightclub early Monday morning when Barnes allegedly choked a woman.
On Wednesday, Jasmine Besiso and Myrone Powell filed a lawsuit in federal court, according to USA Today:
In the lawsuit, Besiso alleged Barnes approached her in the VIP area of the club and grabbed her "by the neck and began choking her," according to the lawsuit. Besiso claims she was then "intentionally elbowed in the face" after Barnes released his grip, knocking her unconscious.

Powell alleged in the lawsuit that when he tried to come to Besiso's defense, he was punched by Cousins. Powell then claims he was punched and kicked "in the head, torso and lower body" after the two players tackled him to the floor.

Besiso and Powell sustained "serious injuries and to suffer pain, shock and mental anguish" and that the injuries "will be permanent," attorney Michael Lamonsoff wrote.
The lawsuit is for $75,000, and Barnes took to his Instagram account to let people know there are two sides to every story.
https://www.instagram.com/p/BNpVx6ZjcQm/
Criminal charges have not been filed against Barnes or Cousins.
This wouldn't be the first time Barnes has been involved in a violent incident. He once tried to get into an opponent's locker room to fight someone and also was fined for threatening Derek Fisher.