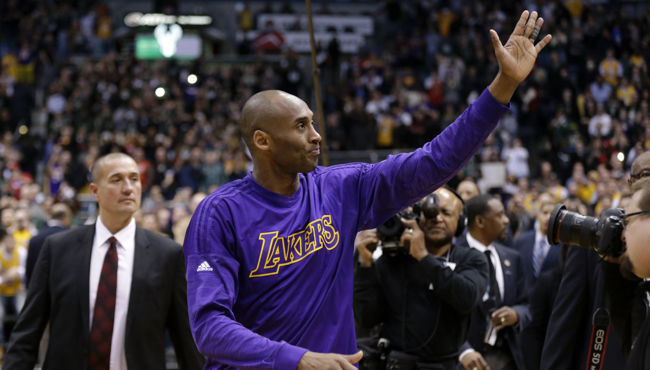 One of the better parts of the Kobe Bryant farewell tour is the Los Angeles Times reaching out to former players to get stories about playing with him. Sure, watching Bryant hug players and saunter to the locker room after losses is wonderful, but the anecdotes are better.
Matt Barnes was Bryant's teammate for two seasons and was able to witness his dedication to detail first-hand.
"When I first signed to the Lakers we went overseas and he was over there and he was drawing on a piece of paper and I didn't know what he was doing," said Barnes, who played two seasons with the Lakers.

"Something was going on. He was moving up and down and grabbing his face and I went over there and he probably had about 40 different little mini courts drawn on this paper. He was figuring out when teams double and triple team him, where his teammates were going to be open.

"That was kind of one of my first times seeing how deep he is and how involved he is with the game."
This story paints Bryant as some sort of tortured artist, but don't the Lakers have a coach? Or someone who shows video of games? He was just sitting alone drawing basketball courts? Is this one of those stories that conveys either madness or genius, depending on the perspective?
The Lakers are 14-52 this season, the second-worst record in the NBA.
Now Watch: The Five Most Inexplicable NBA All-Star Nods Of The Last 25 Years