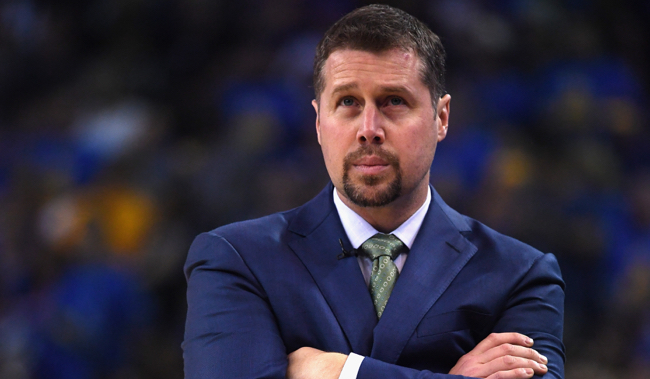 Early Saturday morning The Vertical's Adrian Wojnarowski first reported the Memphis Grizzlies had parted ways with head coach, Dave Joerger. It had been the second time in his three years as the Memphis helmsman he and his agent had asked Memphis management for permission to interview for other head coaching jobs, and so they parted ways.
Memphis has confirmed the firing and general managed Chris Wallace added that "After careful consideration, I concluded that a change was needed to foster the strong culture required to achieve sustainable, long-term success for this organization, the city and our fans."
A source told Woj that Memphis is expected to go after former Pacers coach, Frank Vogel, who was let go earlier this week.
The rationale for the decision might seem odd on the surface, especially considering he's just the fifth coach in 20 seasons to be fired after making the playoffs in every season.
But — as Wojnarowski notes in his longer piece on the subject — it was clear that Joerger, who has another year left on his deal for $2 million, not to mention a team option for the 2017-18 season, wanted a change. Other sources have confirmed that lack of commitment to the franchise, as evidenced by the repeated attempts to interview for other jobs, was the death knell for Joerger finally after he asked for permission again to speak to Houston, Indiana and Sacramento about their job openings.
Not only that, but behind the scenes there had been much aggravation on both sides. Joerger didn't think management was listening to his advice on personnel and the team thought otherwise and couldn't understand why he repeatedly asked to speak to other teams with coaching vacancies.