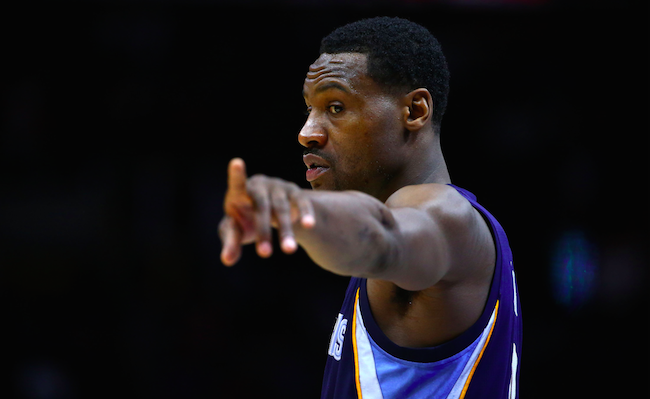 Unless you've been living under a rock (bad pun intended; I should be fired), you were well aware already of plans by the Memphis Grizzlies to feature four different players in a tribute to Mount Rushmore called Mount Grizzmore. Everything the Grizzlies do is pretty much great, but this is particularly wonderful because it takes the Mount Rushmore debate everyone had ad nauseam way back when and makes it their own.
Mount Grizzmore doesn't just belong to Memphis. It belongs to the people. And the first piece of the rock you have to have if you don't already own a glowing piece of the Aggro Crag is Tony Allen. The giveaway happens against the Knicks on Jan. 16, and it's limited to the first 4,000 fans, which means if you're not in the building early, you're probably having to hit eBay or something to pick one up.
https://twitter.com/ChrisVernonShow/status/687655771132145664/photo/1
The other three members of the vaunted and esteemed honor are Zach Randolph, Mike Conley, and Marc Gasol, with each looking majestic as heck. 
This puts Memphis in the promotional hall of fame along with the Cleveland Cavaliers for their A Christmas Story bobble leg lamp giveaway, and the Charlotte Hornets/Bobcats/Hornets for giving away an actual lock and a can of paint as part of an All-Star push for Michael Kidd-Gilchrist and Al Jefferson, respectively.
Grit and Grind and honor our National Parks, y'all.