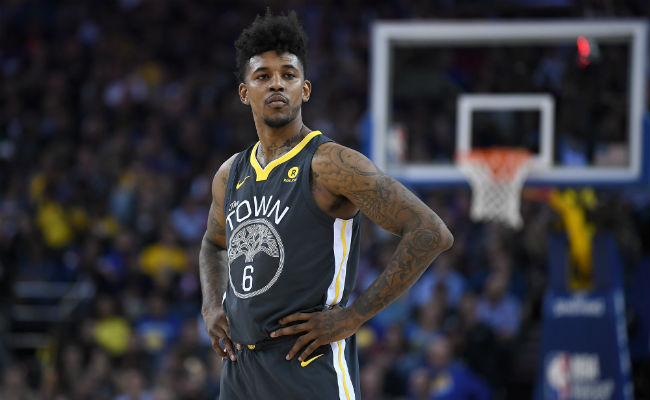 Nick Young of the Golden State Warriors is a big fan of Get Out, and it turns out he got a pretty unique recommendation to see the movie back when it was in theaters. The Best Picture nominee got high praise from critics and horror fans alike, and it's one of the most original movies in recent memory. But maybe the story is not so original to Young and Metta World Peace.
Young was asked by The Ringer to review Oscar movies based on their trailers, and he told a hilarious story during his viewing of Get Out. As it happens, Young had already seen the movie, but not the trailer. He had a lot to say about it, including how he deeply related to the film, to the point that Metta World Peace told Young he was living a very similar situation to the movie
"Metta World came and told me in a practice that I was living in Get Out and that I needed to go see it," Young said, eliciting laughs from everyone else in the room. "I never paid attention to the trailer but it actually looks good."
We're not sure the timing of all this, but it seems that Metta World Peace was very worried about whomever Young was dating at the time. The funniest part of it all is that it apparently worked.
"He said 'Nick, you're living in Get Out. You need to go see it,'" Young recalled. "And I was like 'What the hell is Get Out? And I seen it. And I'm like 'Oooooh, OK. I am Get Out. And I got out."
It's a pretty great story, and it makes me wonder if there's an NBA player equivalent to every Oscars best picture nominee. Is Joel Embiid Lady Bird? Who is The Post? I doubt any comparison will top this one, but it's a lot more fun than actually living in Get Out. Poor Nick.