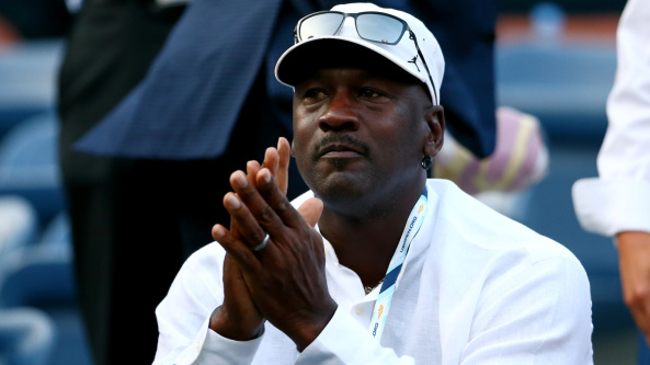 Hurricane Florence made landfall over the weekend across the Eastern seaboard, leaving at least 33 people dead and causing flooding and widespread power outages in the areas hardest hit by the storm in Virginia and the Carolinas. More than 10,000 residents have reportedly been displaced amid the devastating aftermath.
Though the storm has been downgraded to a post-tropical cyclone in recent days, flooding is only expected to get worse, particularly in the vicinity of the Cape Fear River near Fayetteville, NC, where experts say the water level could cap out at more than 60 feet.
Disaster relief efforts are underway via multiple organizations like FEMA and the Red Cross, and both Charlotte Hornets owner Michael Jordan and the NBA pledged their support last week, partnering with these and other entities to organize food banks, volunteer opportunities, and financial support. On Tuesday, Jordan announced that he will personally donate $2 million to the cause.
Via NBA.com:
Jordan is contributing $1 million each to the American Red Cross and the Foundation For The Carolinas' Hurricane Florence Response Fund. The American Red Cross is providing food and shelter to thousands of people who have been displaced by the hurricane, while the Foundation For The Carolinas' Hurricane Florence Response Fund directs funds to nonprofits in North and South Carolina providing relief to victims of the storm.
The Hornets have also released "Carolina Strong" T-shirts for $24.99 that feature the team logo and are available at NBAStore.com, Fanatics.com, and the team's apparel website HornetsFanShop.com. All of the proceeds will go to relief efforts. Fans can also make direct contributions here.