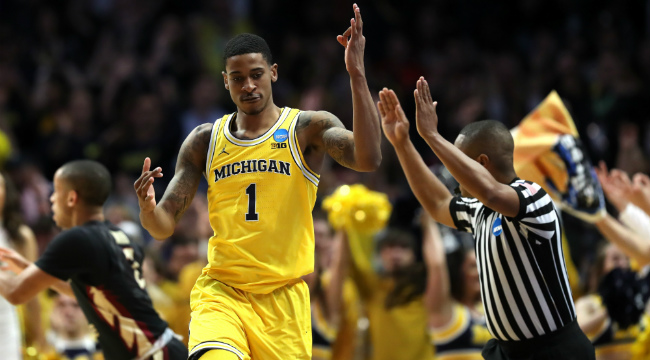 For the first time since 2013, the Michigan Wolverines are heading to the Final Four. The champions of the Big Ten Tournament and the No. 3 seed in the West region, Michigan took down a Cinderella hopeful in the No. 9 Florida State Seminoles, 58-54.
This will go down as one of the more thrilling games of the Tournament, even though it was a low-scoring affair between two defensive minded teams that try to slow games down. Things were tight throughout the first half and at the start of the second half, but the Wolverines were able to pull away behind the play of talented guard Charles Matthews, who had 17 points and eight rebounds, and big man Mo Wagner, who had 12 points and six rebounds.

Still, the Seminoles were relentless in trying to come back, and down the stretch, Florida State put up one hell of a fight. They were able to get the Wolverines' lead down to two in the game's final 30 seconds, but ultimately, Michigan was a little too much and managed to seal a win with forward Duncan Robinson at the free throw line.
With the win, the Wolverines will take on the biggest Cinderella of the 2018 NCAA Tournament in Loyola-Chicago. The two teams will square off in San Antonio on March 31 with a spot in the national championship game on the line.