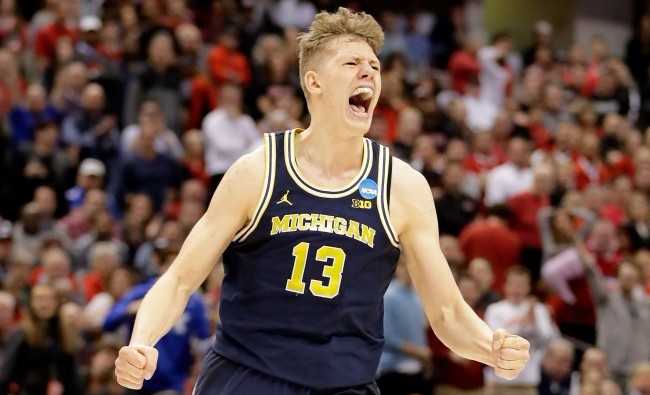 It's been quite the March for the Michigan Wolverines men's basketball team. A plane crash. A run through the Big Ten Tournament. And now a trip to the Sweet 16 after upsetting second-seeded Louisville in the second round. The Wolverines are four wins from a national championship.
They are also four wins from getting a gutsy gambler $1 million.
Wager Talk, a place to talk about wagers, has the story of Derek Stevens, who bet $12,500 on Michigan to win it all at 80/1 odds. The bet was placed through the Golden Nugget on March 14, after the brackets were announced. At the very least, Stevens got his money in at the right time, as Michigan now has 14/1 odds, the seventh-best of the remaining teams.
Stevens might love college basketball betting more than anyone. The Las Vegas Review-Journal reported that Stevens lost $109,000 on the first round of the tournament — including those games in Dayton — by going 10-19-3 over the first four days. One of his wins was Michigan, who he had as a pick'em, so the Oklahoma State shot at the buzzer didn't cost him the win.
Winning a million bucks would cover those first-round losses nicely. All Michigan has to do is beat Oregon on Thursday, then probably Kansas (in Kansas City) on Saturday. Anything could happen by the time the Final Four starts, but Michigan could be staring down North Carolina for the right to play Arizona or Gonzaga. That's all … possible, I guess.