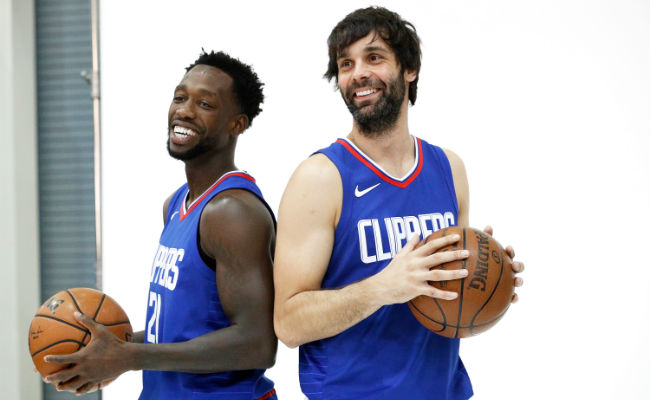 Milos Teodosic had already made a name for himself in international basketball but his delayed arrival in America has also started with a pretty impressive splash. The Serbian point guard had a stunning debut with the Los Angeles Clippers on Sunday, wowing the crowd with some impressive passing. If anything, he upped the ante while you were sleeping and the Clippers took on the Toronto Raptors in Hawaii early Wednesday.
Teodosic scored his first basket with the Clippers to start the game after he went scoreless in his first preseason appearance with LA. But the 30-year-old was not brought to America to get buckets. He was brought to drop dimes, and that's exactly what he did early Wednesday morning.
Many bemoaned the fall of Lob City with Chris Paul shipped off to Houston, but Teodosic looks extremely comfortable in what could be a stupid fun Clippers offense this season.
Let's start with maybe the best passing play of the preseason. Patrick Beverly saves a missed three from going out of bounds and the ball skips to Teodosic, who then throws a behind-the-back pass back to an in-bounds Beverly.
The forward dribble-drives the lane and finds a streaking DeAndre Jordan, who throws down the dunk for an easy score. But that wasn't the best pass of the night. Here's a crazy outlet pass from Teodosic that was as perfect as it was improbable.
That's a one-handed shovel pass that goes from key to key, and it's right on the money. Just silly.
Here's a full highlight video the Clippers put together featuring those two plays as well as some other assists, including another lob to Jordan. The video is something that looks very likely to be compiled often this year.
The Clippers may not have the most stacked roster in the West, but they'll be a tough team to play if they pass like that all year.