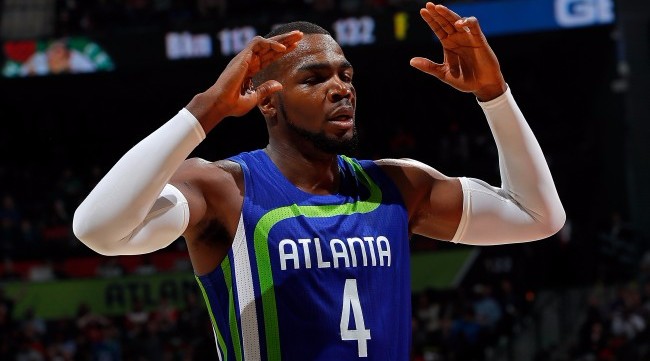 The Minnesota Timberwolves have had quite the offseason thus far. It traded for Jimmy Butler right at the start of the NBA Draft in a move that wouldn't even be allowed in a video game. On Friday, it moved Ricky Rubio to Utah and went out and got Jeff Teague in free agency to replace him.
Now the Timberwolves are reportedly looking at another major free agent target. On Saturday, reports indicated that Minnesota had a meeting scheduled with Paul Millsap. The former Atlanta Hawks forward has drawn significant interest from four teams, but Minnesota's meeting may be a sign that the Timberwolves are closing in on yet another major piece.
Atlanta was rumored to be exploring trade options for Millsap back at the deadline, but even in recent days the team was expected to re-sign him. That seems to have fallen apart, though, and teams like Minnesota, Phoenix and others are expected to make big contract offers for him.

Whether Millsap will come to Minnesota to play with Butler is unclear as of yet, but at this point it's not crazy to think things are changing for the better in Minnesota. The Butler trade was a huge coup, and with Karl Anthony-Towns in place it's difficult not thinking the Wolves can break into the playoff picture this season.
And Minnesota targeting and signing Teague shortly after free agency opened early Saturday morning shows this is a very different Timberwolves team we'll see this fall, and it could be an impressive one with Millsap at the four.