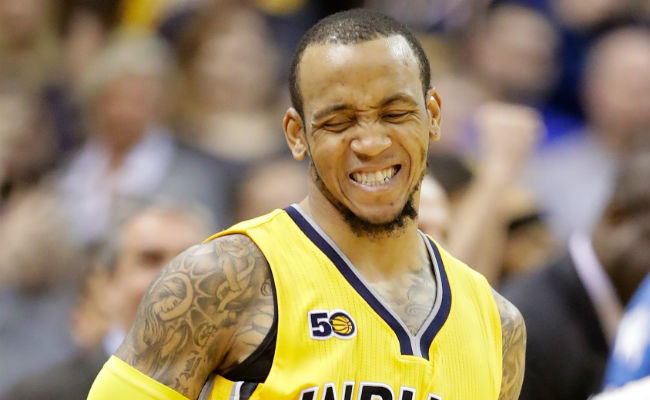 The Indiana Pacers are not happy with Monta Ellis. The NBA announced Friday afternoon that both Ellis and Detroit Pistons small forward Reggie Bullock were suspended five games for violating the NBA Anti-Drug Program. The league didn't say which drugs the players used to violate the plan, but each will miss the first five games of the 2017-18 regular season.
The Pacers got out in front of the news in a hurry, quickly sending out their own release after the NBA's announcement. It was clear Indiana general manager Kevin Pritchard was less than thrilled about the news.
No one can be sure if "dealing with it accordingly" means further punishment in training camp or perhaps just a stern talking to. A five-game suspension isn't the end of the world but it's not the start to the offseason the Pacers were hoping for.
They have some decisions to make regarding the future of Paul George. On Thursday George said he expects to remain with the Pacers this fall, but with his free agency pending next summer it's still very possible George is traded elsewhere to spark a rebuild effort. Though some think it's not even a good idea to trade for George in the first place. Ellis, meanwhile, has a player option in 2018.