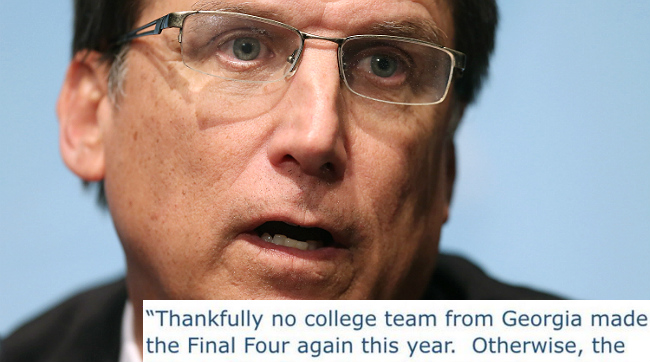 After North Carolina passed HB2, a law that prevents transgender individuals from using the bathroom of the gender with which they identify (as well as unilaterally preventing anti-discrimination laws for LGBT people), the backlash was immediate across the cultural landscape, including within the sporting world.
There was condemnation from organizations like the Charlotte Hornets, and NBA commissioner Adam Silver publicly considered moving the 2017 All-Star Game out of Charlotte unless changes are made to the law.
Of course, with the All-Star Game less than a year away, the logical continuance of the NBA's threat is to wonder who will take over. Atlanta has already thrown its hat into the ring:
"The City of Atlanta draws strength from our diverse community," said Council President Mitchell. "This unity creates our city's embracing spirit, a quality that has made Atlanta the destination of choice for numerous international business conventions, professional and college sporting events, as well as one of the largest concentrations of Fortune 500 companies in the nation. We would certainly welcome the opportunity to show that very spirit as the host of the 2017 NBA All-Star Weekend."
Obviously, if the 2017 All-Star Game were to be moved, there would be another (presumably hastened) bidding sequence, but Atlanta is trying to get ahead of the game. North Carolina Governor Pat McCrory responded not by addressing the important issues at hand, but by taking a shot at Georgia's NCAA basketball woes:
You may have signed the most discriminatory LGBT policy in the country, but hey, at least you got those Tar Heels, Gov. McCrory.
(Via WSOC)