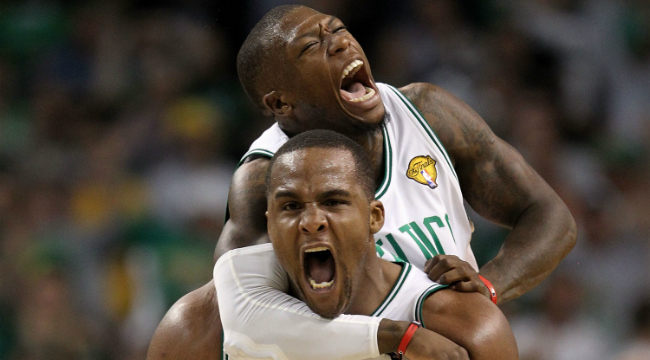 Nate Robinson has not tried to hide the fact that he really wants to make it back to the NBA. Whether the high-scoring 33-year-old guard ever gets to that point or not remains to be seen, but at the very least, we know that Robinson will get the opportunity to play basketball in 2018.
That's because Robinson was announced as the latest addition to BIG3 on Tuesday afternoon. The league revealed the news on Twitter, and even unveiled Robinson's team along with the news that he will serve as a co-captain.
Tri-State's head coach is Julius Erving, while its captain alongside Robinson is Jermaine O'Neal. This means that the team should be incredibly fun, especially if their one play is "do a screen and roll with Jermaine and Nate." Even if the squad cannot improve on its 3-5 record from last season, it should at least be a joy to watch, especially if Robinson has a green light and is given the opportunity to let it fly from all over the court.
Robinson is convinced that he can play and contribute for an NBA team right now, and it stands to reason that he believes BIG3 can be a springboard for him back to the league. Unless, of course, he just wants to play in BIG3 and doesn't want to make it back to the NBA, which is good news for fans of the upstart 3-on-3 league.