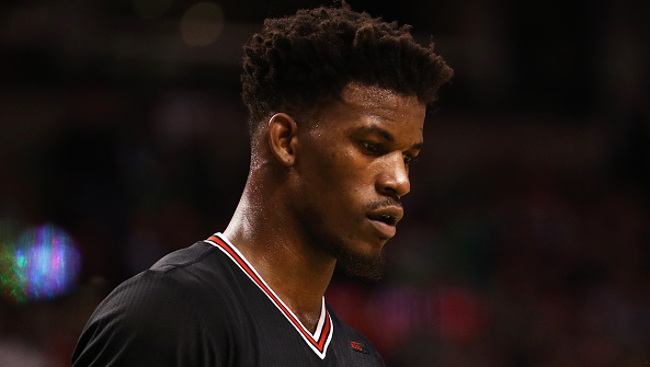 After a full season's worth of rumors and speculation, the Chicago Bulls finally traded All-Star guard Jimmy Butler to the Minnesota Timberwolves, where he'll reunite with former coach Tom Thibodeau. It was an excellent deal for the 'Wolves, who now have a proven, two-way superstar to plug in next to a supremely-talented young duo of Karl-Anthony Towns and Andrew Wiggins.
The same can't be said for the Bulls. It's hard not to argue that Chicago got fleeced in a deal that netted them a sophomore guard in Kris Dunn, who struggled to make his mark during his rookie season, and Zach LaVine, who is an explosive athlete and a gifted scorer but is also fresh off a major ACL injury.
In fact, the trade was so lopsided that NBA 2k17 wouldn't even allow it, according to Redditor "rickydreamboat," who posted this image below over the weekend.
Bulls fans everywhere resoundingly agreed, and they even started a GoFundMe to get the entire front office – Gar Forman, John Paxson, Jerry Reinsdorf – ousted. Much of the frustration stems from the widely-held perception that Bulls' brass don't have much of a clear plan in place.
Dwyane Wade has opted in for the second year of his contract, which is set to pay him nearly $28 million next season, although the team might very well try to buy him out. And then there's Rajon Rondo, whose inconsistent play last summer was a constant source of inter-organizational turmoil but who may also have effectively rehabilitated his image with his solid postseason play before he got injured.
Neither of those players make much sense if the team is in full-rebuild mode, so there should be greater clarity once those situations are resolved. Whether that will be enough to set Bulls' fans at ease remains to be seen.