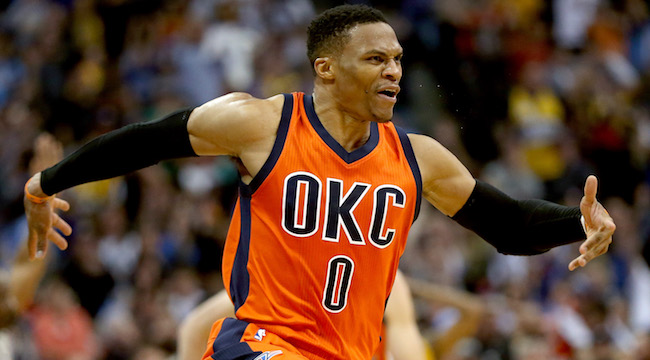 With every passing year, the NBA 2K series is improving in quality, to the point where games look and feel more and more real. That is put to the test in a recent video that reenacts the best plays of the 2016-2017 NBA season and, in short, the video game simulation is able to do them justice in a fantastic way.
This is five minutes of beauty for the NBA fan and basketball gamer and some of the most memorable plays of the campaign are captured. Russell Westbrook's famous game-winner against the Nuggets, Stephen Curry's halfcourt buzzer-beater to end the first half against the Los Angeles Clippers and Kyrie Irving's beautiful game-winner against the Golden State Warriors on Christmas Day are among the memorable plays included.
Beyond that, lesser-known highlights (like Terrence Ross throwing down a 360-degree dunk in the midst of a game) are perfectly captured and the entire video is worth a watch. Frankly, it is amazing that this type of recreation can exist and the game can also be a window into wild predictions of unique match-ups from the past and future.
Yes, you can find highlight compilations that will remind you of all the gorgeous madness that took place during the 2016-2017 NBA season but that wouldn't be quite as fun as this.