Look, pickings have gotten a little slim in the Bub. Teams and players have departed, are probably right this second departing, naturally lowering the available output and leaving those that are left in what is, unfortunately (for this column) a perpetually "LOCKED IN (steam-nose emoji, steam-nose emoji, steam-nose emoji)" state. That's ok, because scouring is a job best left to those with the tendencies of steel wool, yours truly included. I will be here until the final bell tolls in Disney, which is probably like a conductor Mickey wailing on a locomotive horn, seeing this thing to its natural conclusion — NBA Summer Vacation Watch.
But right, right, let's not get too excited or ahead of ourselves, I suppose we have a Finals to get through first.
Jimmy Butler
Butler, who has been handing it to the Milwaukee Bucks all week with a cheeky wink, probably chugging coffee, and refusing to be reunited with his family, took a rare moment (probably literally five minutes, maybe) of downtime this week to watch a match of his beloved PSG. Did Jimmy bring this big red pillow and his own soccer, sorry, football into the Bub? Certainly hope so.
Rating: Do you see what is just to the right of him there? That's a Big Face coffee, $20.
Jaylen Brown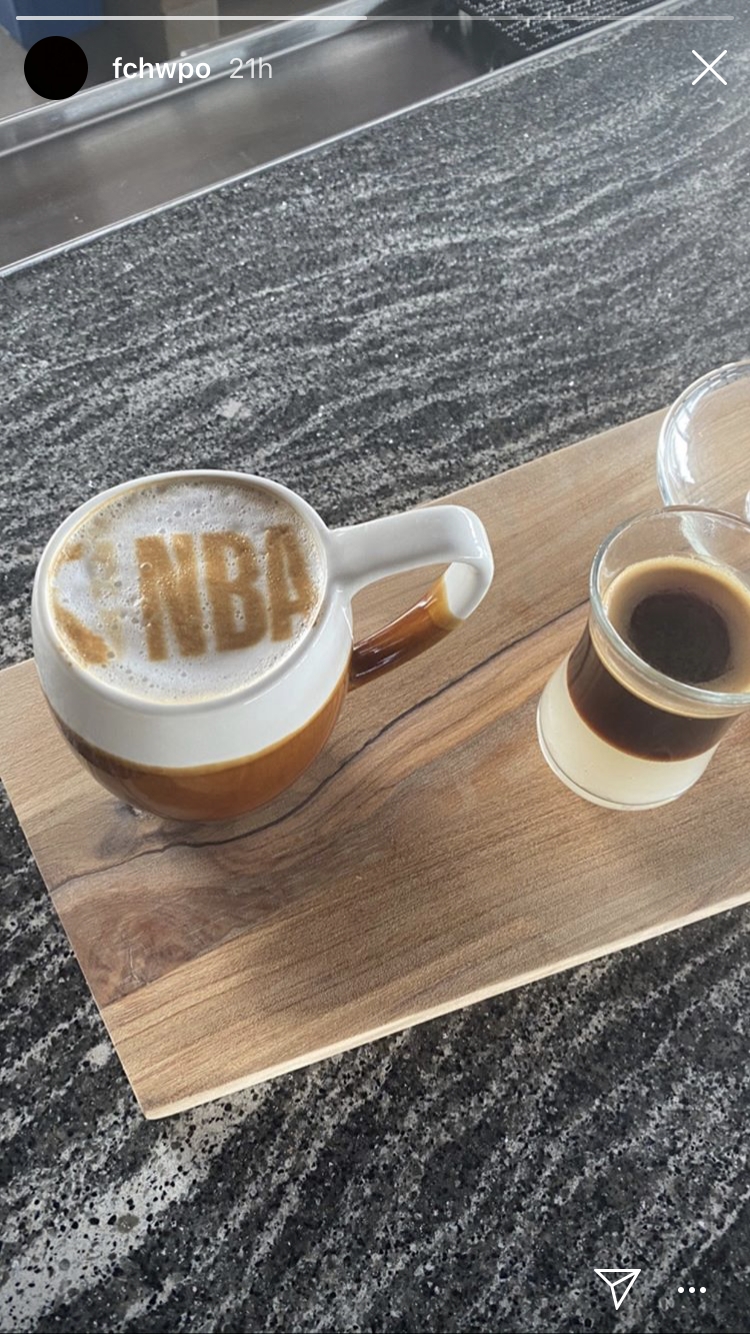 Brown enjoyed a morning beverage that Jimmy Butler DID NOT make, unfortunately, but you can't hold it against him.
Rating: Well probably Jimmy Butler would.
Donovan Mitchell
Dearly departed (from Orlando) Mitchell got in one last ice bath across from his pal, Jaylen Brown, and used the time to huck ice cubes at him.
Rating: Glad it's raining so nobody can see us all crying.
Fred VanVleet
Family arrived to the Bub this week and none made a bigger, sobbing splash than Fred VanVleet's. His daughter, Sanaa, went hurtling down her dad's hotel hallway into his waiting arms while Fred Jr. hung back only long enough to assertively announce, "I love you dada!" and tear your heart in two. The foursome spent some Q (as in cute and quality) T together that day.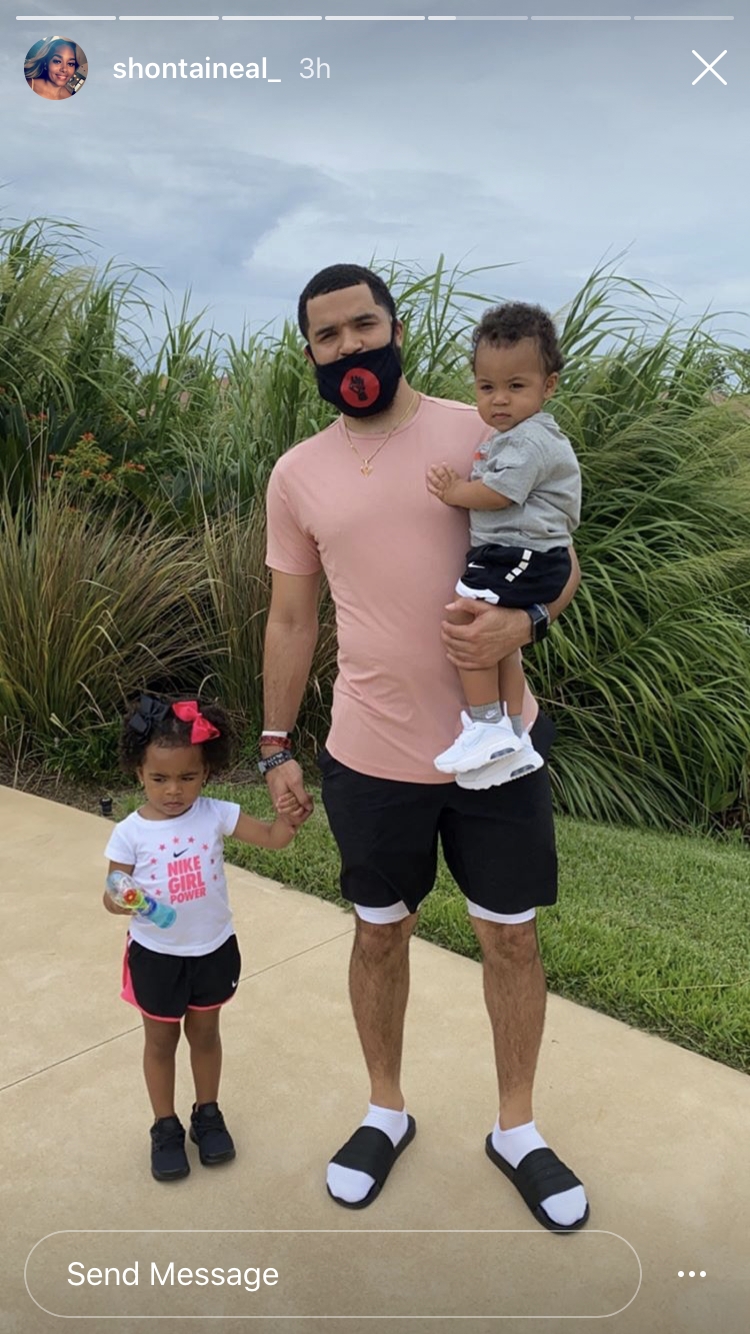 But when it got down to game time Sanaa took on assistant coaching duties in Raptors Game 2 against the Celtics, I just hope she is promoted for Game 3, because we could all use her encouraging yet no BS style in crunch time.
Rating: Probably the only two Raptors fans not crippled by anxiety at present time.
Giannis Antetokounmpo
https://www.instagram.com/p/CEkvNNogGVl/
Giannis was also joined in the Bubble this week by a discerning baby coach, his son Liam and partner Mariah. The two sat courtside for the Bucks Game 1 against the Heat, Liam thoughtfully gumming his fingers as he drummed up some new offence generating strategies for Coach Bud.
Rating: I think he's translating box-and-1 with his repeated low-five hand slapping and I strongly agree this is something the Bucks should look at for Game 3.
LeBron James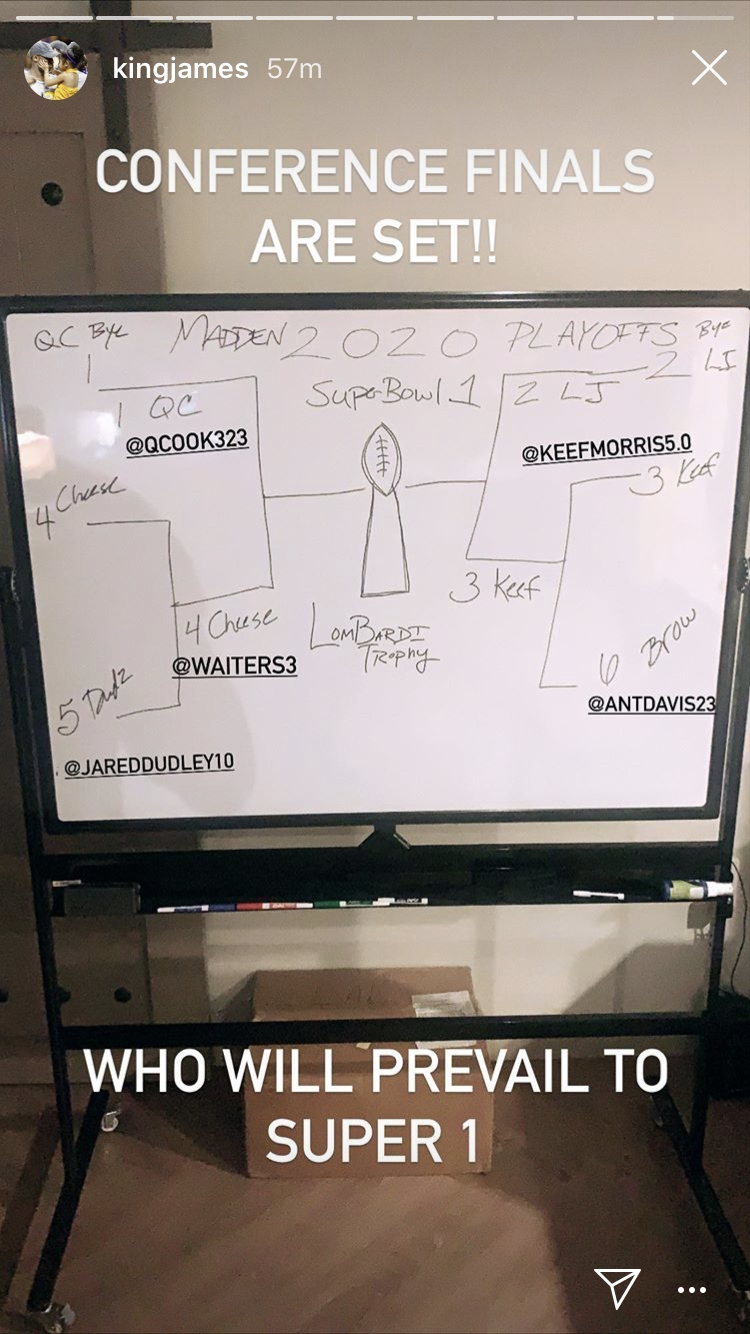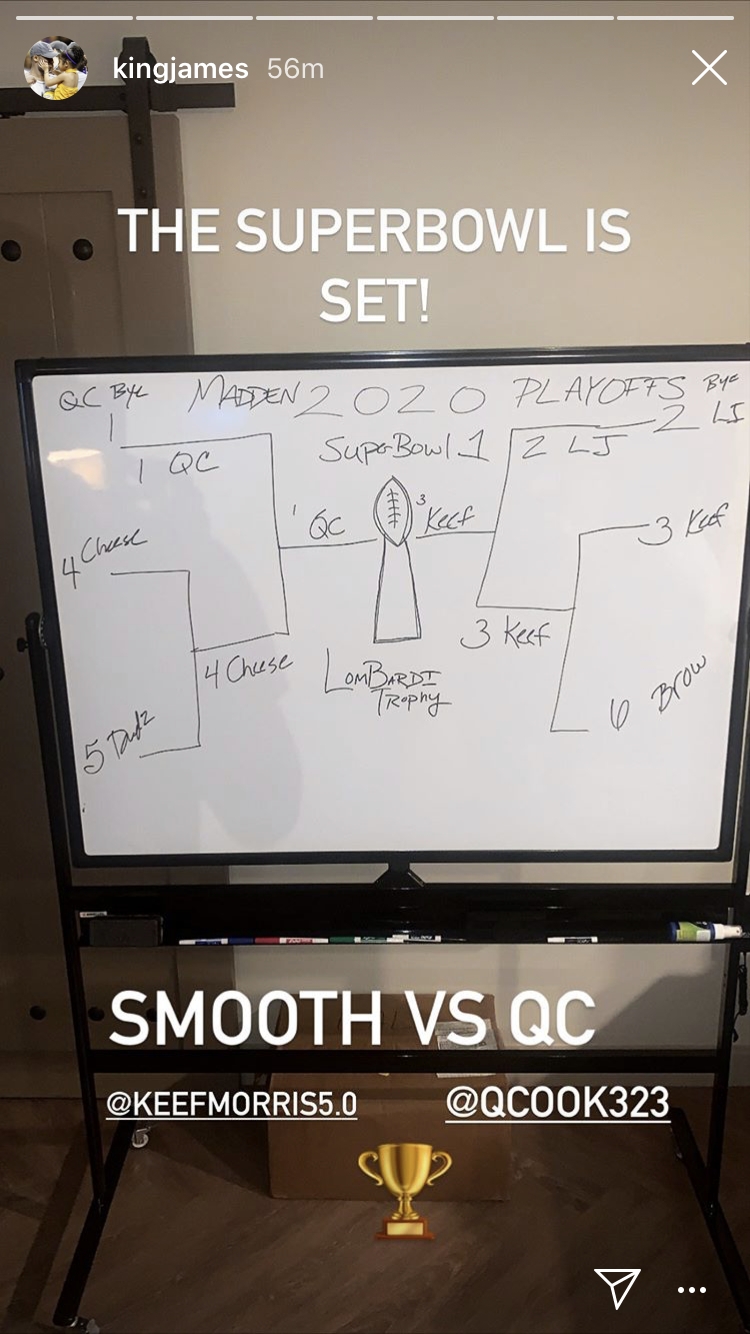 As the Lakers wait to enter the second round they have taken on an internal Madden tournament. They ripped through the first rounds and James lost to Markieff Morris, he wasn't really letting it get to him though because he has largely been spending his time preparing for Round 2 by smoking cigars alone.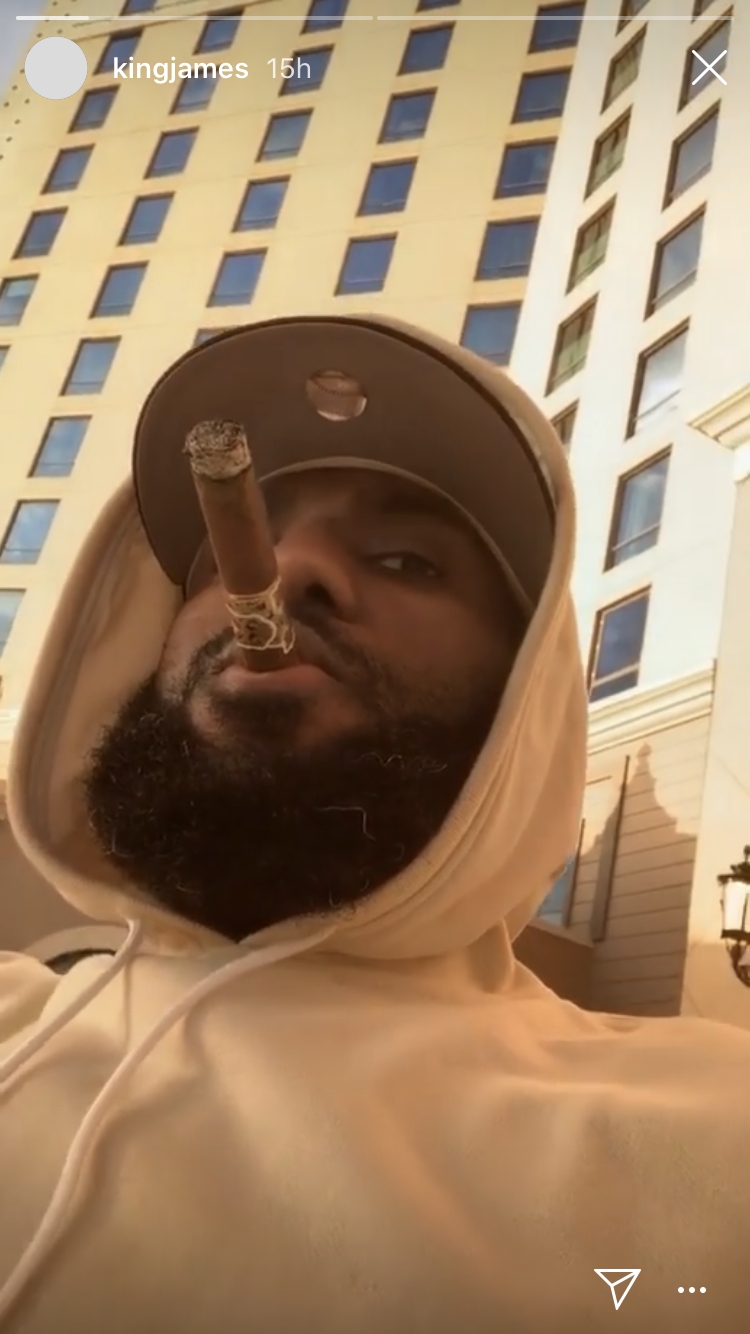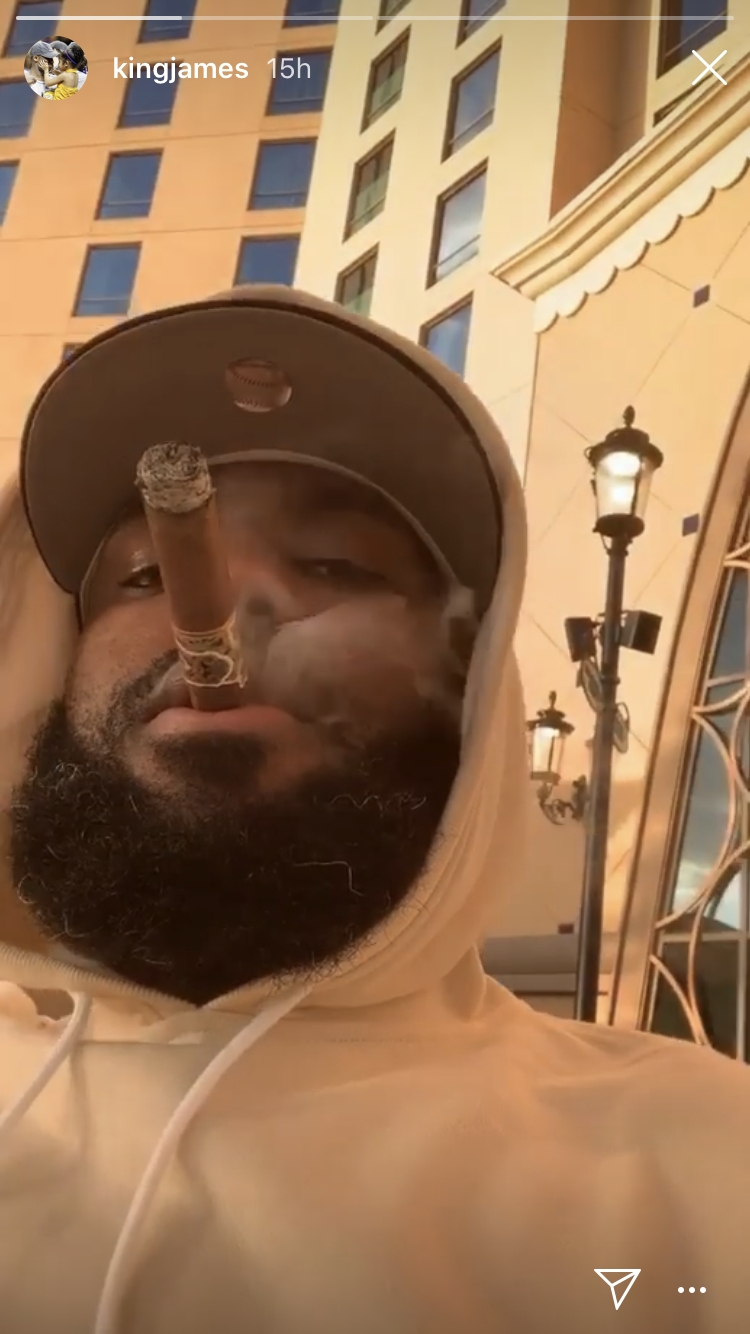 Bringing in Dime's resident golf and cigar expert, Robby Kalland, for his thoughts here:
I can't tell exactly what cigar we're working with here, but I can't imagine LeBron smokes anything but the best (the tight, even burn on the ash is a good indicator here). There are few better ways to unwind and center the mind than a cigar alone at dusk. It will put you in a very meditative state and calm the nerves. I strongly, strongly recommend it if you are so inclined. Also, the cigar selfie mid-puff is a sure-fire way to look cool. A+ work from LeBron here.
Rating: Mostly I like the hoodie matching the pastel peach walls of the hotel at sunset, that is an immaculate eye for detail and what makes James one of the greatest to ever do it ("it" being play basketball, sit outside smoking a cigar alone at sunset, etc).
Dion Waiters
After ripping through the entirety of Game of Thrones, Waiters moved on to a Criterion Classic, Fifth Element.
Rating: Much better ending, that's for sure.
Serge Ibaka
Ibaka took care of himself as well as Raptors fans following Toronto's Game 1 loss to Boston. He gave his back some attention and he gave us a photo to gaze upon that aptly summarizes our mood for all time should this series not be turned around.
Rating: Not sure anyone's face has ever looked as good at Ibaka's squished and framed through a massage table's headrest, upside down, gravity working hard against it.
Tacko Fall, Enes Kanter and Jaylen Brown
Kanter and Brown continued Fall's swim lessons this week, carefully cradling all 7'4" of Fall, along with the helping and lessened hands of underwater gravity, as he kicked across the 4ft shallow end of the pool and into your heart.
Rating: Fall's smile as he nears a wall he could probably have reached by the mid-point of his swim?
Luka Doncic
Doncic left the Bubble this week and also left us a clue/promise of how he's going to enter next season — headfirst and flying or treating the floor like it is of no concern to his mortal body.
Rating: Really however you want to interpret it is fine.
Meyers Leonard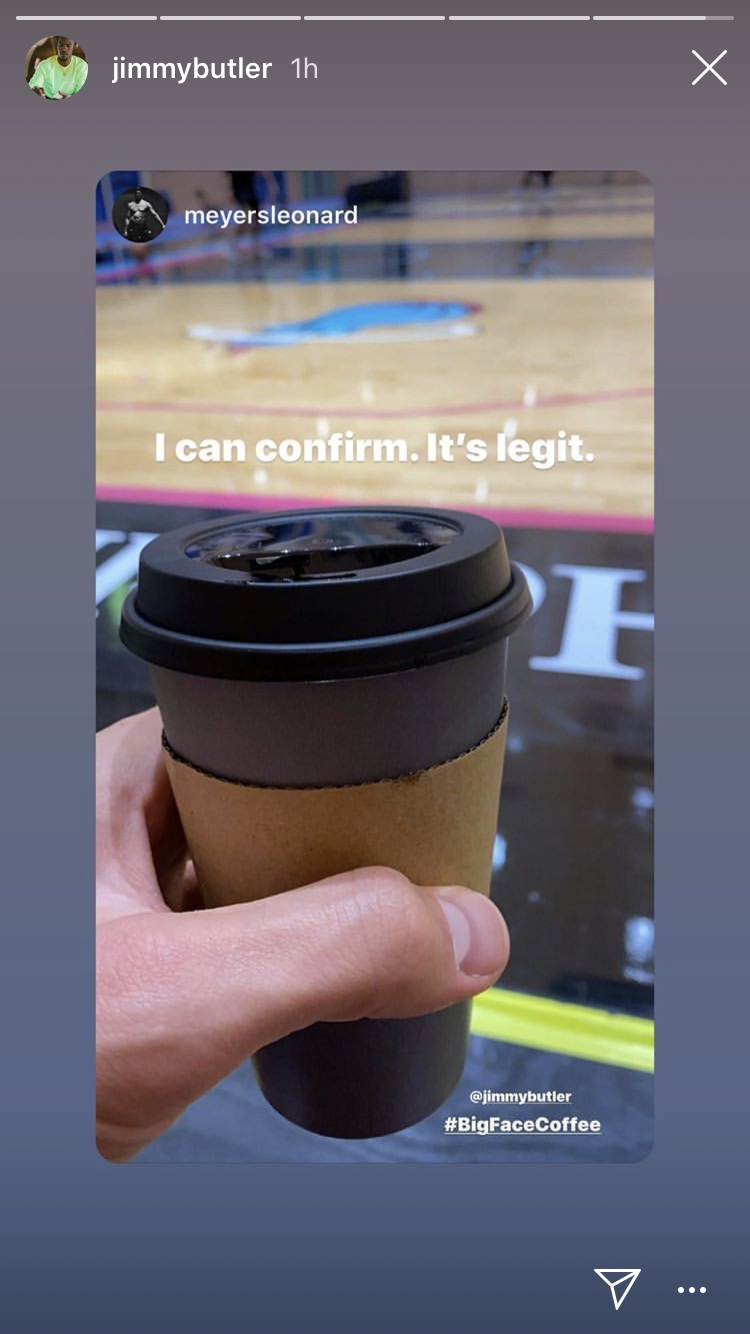 We've got a real deal review of Big Face Coffee on our hands here, folks! Well, slightly biased as Meyers Leonard has found a leader and inspiration in Butler, but less fraudulent than a Google review of Baskin Robbins by a bot that raves about hot and fresh food options. I think this looks like an Americano for Leonard, but then all sizes are the same price ($20) and all ostensibly come in the same cups which, did Butler bring these in with him? Like he anticipated setting up his empire as he tore another (#1 seed in the east the Milwaukee Bucks) down?
Rating: Inconclusive, more reviews needed.
Norman Powell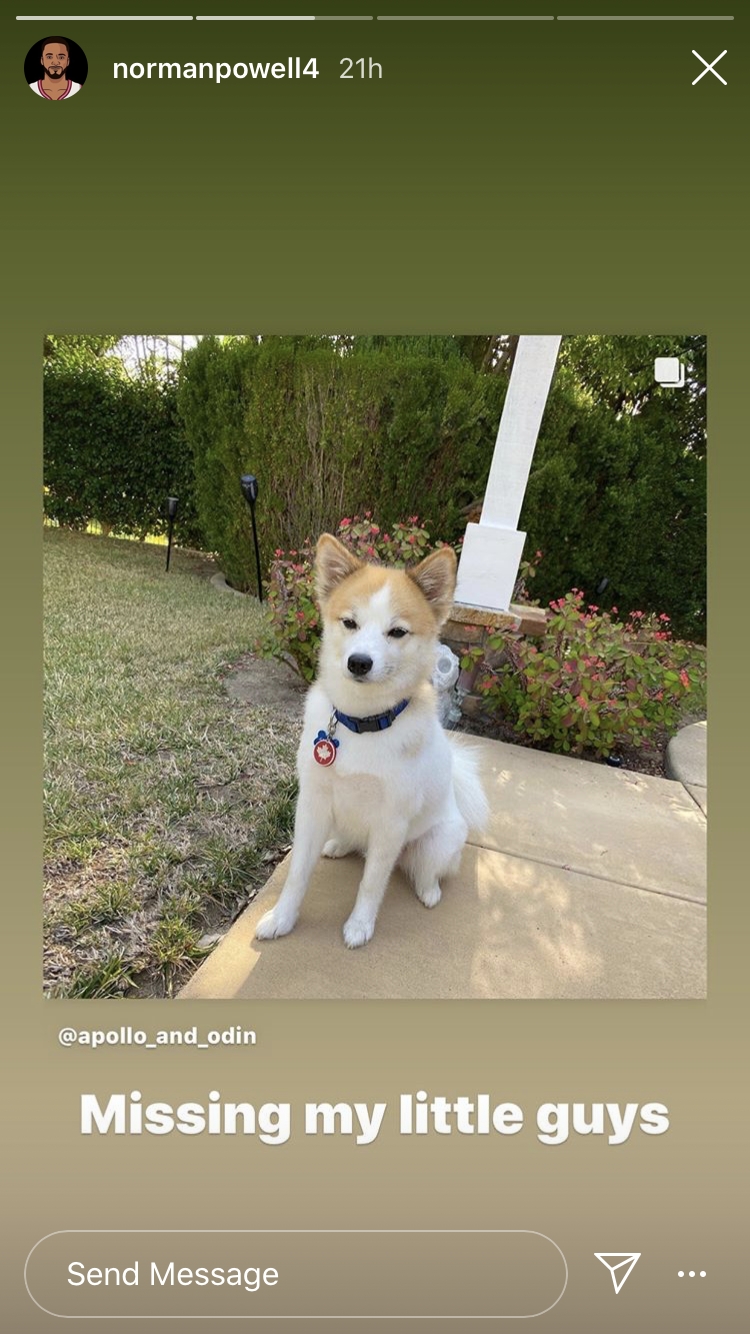 In some unfortunate decision-making by the league, pets were NOT part of the family members allowed into Disney. Powell, who owns two pomskis named Apollo and Odin, quietly lamented the continued separation from his very supportive and tiny dudes.
Rating: Whoever is taking care of them is making sure these guys get their grooming in though because there is no such thing as quarantine hair here. Whew. Gorgeous.
Evan Fournier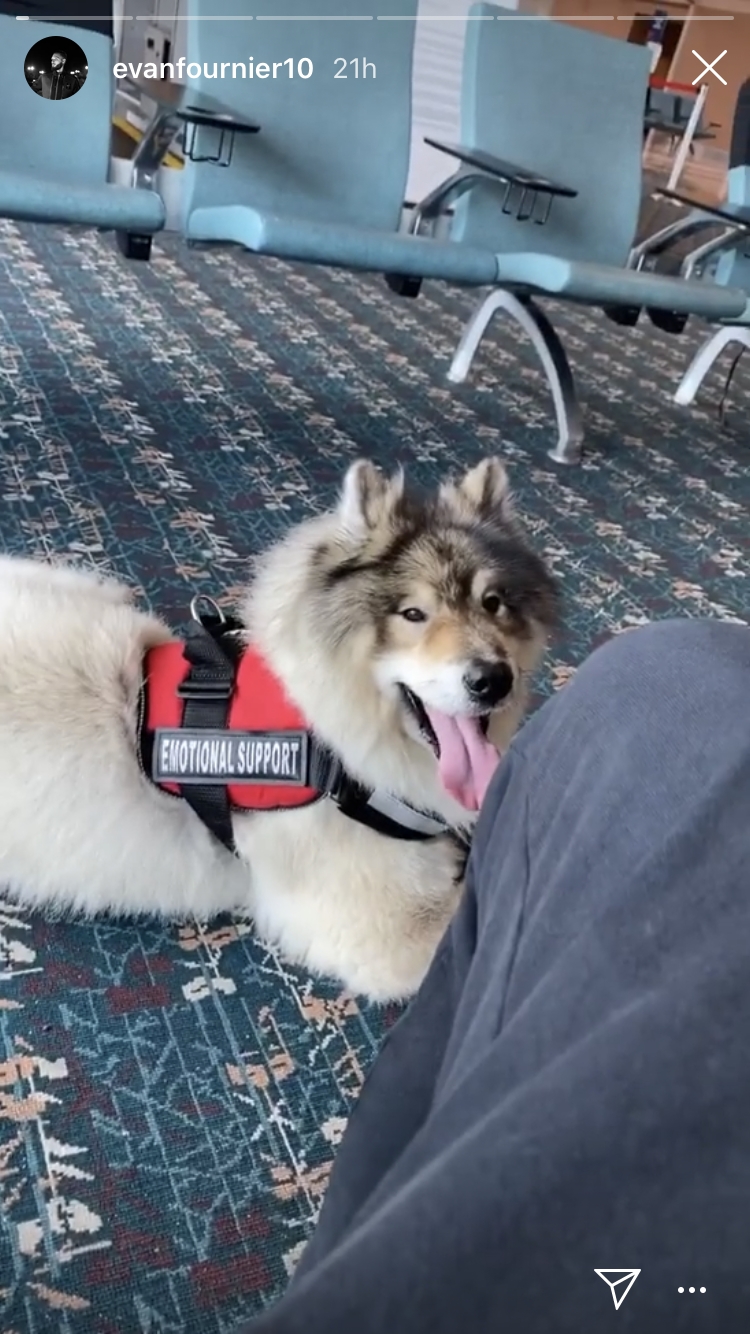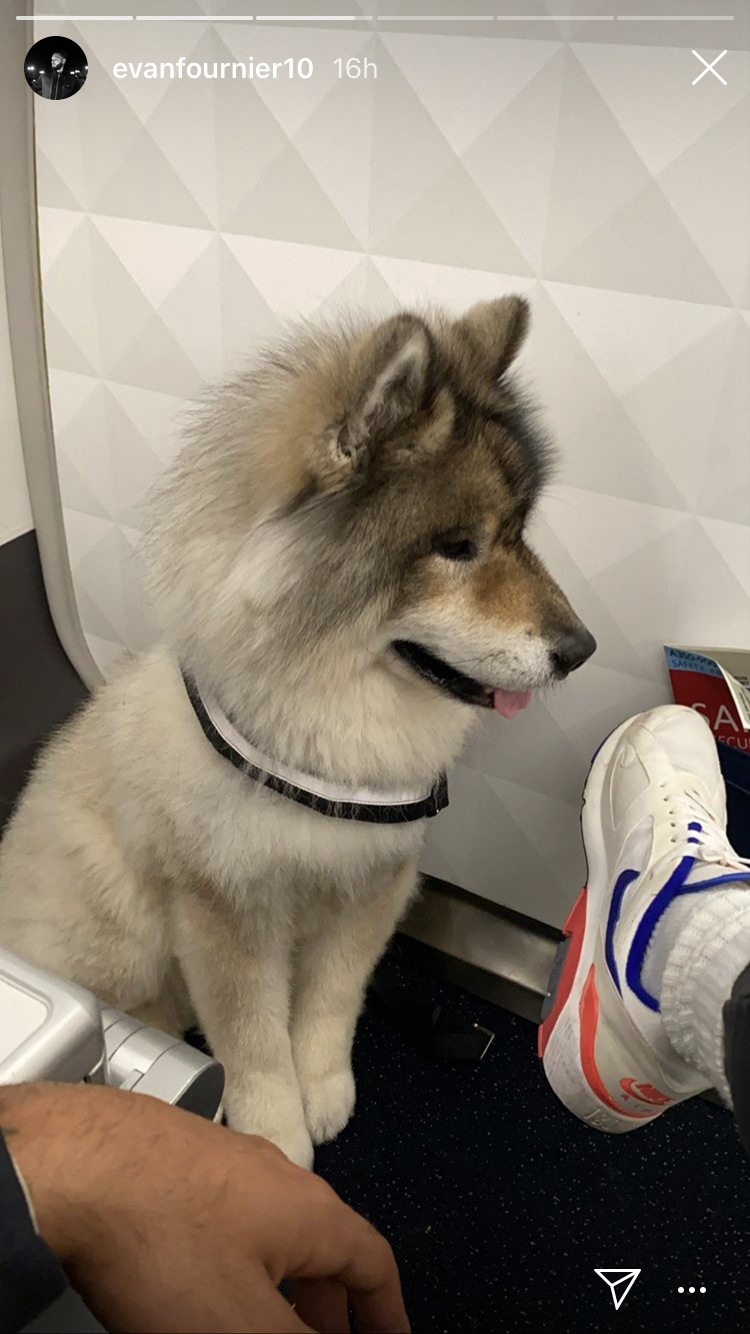 Fournier is OUT, like out-out. Not just from the Bubble with the Magic's elimination, but the country. Fournier travelled back to France and did so with his extremely fluffy dog in tow. The two waited patiently by their gate to board, shared a meal and some moments in first class, wistfully gazing out the window at the clouds and ocean whipping by below.
Rating: Gracious of Fournier's dog to emotionally support us all, just by viewing these photos.