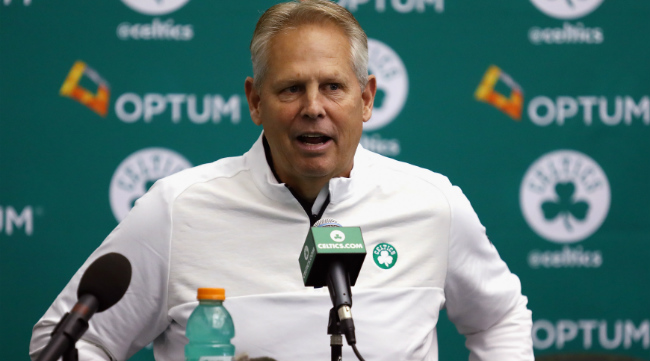 Now that the NBA season has come to a close, we can now look forward to one of the deepest drafts in history. In other years, players who'd normally be considered late first rounders are now looking at going in the second round, while lottery pick-level talent is getting bumped down. It's a draft where every pick matters, which is great news for the Boston Celtics, as they have the No. 1 selection this year.
However, it's been reported from multiple sources that Boston is strongly considering sending the top pick to the Philadelphia 76ers for a package of picks. Adrian Wojnarowski of Yahoo's The Vertical reported that the framework within the deal was Philadelphia sending this year's third pick, an unprotected 2018 pick (which belongs to the Los Angeles Lakers), and a potential 2021 selection.
While many people are scowling at Danny Ainge for this potential deal because of his asset-hoarding past, there's more to it than just the trade itself. Looking at it by comparing the picks that would move, it's still a great haul with 2018's draft looking like it may be just as deep as this year. That means two possible top five picks in the next two offseasons.
If the deal goes down, the Celtics would possess possibly two draft picks that could be in the ping-pong game in 2018 — the aforementioned Lakers pick and Brooklyn's selection, which could be the favorite to end up at No. 1 again. The presumed top-three players of the 2018 draft—Michael Porter Jr., DeAndre Ayton, and Luca Doncic—are arguably better than this year's trio, so it could pay dividends for the Celtics to have those selections in their war chest of assets.
But even if it's not at the top of the lottery, the Los Angeles pick very likely could have some serious value as a selection in the top-20. Along with that, you get a potential 2021 first round pick. It's not a general 3-for-1 swap based on the difference at the top of the draft this year, along with the uncertainty of what protections 2021's pick will have (or what that class would look like, for that matter), but it's close.
Does this mean that the Celtics could just stockpile assets once again? Sure. But, given the assets they'd possess with this trade, it would make it much easier for some kind of major move for an established star to happen this offseason.
"The Celtics open up almost another $1.4 million in cap room moving from first to third," Basketball Insiders capologist Eric Pincus told DIME. "This helps them get awfully close to the number they'd need to make Gordon Hayward or Blake Griffin a max offer in July."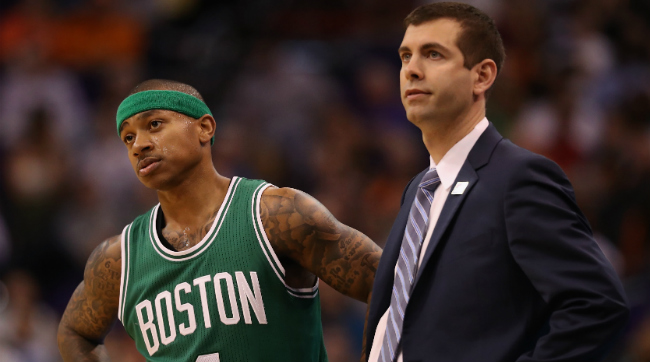 So not only is Boston attempting to move down and capitalize on gaining more assets for a potential trade, but as Pincus stated, they're freeing up the room necessary to acquire that third and (possibly) fourth star alongside Isaiah Thomas and Al Horford. In fact, if the deal does get done, it could trigger a second or third deal that occurs because Boston possesses the assets to make other teams salivate.
"The Celtics would still have significant trade assets to try and add in two max players, one via free agency and one from a trade," Pincus said. "Obviously, that would be a challenge to pull off, but it's not out of bounds."
So looking at the deal on paper, there is more to it than "two teams swap some draft picks." The fact that this could give Boston the flexibility to make a major splash this offseason indirectly shows why it's so appealing for Ainge and the rest of the Celtics' front office. It sets themselves up for a scenario where they could still walk away with a great draft pick, All-Star caliber players, and potentially even more.
Ainge has played the long game when it comes to managing the Celtics' situation. While people are upset that he hasn't gone out and made a splash by acquiring a big name yet, pulling off this deal for the No. 1 pick puts Boston in a position to make some serious moves in the not-too-distant future.