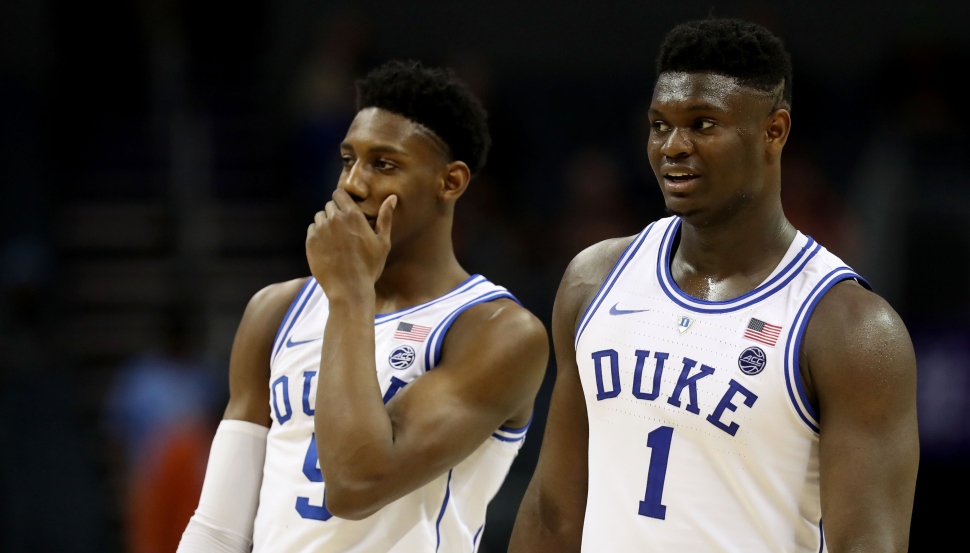 The 2019 NBA Draft class doesn't project as one for the ages. With that said, the NCAA Tournament has a funny way of making some prospects a lot of money and the 2019 edition opens this week to provide that opportunity to a number of intriguing players.
To commemorate the occasion, we'll look ahead to the festivities with a glance at 20 draft prospects that will be dancing this week, picking the best five in each tournament region. This isn't an exact science given the imbalanced nature of the way prospects are distributed through the field but, if nothing else, these players should be in the mix as June nears.
Let's get to the list, beginning with the South region and rolling through the West, East, and Midwest regions of this year's March Madness bracket.

South
Carsen Edwards (G, Purdue) – As you'll see, the South isn't exactly overflowing with top-end prospects. In fact, there might only be one first-round pick in the bunch. That opens the door for a fun player in Edwards, who has definite strengths and weaknesses. On the positive side, he's a big-time shot maker and one that is proven at the highest levels of college basketball. If you want to be pessimistic, though, it isn't hard to get there, with Edwards presenting a lack of size (6'1) and all of the defensive and logistical challenges that come with it. He's a second-rounder but one that could carve out a nice role long-term if the pieces fall into place.
De'Andre Hunter (F, Virginia) – Hunter is the best prospect in this region by a wide margin and he's a top-10 player in this class. It wouldn't be fair to completely foreclose on the idea of stardom (or at least fringe stardom) for Hunter but, more likely, he'll become a two-way impact player at the NBA level. He has great size at 6'8 and the ability to defend multiple positions. In fact, he's probably the best defender in the lottery outside of Zion Williamson. On the other end, Hunter isn't a dominant force, but he can shoot it, attack closeouts and present enough of a threat to keep the opposition honest. In this class, that's a home run package.
Eric Paschall (F, Villanova) – You could find a scout that places Paschall in the first round and I wouldn't argue too much with that. Part of the problem comes with age (Paschall will be 23 in November) but, if you overlook that, it is easy to see the makings of an NBA role player. He can shoot and defend multiple positions, which opens the door to many ways of making an impact, albeit one in a rotational way at the next level.
Admiral Schofield (G/F, Tennessee) – I wish Schofield was taller but the 22-year-old does have a 7'0 wingspan and a lot of toughness to fall back on during the process. More than anything, teams will be betting on him as a projected role player and Schofield can make that happen with his shooting and overall acumen. His upside isn't tremendous by any means but there is just something about his game and mentality that is magnetizing.
Grant Williams (F, Tennessee) – Like his college teammate, Williams doesn't have the perfect measurables to translate to the NBA and, unlike Schofield, Williams isn't a high-level shooter right now. He can make up for that with two-way ability, though, and there is nothing in his profile that would make shooting in the future an impossibility. The college performance is something you just can't ignore and, even if Williams slips into the second round (as he may), an NBA franchise will have a player that is capable of producing.

West
Brandon Clarke (F/C, Gonzaga) – Clarke is absolutely menacing on the defensive end and we have to start there. He will be 23 in September, which will ding him in certain draft circles, but Clarke's impact and versatility have been wild to see this year for Gonzaga, and he projects as a near-perfect defensive prospect in the NBA. On the other end, things are less sure, but he's still managed to put up wildly impressive numbers under Mark Few and, if you believe in his jump shot, he's a lottery pick. Even if you don't, he should be a first-rounder on defense alone.
Jarrett Culver (G/F, Texas Tech) – There is a growing movement that Culver might be as tall as 6'8 and that would be markedly different than the 6'5 that was his listed measurement for a while. Even if you don't buy in to that particular conspiracy theory, Culver has been an impressive two-way player for Texas Tech. His calling card will be offense, with the ability to create his own shot, keep others involved and provide the craft necessary for NBA translation. Defensively, he won't be a star but he's big enough and quick enough to survive and Culver just knows how to play. To me, he's a top-seven player in the class.
Rui Hachimura (F, Gonzaga) – Clarke has been the better college player this season (even if casual fans didn't notice) but Hachimura is still talented and productive in his own right. There are certainly concerns with his defense, particularly if you worry about his lack of acumen at this stage. In the same breath, Hachimura is pretty raw and there is reason to believe he'll keep maturing, even with the caveat that he's already 21. Let's just say no one will be surprised if he goes in the lottery in June.
Charles Matthews (G/F, Michigan) – In all honesty, there is a massive drop-off between the top four prospects in this region and the rest. Matthews gets the nod as the top player in a tier but he isn't likely to be a first-round pick in 2019. On the bright side, Matthews is a great athlete and a lock-down defender. With that, it would only take one team convincing itself that Matthews' jump shot could be workable from three-point range.
Ja Morant (G, Murray State) – Morant has skyrocketed since the start of the season, to the point where many believe he's the second-best prospect in this class behind Zion Williamson. That isn't a cemented opinion from coast to coast just yet, but Morant's explosiveness with the ball in his hands is noteworthy and he's been insanely productive. At the moment, he's not a good defender and he'll need to clean that up, but he's a no-doubt top-five pick with room to go beyond that.

East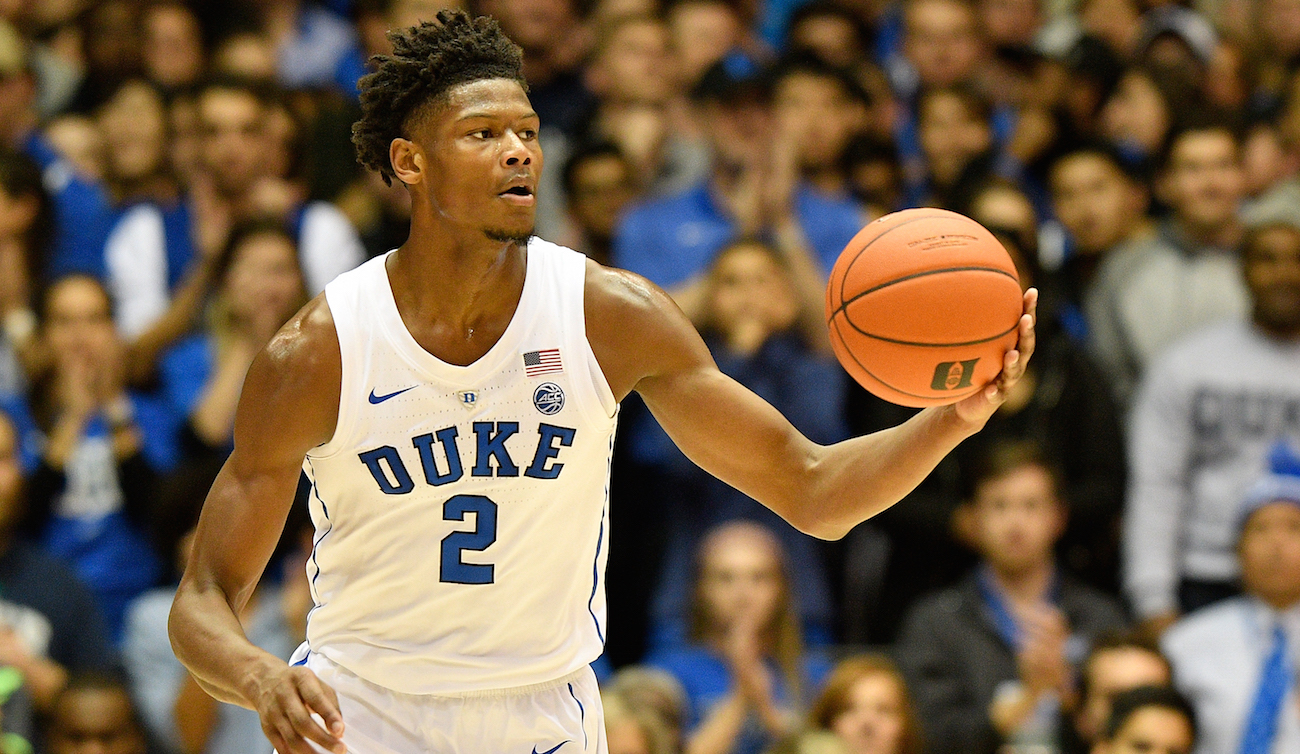 Nickeil Alexander-Walker (G, Virginia Tech) – At 6'5 with a 6'10 wingspan, Alexander-Walker checks a ton of boxes. He may not be a pure point guard in the NBA but he can handle the ball effectively and he can score in a number of ways, including beyond the arc shooting. It will be interesting to see what NBA teams make of his ultimate role at the next level but add him to the list of projected top-20 picks that could return value to their franchise.
R.J. Barrett (F/G, Duke) – No longer is Barrett consistently mentioned at the top of this class, with Zion Williamson surpassing him across the board. Still, Barrett shouldn't be overlooked for his own productivity during their one season in Durham and he can really score at a high level. There are questions — ranging from his lack of burst to the fact that he is sometimes unwilling to distribute — but Barrett does have the tools to be a standout NBA player, particularly if you fall in love with his competitive nature.
Bruno Fernando (C, Maryland) – In a different era, Fernando would probably be higher on my board but, with the way the NBA game is trending, he'll have to "settle" for being a mid-to-late first round pick. He is really skilled and, at least this season, has been quite productive as a finisher and rebounder. He's also incredibly strong and appears to be relatively versatile, at least through the prism of being a pure NBA center. There is a lot to like.
Cameron Reddish (F, Duke) – College basketball fans can't seem to reconcile that Reddish is still a good NBA prospect. I understand why, especially when considering his overall performance at Duke, but the tools remain tantalizing. He has a 7'1 wingspan, great fluidity and a projectable jump shot. Beyond that, Reddish actually has flashed on the defensive end in college and NBA teams are going to have to balance his theoretical package of skills with his actual production. It's a great debate, but Reddish is still going in the top 10 barring a major surprise.
Zion Williamson (F, Duke) – Say hello to the No. 1 overall pick. Williamson is putting together an all-time college season and he's doing so as a freshman playing alongside other five-star prospects. He is a game-wrecking defender at the college level (stemming from his elite athleticism) and, even if he needs to lose some mass in an ideal world, Williamson's power and burst are… jarring. Can he shoot? We'll see, but that is really the only uncertainty and there is a world in which he's an All-Star even without growth in that area. He has the highest floor and the highest ceiling. That's usually a good combination.

Midwest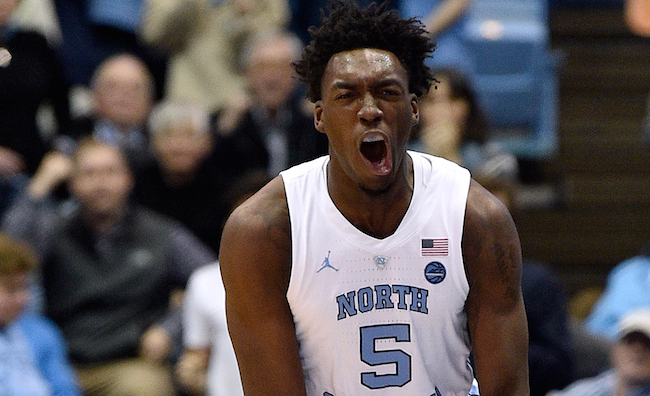 Matisse Thybulle (F, Washington) – Thybulle is a freakish defensive prospect, with a 7'0 wingspan and off-the-charts defensive numbers at the college level. He's older than you'd like at 22 but, in the same breath, his offensive concerns are limited a bit by the fact that he's converted threes at a decent clip this season. Skepticism will always reign for a player operating in a Syracuse-style zone defense but, make no mistake, Thybulle is a special defensive player and there is a path to the (late) first round with his gifts.
Keldon Johnson (G/F, Kentucky) – Despite his considerable pedigree, Johnson is probably an NBA role player. There is nothing wrong with that, though, and the league needs more two-way wings that can hold up under pressure in a variety of ways. Johnson does a little bit of everything well and takes very little off the table. That is the recipe for a lottery placement in this class, even without sex appeal.
Nassir Little (F, North Carolina) – Scouts are all over the place on Little, who was supposed to be a top-five pick before arriving in Chapel Hill. He probably isn't going in the top five now without a full-fledged breakout in March but, if you look closely, the same player still exists. He's got a 7'1 wingspan and is a plus athlete, providing a good starting place, and his skill arsenal isn't really in question. The uncertainty comes with whether he can put it all together and we just haven't seen it yet.
P.J. Washington (F, Kentucky) – It's been a big year for Washington, who fully cemented himself as a top-20 pick with upside beyond that. He isn't huge but Washington fits the mold as a modern power forward, with a 7'3 wingspan and all kinds of versatility. If his jumper goes in the way it has this season, he's a role player that NBA teams would love to have on board.
Coby White (G, North Carolina) – Everyone agrees White can score and he's shown that at North Carolina. The preseason questions about his facilitation ability have wavered, though, and that leads to many believing he could be a lottery pick at this stage. At 6'5, he has the size that NBA teams want in a lead guard and he's exceptionally quick. When his shot falls, White is terrifying but, even when it levels off, there is enough of an arsenal to be effective. He isn't a top-10 guy for me but he's inching up every week and he'll have plenty of opportunities to increase his stock as North Carolina progresses in March.