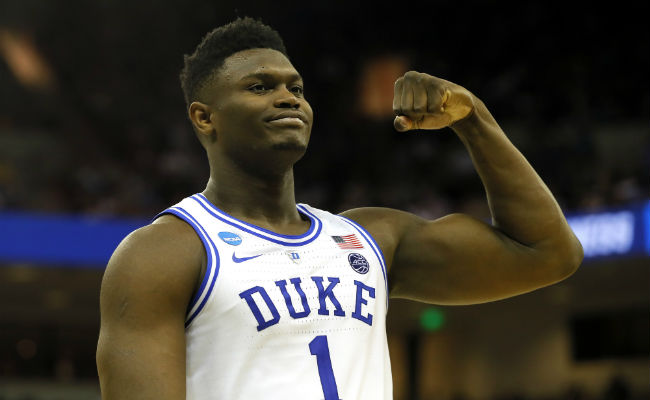 The 2019 NBA Draft does not arrive until June 20 at the Barclays Center in Brooklyn, but an important process took place on Tuesday, May 14, with ping-pong balls bouncing to determine the order of the top 14 selections. In the end, the New Orleans Pelicans emerged from the lottery victorious with the No. 1 overall selection and the inside track for Duke prodigy Zion Williamson.
EPSN's showcase of this years Draft Lottery is just as important for many struggling teams as any game they played this year, and the right to get Williamson this summer is a franchise-altering night. But all kinds of interesting scenarios unfolded along the way.
With that in mind, here is the full first round draft order of the 2019 NBA Draft, beginning with the Pelicans in the top spot and ending with the team sporting the NBA's best record season at record at No. 30 overall in the Milwaukee Bucks.
New Orleans Pelicans
Memphis Grizzlies
New York Knicks
Los Angeles Lakers
Cleveland Cavaliers
Phoenix Suns
Chicago Bulls
Atlanta Hawks
Washington Wizards
Atlanta Hawks
Minnesota Timberwolves
Charlotte Hornets
Miami Heat
Boston Celtics
Detroit Pistons
Orlando Magic
Brooklyn Nets
Indiana Pacers
San Antonio Spurs
Boston Celtics (via LA Clippers)
Oklahoma City Thunder
Boston Celtics
Utah Jazz
Philadelphia 76ers
Portland Trail Blazers
Cleveland Cavaliers (via Houston)
Brooklyn Nets (via Denver)
Golden State Warriors
San Antonio Spurs (via Toronto)
Milwaukee Bucks
The NBA Draft is likely to feature more pick-swapping before players are selected but, right now, this is where we stand until June.