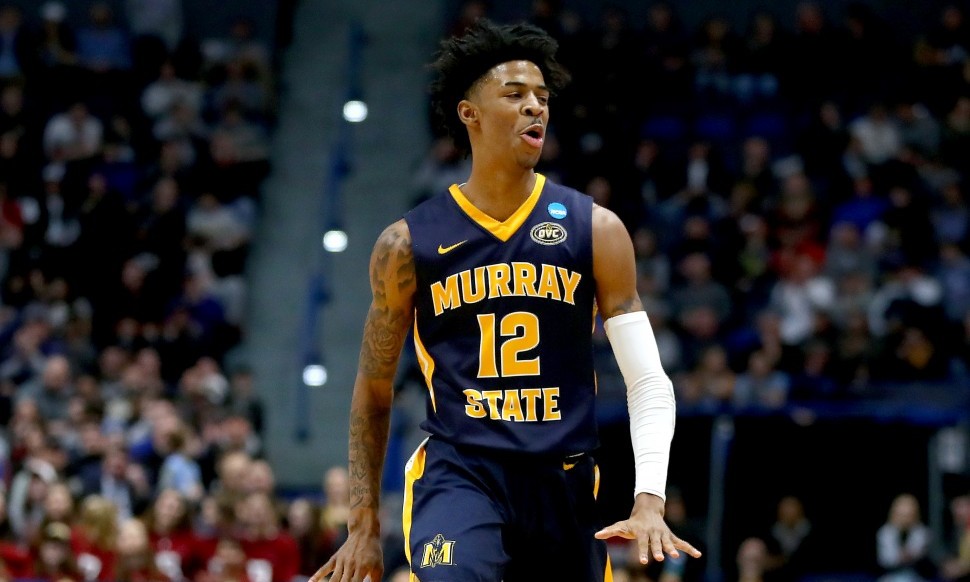 The four-day flood that is the opening weekend of the NCAA Tournament is over and, as usual, madness ensued. This time around, it didn't manifest in huge upsets but, through the prism of the NBA Draft, there was plenty to monitor with players projected to land in the first round when June arrives.
To that end, there is movement happening in scouting circles and, in this space, we'll explore how the action may have affected a handful of players, at least from a public perception standpoint. Here we go in alphabetical order with a "stock watch" of sorts.
R.J. Barrett (F, Duke) – Stock Down
Barrett was his typically dominant self in Duke's first round match-up, posting 26 points and 14 rebounds in a beatdown of North Dakota State. While the freshman forward hasn't always been lauded for efficiency this season, Barrett's counting numbers (22.8 points, 7.7 rebounds, 4.1 assists per game) are wildly impressive and that was another reminder.
However, things cratered a bit against UCF and it produced some of the same whispers that diehards peddled throughout the season. Barrett was just 6 of 15 from the floor in Duke's near-loss and, while he made a big play offensively in the closing seconds, it wasn't all sunshine and rainbows. Barrett isn't a knock-down shooter (31 percent from three this season) and, while he is powerful with the ball in his hands, there isn't a ton of explosion, which could be an issue against NBA-caliber length and athleticism.
Barrett is still on track to be a top-five pick, making this a bit of a nebulous distinction, but it wouldn't be insane to see him slide out of the top three if things broke wrong when the lotto balls are sorted out.

Jarrett Culver (G/F, Texas Tech) – Stock Up
This isn't everything when it comes to NBA Draft evaluation but, at the moment, Jarrett Culver is the KenPom player of the year. In short, that means he's been obscenely valuable on the college level and, when you combine that performance with the tools that make him a wildly intriguing NBA wing prospect, you have something fun.
Culver flew out of the box with a 29-point, 8-rebound, 7-assist game in the first round against Northern Kentucky and, while he didn't shoot the ball well against Buffalo, he was the best player on the floor in that game as Texas Tech cruised to a 20-point win. For a prospect with clear lottery pedigree, there is only so much Culver can do in March to further cement himself, but this was a nice start.
Talen Horton-Tucker (G/F, Iowa State) – Stock Down
As noted in our most recent mock draft, Horton-Tucker is a (very) polarizing prospect. Some see him as a potential lottery pick while others can't envision the Iowa State freshman as even a first-rounder in 2019. In short, none of those questions were answered in his team's short NCAA Tournament stay.
The Cyclones lost as a small favorite in round one and Horton-Tucker played only 15 minutes, scoring two points on 1-of-6 shooting. It has to be noted that one performance shouldn't make or break a prospect's evaluation but, if you had reservations about Horton-Tucker's standing among players in this class, that showing isn't going to alleviate them.
Tre Jones (G, Duke) – Stock Down
He'll have more opportunities to showcase his skills but it wasn't the best weekend for Tre Jones. To be fair, Jones wasn't alone in his outside shooting struggles against UCF and the team-wide outage nearly doomed the betting favorites to cut down the nets. Still, it felt most stark with Jones, in part because of his overall scouting report.
Jones is very good at a lot of things. On the defensive end, he is one of the best guards in the country and Jones sports a high basketball IQ that allows him to maximize his talents. Offensively, he has thrived at times this season in facilitating for Duke's other standouts and, even without big-time numbers, there is a lot to like. However, Jones' shooting is a significant problem.
He went 1-of-10 from three in the two games over the first weekend and, during the UCF game, Jones missed 7-of-8 attempts from beyond the arc. That isn't completely damning in itself but UCF simply didn't guard him on the perimeter and Jones appeared to lose some confidence, even when he made a critical shot in the second half. For the season, Jones is shooting only 23 percent from three and, while it may never be a weapon in the NBA, Jones needs to turn that weakness into something less stark in order to justify a first-round selection in June.

Nassir Little (F, North Carolina) – Stock Up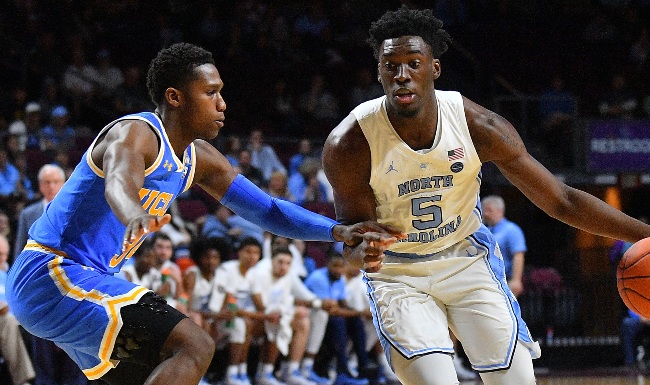 I always believed in Little and, as recently as last week, simply stated that the "hate has gone too far" on the North Carolina freshman. That seemed to be true during the early stages of the tournament, with Little posting 39 points and 11 rebounds in just 38 combined minutes of action in his team's first two games.
The competition level wasn't insanely high but, in the same breath, Little's athletic gifts jumped off the screen and he played at an impressive level on both ends. It'll need to be more consistent but, if you were looking for signs of life, you found them here.
Ja Morant (G, Murray State) – Stock Up
Say hello to the likely No. 2 overall pick. While that wasn't a crazy notion (at all) before the NCAA Tournament, most of the nation caught up to the fact that Morant has been outstanding this season.
His breakout effort came in a 17-point, 16-assist, 11-rebound showing against Marquette in the opener and, while his Murray State squad fell flat against Florida State, it wasn't the fault of Morant. In fact, he showed off his scoring ability with 28 points and connected on 5-of-6 threes in the process. It is worth noting that perimeter shooting is not actually a strength for Morant right now in a big-picture sense but, if that continues to improve with maturation in other areas (i.e. defense), he'll continue solidify his draft position.
Zion Williamson (F, Duke) – Stock Neutral
Okay, we don't really need to do this. Zion Williamson is clearly the No. 1 player in this class and he tossed up a 32-point, 11-rebound showing against UCF that helped to keep his freshman season going. Morant has real helium during the process but, make no mistake, this is Zion's year.