The Cavaliers and Warriors will meet once again on Thursday to kick off their second-consecutive NBA Finals matchup with plenty of storylines ripe for the taking. Cleveland is looking for revenge — and for LeBron to bring a title to his hometown — while the Warriors are seeking to cap off the greatest regular season in league history.
But before Game 1 gets underway, it's only right that the hyped-up series gets the Taiwanese animation treatment it deserves. It wastes no time in getting right to the good stuff, as Drake is immediately run over by a car in the first 15 seconds.
That seems only right considering how much trash the rapper talked during the Cavs-Raptors series. Of course, he's gotten plenty of it back in his direction since the Raps were eliminated last week.
The Taiwanese animators also stuck with the recurring theme of testicular assault in this year's NBA playoffs. Here's Kyrie Irving, who's apparently two feet tall, giving Steph Curry a good ol' punt in the nuts.


Of course Draymond Green had to get in on the action, as well, and because Steven Adams' kiwis are out of the picture, he needed to find some new fruits to juice. Unfortunately for LeBron, it's his produce getting pounded this time around.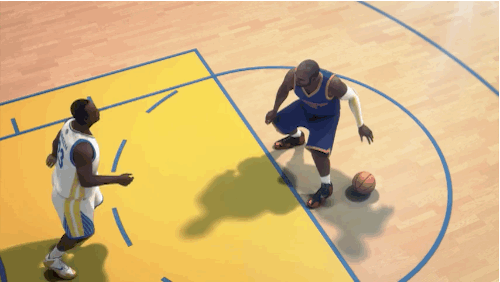 Speaking of LeBron, the animators had some fun with his much-criticized flop from the skirmish with Toronto. Somehow he wound up in the ocean and got eaten by a shark.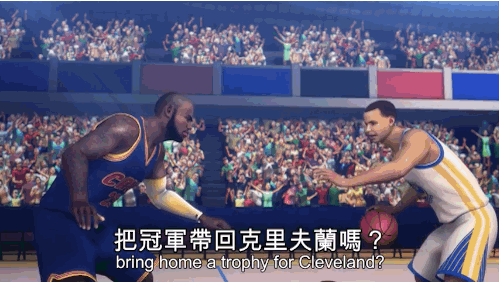 And then Kevin Love finally became so soft that he actually morphed into a loaf of Wonder Bread. Tough break for him.
Finally, "Kassius" Klay Thompson (depicted as a literal block of clay) joined forces with Splash Brother Steph Curry to make it rain threes, because there needs to be a little legitimacy to these silly things.
Something tells me the animators will be checking back in at the conclusion of the series to give us an updated breakdown of the action. Hopefully Drake is done picking the pom-poms out of his teeth by then.