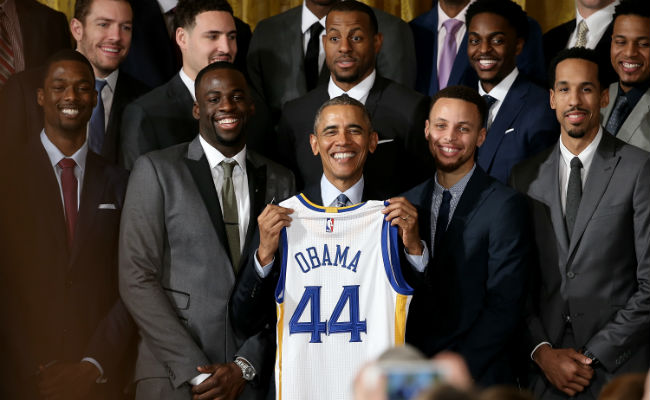 UPDATE: The Warriors have released an official statement clarifying that no decision has yet been made about whether they will visit the White House, if invited.
ORIGINAL STORY: Don't expect to see Donald Trump holding up a Golden State Warriors jersey anytime soon. A report surfaced hours after the Warriors beat the Cleveland Cavaliers in Game 5 of the NBA Finals that suggested the Warriors have no intention of carrying out a long-held tradition in professional American sports.
If the report is accurate, the Warriors would officially be the first men's team to eschew the Trump White House, though others have found a way to avoid it as well. The Chicago Cubs visited Barack Obama in his last days in office even though they won their first World Series in 103 years just weeks before Trump was elected in November.

NCAA football champion Clemson visited Trump in the White House last week, while the Patriots had a visit with the 45th president in a group that may or may not have been smaller than the last time they won. Some notable players did, however, decide not to attend the visit, including friend of the president Tom Brady.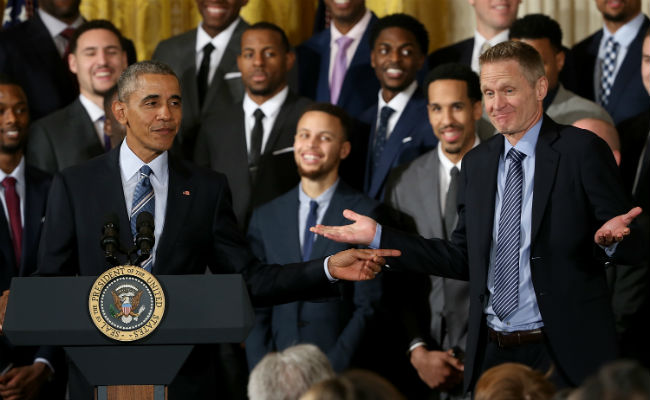 Still, Golden State skipping the White House wouldn't be very surprising given the political leanings of the Warriors players and head coach Steve Kerr. He's been a vocal critic of Trump's Muslim immigration ban, while Stephen Curry has even spoken out about his dislike of Trump.