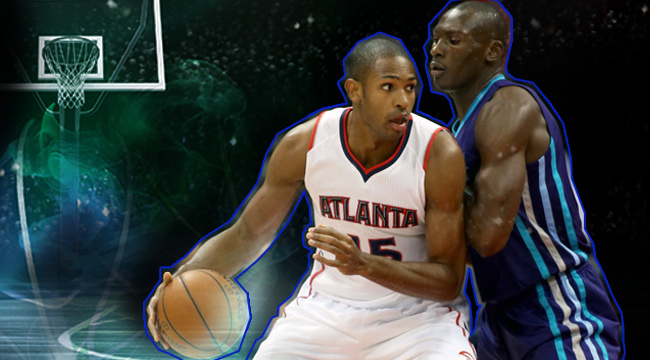 What a weird week it's been in the NBA. The moratorium period was one of the most chaotic few days fans have ever encountered. Kevin Durant's decision to head west was certainly the most publicized change, but a lot of money was handed out with the new cap and it was hard to keep track of all the movement if you're a fan of the league and not just one team.
NBA Free Agency is such a peculiar time of year, too. There's so much movement within the league every summer, we often get caught up in the names themselves as they change uniforms rather than the fit with the team that's brought them aboard.
With that in mind, we wanted to sift through the rubble of the first week of free agency and come up with the best and worst fits. You know what we mean. Sometimes a player is like a too-short pair of pants. When you buy them, they seem like a great idea and on the surface it seems like a bold, innovative new look that's destined to make people think you're a lot cooler than you used to be. But in reality, the pieces just don't mesh. Think of the 2012-13 Lakers who added Dwight Howard and Steve Nash over the summer and stumbled so hard out of the gate, their coach was replaced after just five games.
And, before we give you our choices, we want to remind you they're based off previous seasons. The best fit and the worst fit might actually be the inverse of reality, which is what makes free agency so fun for a lot of fans. It's the time to dream, and we don't want to shatter those dreams with this corporeal analysis. Nevertheless, here's who we think fits best and worst as we prepare for an interminable summer before the 2016-17 season tips off in October.
Best Fit: Al Horford, Boston Celtics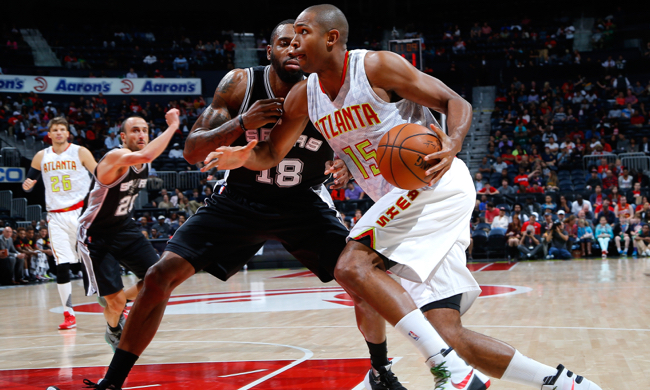 It's easy to overlook the actual Big Al. Apologies to Al Jefferson, but Horford is bigger and — at least for today's NBA — better. When the Celtics agreed to a max deal with Horford on the Saturday after free agency started, it set the stage for a very neat treat while the Celtics' brass, including Tom Brady, attempted to woo Kevin Durant to Bean Town. But Horford wasn't just some KD boondoggle, he fit a very real need for the Shamrocks, and it's not just on the offensive end.
Lets start on offense, though. The Celtics played Jared Sullinger or Amir Johnson as their five with Tyler Zeller and Kelly Olynyk sometimes manning the position last season, during which the center spot itself was a bit of an albatross around the neck of coach Brad Stevens. They used a poo-poo platter of players, basically, but none of the four can match what Horford does on both ends of the floor, especially offense.
He can step out and knock down a three, and he can act as the pick-and-pop man with a devastating mid-range game. That's to say nothing of his ability to roll and bring the big defender with him through the lane. He's also an effective post man, who can score or kick it to the open man should the defense elect to double him.
He was ranked in the 86th percentile for Synergy on offense, which was deemed "excellent." It's as the big man in the pick-and-roll where he did the most damage (it accounted for close to a quarter of all his plays in the halfcourt that ended in a shot, foul or turnover). But he can also post up and act as a safety valve if a perimeter player gets too far into the paint and needs a kick out.
Within Atlanta's offense, he was the perfect pivot man, dashing all over the court to help draw defenders away from the lane and score on his own when they didn't. In Boston, it'll be perfect.
Isaiah Thomas is going to love working pick-and-rolls with him, especially the hand-off variety favored in Stevens' sets. Al's such a big body that when Thomas or Marcus Smart or Avery Bradley get the ball back, they can expect a lot of space, and if the big defender hedges, Horford is elite at taking advantage by slipping the screen entirely or flaring to a spot he can get a wide-open mid-range shot.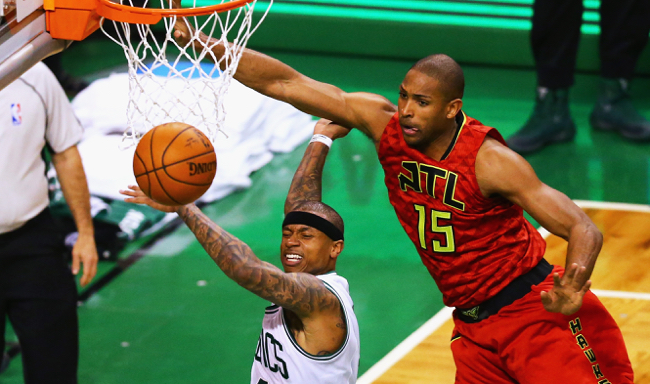 That's to say nothing of his defense.
You may have missed this with San Antonio steam-rolling the competition with an all-time defense this past season, but the Hawks finished second in defensive rating during the year, and no team stymied opponents better at the rim during the playoffs. They led the NBA in that category with opponent's shooing a league-low 49.8 percent against them in the restricted area during the '15-'16 postseason. They were third in regular season restricted area protection, too, trailing only the conservative Knicks and that all-time Spurs machine.
A lot of that has to do with coach Mike Budenholzer's scheming, and Atlanta's unique personnel to blitz ball handlers in high pick-and-roll situations (Horford and Millsap are incredibly adept at recovering and getting arms passing lanes). But that doesn't account for the rim protection. Paul Millsap deserves some of the credit, too, but Horford is above average on that end, even if he helps Boston more on offense. Remember, the C's were No. 4 in defensive rating during the 2015-16 season, so his rim protection is just gravy at this point.
Combine Horford's offensive abilities with a coach like Brad Stevens, though, and you've got the beginnings of something that could be very special. Al may have just turned 30 last month, but he's proven to be a lot more durable than his early-career injuries might've prophesied. He played in all 82 games last season and all 10 playoff games.
Combined with that stellar backcourt and an overloaded forward position that counts Jae Crowder as their wing stopper and shooter, and the Celtics can certainly lay a claim to being the second-best roster on-paper team in the East. That's how valuable the addition of Horford has been.
Worst Fit: Bismack Byombo, Orlando Magic
This isn't really about Bismack Biyombo. 23-year-olds who protect the rim, can contain guards off the dribble in switches or pick-and-rolls, and clean the glass as well as any player in basketball could make a sizable impact for any team. The former Toronto Raptors center is worth every penny of his four-year, $72 million contract, and if his comfort with the ball continues to improve, we might look back on this deal as one of free agency's most valuable – especially considering 30-year-old Joakim Noah agreed to the same terms with the New York Knicks.
But Biyombo's fit with the Orlando Magic makes most of that beside the point. There just isn't enough room for him on a team featuring Serge Ibaka, Nikola Vucevic, and Aaron Gordon to justify to this signing. The former lottery pick deserves starter's minutes at this point in his career, and it's unclear if the Magic will be able to give them to him – at least as currently constructed.
It's difficult to imagine Biyombo's addition without noticing new coach Frank Vogel's fingerprints all over it. The former Indiana Pacers head man never fully embraced his past team's planned small-ball identity last season, one of the biggest reasons why Larry Bird and company were fine with letting him walk following the playoffs. Vogel began transitioning away from downsized lineups early in 2014-15 after they proved unsuccessful compared to more traditional ones, and almost excised them altogether by the time spring came and Indiana made its postseason push.
The Magic seemed to have trended the more modern direction full-time by playing Gordon at power forward exclusively after trading Channing Frye at last year's trade deadline. That's clearly his best position now and in the future; the 21 year old doesn't have the jumper or ball handling ability of a natural wing, and his supreme athleticism is best leveraged from the frontcourt.
After acquiring Ibaka on draft night, it seemed Gordon might come off the bench in his third season and combine with Vucevic and the former Oklahoma City Thunder star for one of the league's most unique interior triumvirates. Now? Unless GM Rob Hennigan has plans to trade the Montenegrin giant, it's inevitable that Gordon – Orlando's most promising player by a considerable margin, by the way – will see significant playing time on the perimeter, both limiting his team's immediate ceiling and stunting his individual growth in the process.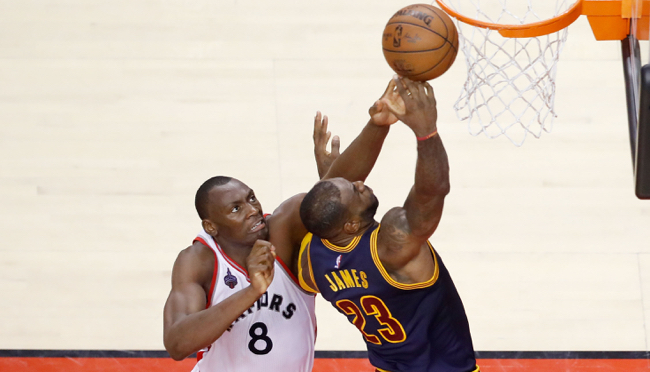 Still, there are more problems gleaned from Biyombo's addition than its influence on Gordon alone.
Neither he nor Ibaka can read the floor and make plays out of the pick-and-roll. Biyombo is best utilized defensively near the rim or corralling the ball after his man sets screens, but the slow-footed Vucevic isn't exactly equipped to deal with rangy power forwards. On both ends and in tandem with the Magic's projected frontcourt starters, Biyombo just doesn't make much schematic sense.
This bears repeating: Orlando got good value here. Biyombo might prove this contract a steal in a couple years' time, and his signing could be a hedge against the prospect of Ibaka bailing next summer in free agency. Opting against bringing in an objectively quality player at a fair price would be a tough pill to swallow for a team that hasn't sniffed the playoffs in four years, too.
Regardless, it's impossible to overlook the positional redundancy and stylistic conflict created by Biyombo's presence with the Magic. If Hennigan isn't working the phones to find a trade partner Vucevic already, it won't be long before he does – a likelihood spurred solely by the league's most vexing free agency coup.