Let's go back 365 days. The Cleveland Cavaliers had just won their first NBA championship. No one knew what was going to happen with Kevin Durant, but it seemed like he was going to return to Oklahoma City. We were on the verge of a free agency period that promised to be absolutely insane.
And then, the clock struck midnight. We were waiting for a deal to happen. And 33 minutes later it happened, our first major move of the free agency period came when Adrian Wojnarowski reported the Los Angeles Lakers signed Timofey Mozgov to a deal that would give him $65 million over four years. It was kind of insane (ok it was completely insane, as evidenced by the fact that Mozgov is in Brooklyn now), but it was such a fantastic way of ushering free agency.
That got our staff wondering, which player ends up becoming the Mozgov of 2017? Who agrees to the massive deal within the first hour of free agency that makes us all wonder what the hell is going on? We tried to predict who that person will be, where they're going, and whether this gamble will work out.
Brad Rowland — Serge Ibaka, Toronto Raptors
Ibaka is useful player but he's taken a significant step back since his prime in Oklahoma City. Moreover, the Raptors likely need to play him at center but have a large contract on the books for Jonas Valanciunas. There is plenty of buzz out there that Ibaka already "agreed" to a deal to remain in Toronto and, if the Raptors are locking up Kyle Lowry, it makes sense given that the team gave up real assets at the trade deadline. However, Ibaka's age (28 in September) isn't exactly conducive for a bounce-back in a hybrid 4/5 role and it is safe to assume the end of what would be a long-term deal at $20 million+ annually won't be pretty.
Oliver Maroney — Andre Iguodala, Los Angeles Clippers
I think Andre Iguodala to the Clippers is a typical move for the franchise. This will be a move of desperation by Doc Rivers and company to stay relevant in L.A. With Blake Griffin and Chris Paul saying their goodbyes, L.A. needs a veteran wing leader and they'll pay bags of cash to settle on Iggy.
It may end up allowing the Clippers to make the bottom-half of the playoffs if they still have Patrick Beverley, DeAndre Jordan, Lou Williams, and other key contributors on the roster. But, if not, I still wouldn't be surprised to see them pay out the wazoo for Iguodala. Wherever Iggy ends up, I think he gets overpaid. It's fairly clear he's looking to cash-in and with his ability, leadership, and the need to play small-ball around the league, he's a hot commodity even though he's out of his prime and won't give a team $15 to $20 million dollars a year in production.
The bigger question is whether he can stay healthy. He's had his fair share of injuries in the past few seasons and he's getting to a point where injuries can drastically affect his athletic output and performance. Don't get me wrong, Iggy is a great player and does a lot that many can't. But, if he's signed for four years and, say, $60-80 million, that'll be a contract a team will regret.
Robby Kalland — Tim Hardaway Jr., Brooklyn Nets
The Nets will miss out on top shooting guard target J.J. Redick, forcing them to turn to backup plans to fill cap space, hopefully by landing someone with some upside that can space the floor around D'Angelo Russell and Jeremy Lin. Enter Tim Hardaway Jr., the most recent graduate of Hawks University. Hardaway Jr. emerged as a reasonably useful player that can fill it up at times (although inconsistently) from the two-guard spot. THJ is a restricted free agent, but the Hawks will be wise to let him walk if he gets a significant deal and I think the Nets come with $15 million per year (which is about three or more too many).
As for how this works out, like the past two wing graduates from Hawks University that inked big, long-term deals after showing out on small contracts in Atlanta, DeMarre Carroll and Kent Bazemore, I expect some regression from Hardaway Jr. or, at best, him to stall out in his development and be what he is — a scorer who is a negative on the defensive end of the floor. The Nets can afford to take swings on guys right now, so that wouldn't be a disaster, but I've grown wary of the non-contract year former Hawks wing player.
Konata Edwards — Kentavious Caldwell-Pope, Brooklyn Nets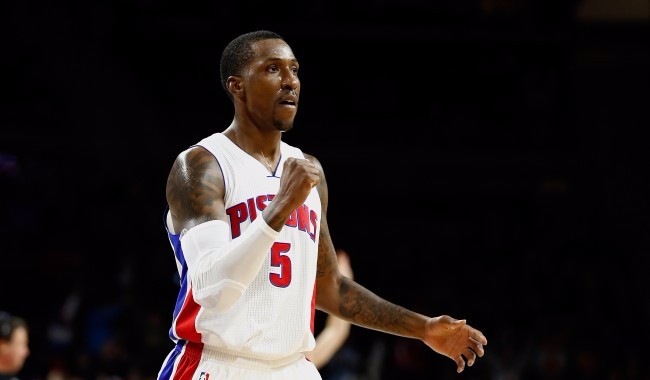 Like most of Brooklyn's recent transplants, KCP will come into a lot of money, renovate one of the older brownstones in the area, and get paid max money to be mediocre. Caldwell-Pope notched career highs in both points per game and three point shooting percentage (though just 35 percent behind the stripe is nothing exactly to write home about). Because the Nets need to add talent in just about every area of the team besides point guard and it's going to take a max-deal in order for any team to pry Caldwell-Pope (who's a restricted free agent) from the Pistons, look for Brooklyn to try and own the market for middle-tier shooting guards just like it did last year with Alan Crabbe and Tyler Johnson.
For all the kvetching I did about how mediocre Caldwell-Pope is on offense, where he excels is on defense. Both him and Sean Kilpatrick on the wings will make it difficult on opposing wings nightly. Playing in a up-tempo style and playing with two point guards in Brooklyn who know how to get him the ball in Jeremy Lin and the recently acquired D'Angelo Russell, Caldwell-Pope could be a guy who scores 17 points per game for the Nets.
Martin Rickman — Nerlens Noel, Dallas Mavericks
We've all seen the potential of Nerlens, and he has star defender written all over him. But we also saw the package he drew when he was traded to Dallas in the first place. Suddenly free agency begins, and he's one of the hottest big targets on the market, and he's going to get paid. A lot. By Dallas.
I'm not saying he won't be worth it, but I'm just warning you that there's a chance you see triple-digit millions next to a player who has played in 193 career games. Don't let your eyes and tongue do that thing that happens to 1930s cartoon dogs when they see a lady 1930s cartoon dog with lipstick on. Nerlens deserves a good home, and a team that will commit to playing him big minutes. As with any deals for relatively unproven post players though, there's always an inherent risk that the deal might be a bit much in retrospect.
Bill DiFilippo — Derrick Rose, Minnesota Timberwolves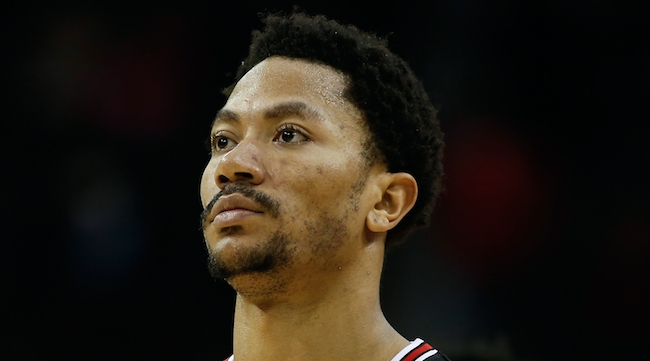 So Minnesota trading Ricky Rubio signifies that the franchise is going to be very, very active in trying to get a point guard to pair with its core of Andrew Wiggins, Jimmy Butler, and Karl-Anthony Towns next year. The best free agent point guard on the market is Kyle Lowry, but he will want to take his time with the process before probably ending up back in Toronto.
Instead, the Wolves will want to make a move, and quickly. Moving Rubio tells me they have someone in mind, whether it be Jeff Teague, Rajon Rondo, or the guy who they will end up signing, Derrick Rose. After Phil Jackson's departure from the Knicks' front office means the team will now be run by people who want to build around someone else, a reunion between Rose and Tom Thibodeau — who wanted his former MVP with the Chicago Bulls at the deadline — is in the cards.
Would it be wise having a ball-dominant, score-first point guard with the Wiggins/Butler/Towns trio? Probably not. But if anyone will make an aggressive play for Rose, it's Thibs, who has seen him at his best and knows that if Rose is healthy and motivated, he can be devastating.