In a season when rumors, speculation, and social media innuendo are the currency of the day, it's easy to get lost in all the noise. But soon we'll have no choice but to embrace the madness. The truth is that we have absolutely no idea what's going to happen until the free agency moratorium period begins on July 1 and people start making verbal commitments.
Even then, things can still change. (Think about poor, sweet, naive DeAndre Jordan, all alone now on his metaphorical ship, drifting further and further away from shore.)
NBA scribes waste a lot of digital ink this time of year debating the best and/or most likely scenarios for both free agents and their prospective teams, but instead, we thought we'd indulge ourselves a little. These are the pairings we'd like to see most for this summer's top free agents, purely for our own personal amusement.
The likelihood of any of this happening is admittedly slim, but we still left off the unanimous top two free agents of 2017 – Kevin Durant and Steph Curry – since there's pretty much zero chance either of them is leaving Golden State.
J.J. Redick – Golden State Warriors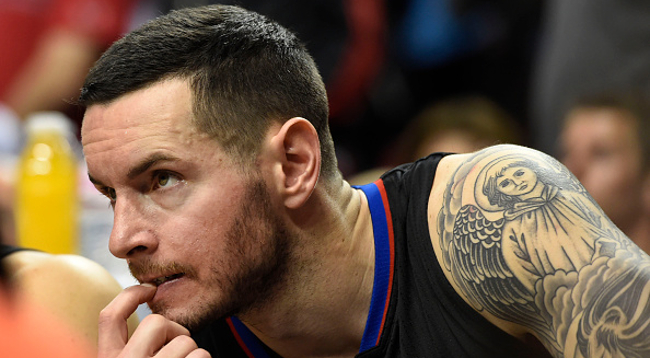 Redick continues to be one of the most underrated shooting guards in the league, and several teams will be clamoring to offer the Clippers sharpshooter a sizable contract to add him to their roster. But if Redick wants to win, and have fun doing it, he should consider taking less money and hitching his wagon to the Warriors' Express next season.
Golden State already boasts two of the best shooters of all-time, not to mention Kevin Durant, so just imagine throwing Redick into the mix along with Draymond Green. Let's call it the "Mega-Death" lineup, and let's all sit back and watch while they rain down hell-fire on every hapless opponent that crosses their path.
Andre Iguodala – Cleveland Cavaliers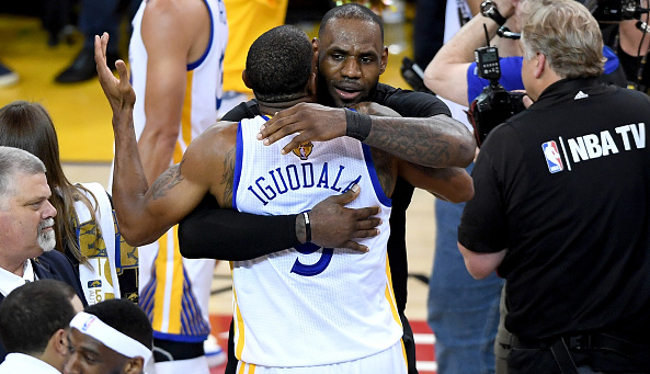 Andre Iguodala has transformed himself into the perfect role player for a team that's won two championships in three years. It's taken a special kind of humility and selflessness to forego an opportunity to be a starter or one of the go-to guys on just about any other team in the league. While Iggy's superstar days might be behind him, he's certainly going to be one of the more sought-after free agents this summer and will command a fairly hefty payday to boot.
Just for entertainment's sake, wouldn't it add an incredible new layer to the Cavs-Warriors rivalry if he jumped ship and went to Cleveland the next season? He's just the type of play-maker LeBron has been endlessly pining after, and defensively, he'd make the perfect foil for Kevin Durant. Plus, he knows all the Warriors' secrets (not that they're so secret anymore, but still). It'd be just the type of weirdness the NBA needs.
George Hill – New York Knicks
All the latest rumors have George Hill potentially returning to San Antonio now that Chris Paul is in Houston. That'd be the prudent thing to do if Hill wants to win, but where's the fun in that? The Knicks finally parted ways with Phil Jackson this week after a disastrous three-year stint of utterly confounding decision-making that brought the franchise to its knees.
But what could possibly be more Knicksian than signing a 31-year-old with a history of injuries to a large, multi-year contract when you're ostensibly trying to build for the future?

Jrue Holiday – Minnesota Timberwolves
The T-Wolves have been trying to move on from Ricky Rubio for years now, and Pelicans point guard Jrue Holiday is the perfect upgrade for their young core, which now includes All-Star guard Jimmy Butler.
Youth and inexperience has been their albatross the past few seasons, but a veteran back-court of Holiday and Butler might be just the ticket to end their long and painful playoff drought that dates all the way back to the Kevin Garnett days.
Otto Porter Jr. – Washington Wizards
Otto Porter Jr. most likely isn't going anywhere, and that's exactly how it should be. He's an unrestricted free agent, so the Wizards can match any offer he gets the summer, and they'd be foolish not to do so immediately.
Porter is on his way to being an elite wing defender, and he was top five in the NBA in three-point shooting percentage (43.4) last season. John Wall and Bradley Beal get all the press in Washington, but Porter is absolutely an integral part of their young core. We want to watch this trio continue to develop the next few years and turn into a real threat in the East.

Serge Ibaka – Denver Nuggets
Once a perennial Defensive Player of the Year candidate, Ibaka's play has been underwhelming the past few seasons. But when he came to Toronto at the trade deadline, he showed intermittent glimmers of his old self. There's a good chance Ibaka re-signs with the Raptors this summer – they want him back, and they want to see what they can accomplish with a full season under their belt together – but the Denver Nuggets could be an interesting locale for him.
Danilo Gallinari is likely gone in free agency, and the team has been trying to move on from Kenneth Faried for years. Slide Ibaka into the four-spot alongside Nikola Jokic, and Denver suddenly has both the spacing they want and another big body who can defend multiple positions. The race for those final playoff spots out West would be much more interesting.
Paul Millsap – Portland Trail Blazers
The Hawks had several opportunities to move Millsap this past season, and now they get to lose him for nothing in free agency. He's been linked to teams like the Nuggets, Celtics, Raptors, and Wizards, but Millsap would be a perfect fit with the Portland Trail Blazers.
He's an understated star, just the way Blazers fans prefer it, and his versatile skill-set fulfills every need for a team looking for a power forward who can stretch the floor and defend multiple positions. Portland will have to find a way to unload the lead-weight contracts of Allen Crabbe, Evan Turner, and probably Meyers Leonard, but Neil Olshey should be willing to do everything in his power to land Millsap.
It might not make them a championship contender, but it'd instantly make the Blazers one of the more dangerous teams in the West.
Blake Griffin – Oklahoma City Thunder
With Chris Paul headed to Houston, it seems increasingly likely that Blake Griffin will seriously consider leaving the Clippers in free agency this summer as well. The Celtics have been said to covet his services, but there's a sleeper team in the mix that recently emerged and could prove an attractive destination for the former All-Star.
Griffin is an Oklahoma City native, and pairing up with Russell Westbrook has its obvious allure. The Thunder, who have traditionally taken a more conservative approach to their offseason transactions, would have to clear significant cap space to make the numbers work, but if Griffin can stay healthy and return to All-Star form, Sam Presti should take a chance and see if it can get his team over the hump.
It won't be Lob City, but Griffin and Westbrook running the fast-break together will bring its own special kind of terror to the rest of the league.
Kyle Lowry – San Antonio Spurs
For the second year in a row, Lowry wilted in the post-season, and folks around Toronto have to be wondering whether their All-Star back-court duo of Lowry and DeMar DeRozan will ever be able to really challenge LeBron and the Cavs. If their post-game comments after getting swept in the conference semifinals were any indication, you have to wonder whether they even believe in themselves.
But with Chris Paul off the market, Lowry is still, by far, the best point guard of this summer's free agent crop. Paul's move to the Rockets also clears way for the San Antonio Spurs, the union of which would arguably be the best possible outcome for both parties. The hope would be that Lowry makes the next leap as a superstar under Coach Pop's tutelage and Tony Parker's veteran mentoring.

Gordon Hayward – Memphis Grizzlies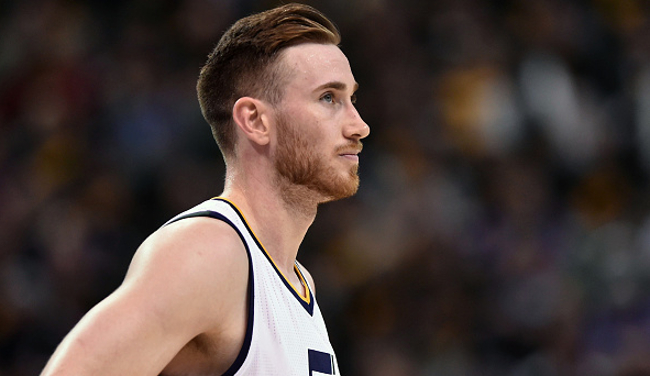 The latest rumors have Hayward linked to both Boston and Miami as possible destinations this summer, but the Jazz can still offer him the most money and the longest contract. South Beach, obviously, is the most attractive locale in terms of its weather and night-life (especially for someone who's lived in Utah his whole career), but the Celtics can offer him the best chance to contend. As long as he's in the West, the Warriors will loom large over every other team vying for a title. Yet it's a similar scenario with the Cavs in the East, especially if Boston isn't able to land Paul George or Blake Griffin.
Before the season even ended, there were whispers that the Grizzlies wanted to make a play for Hayward this summer. Memphis is perpetually a team that feels one or two pieces away from true championship contention. They took the San Antonio Spurs to six games this spring, the same team that had a 25-point lead on the Warriors in Game 1 before Kawhi Leonard got hurt.
Chandler Parsons hasn't panned out due to his injuries, and Hayward fills every one of their needs. He's proven he can thrive in a small market, so if he can look past all the glitz and glamour of his other suitors, Memphis might be the perfect landing spot.