We are nearing the start of free agency for the 2019-20 NBA season, as the moratorium period begins at 6 p.m. ET on Sunday, June 30.
This year's free agency figures to be the craziest and most impactful since 2016 — with teams hoping to avoid some of the pitfalls of that summer — as there are more than 10 teams with max cap space and hopes of bringing in a superstar talent. Not everyone is going to be able to fill their space with the elite talent, but there are plenty of starting caliber players and quality role players that can provide significant depth as teams seek to build out their rosters this summer.
Ranking free agents is a difficult proposition, because every team values something different, even when broken down positionally. One team may value shooting more, while defense or rebounding could be at a premium for another. With that in mind, we took who we believe to be the top 100 free agents for this season and broke them in to various tiers, starting with three tiers of max contract talent then starting caliber players at point guard, wing, and big, and likely bench players in those same three categories.
In the current age of somewhat positionless basketball, the lines between even those three broad distinctions can be blurry, and we fully understand that not every player fits perfectly into these categories. Within each tier, you'll find a rough ranking, but, again, this comes with the understanding that every team values players differently, both in terms of what they do on the court and what they bring to a locker room.
Since most of you will ignore all of this and just jump to the rankings anyway, let's get started at the top with the two most transcendent players available this summer before looking at the rest of the stars and starters on the market this summer.

Franchise-Altering Superstar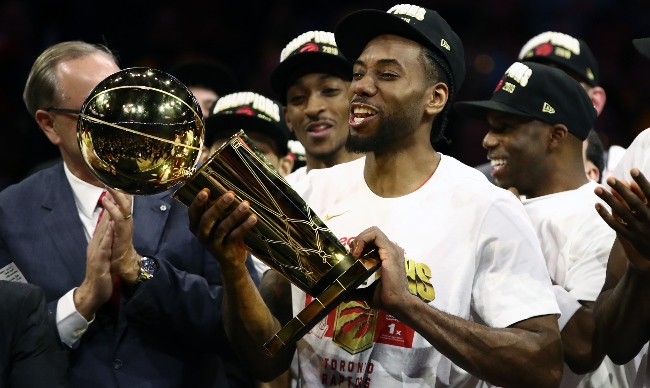 1. Kawhi Leonard: We saw last year just how much the addition of Leonard can change a team's fortunes. Leonard stepped in for an All-Star in DeMar DeRozan and lifted Toronto's ceiling to title winner. Whoever gets Kawhi will feel they are immediately in that conversation as well, whether it be a return to Toronto or a homecoming in Los Angeles.
2. Kevin Durant: The Achilles injury puts an obvious and unfortunate damper on Durant's free agency, but he will get the benefit of the doubt and a full max deal from someone. He too can change a team's championship fortunes and, even if he's never 100 percent the player he was, which was arguably the best in the league, he's still one of the greatest shooters and scorers in the league with a 7-foot frame.

Extremely Good Superstar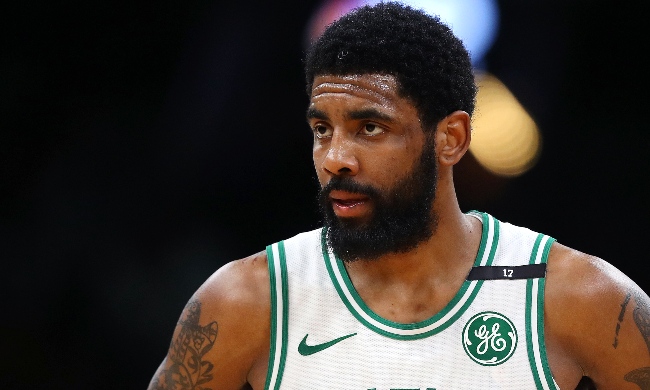 1. Kyrie Irving: I'm not sure Kyrie's stock has been this low since 2015, as his reputation took a hit with how things ended in Boston. His personality is hard to pin down and that overall…weirdness may have some a bit worried, but he is an elite point guard and while we know his mere presence doesn't guarantee contendership, if you can keep him locked in, there are few better in the Association.
2. Jimmy Butler: For all the possible headaches he can bring, Jimmy Butler is an elite two-way player in the NBA and makes the team on the court better. You have to factor in his personality when adding him to your team, because it can become explosive as happened in Minnesota, but he showed in the playoffs with Philadelphia how important he can be to a contender's chances.
3. Kemba Walker: If reports are to be believed, Kemba is headed somewhere other than Charlotte and seeing him on a hopeful contender will be fun. He's always been highly productive and has gotten better and more efficient over the years, all the while playing without much in the way of secondary help with the Hornets. There are some that will argue he belongs above Kyrie on this list, and he might prove that to be the case in a better situation next season.
4. Klay Thompson: Coming off an ACL tear is a brutal blow for Thompson, who is likely returning to Golden State, but he's an all-time great shooter and wildly underrated defender who, possibly to his personal detriment, proved an awful lot in last year's Finals.

Definitely Getting A Max Deal
1. Khris Middleton: It seems like a foregone conclusion Middleton will remain in Milwaukee, where he is the perfect complement to Giannis Antetokounmpo on the wing. Middleton became an All-Star for the first time last year and is one of the league's elite three-point shooters. He's a solid defender and better off the dribble than many expect given his pedigree as a spot-up assassin. If he were to open up his free agency beyond the Bucks, he'd have plenty of teams calling for his services, but most anticipate his time on the market to be brief.
2. Tobias Harris: In the right situation, Harris can flourish, and his agent is working hard in pre-agency, as he's been connected with what feels like a third of the teams in the NBA. Someone will give him the max despite a bit of a lackluster postseason with Philadelphia where he never seemed totally comfortable with his role, and with the right fit, he'll reward that investment.
3. Kristaps Porzingis: Porzingis is the most talented of this bunch and he'll get a five-year max offer from the Mavs, who hold his rights as a restricted free agent. There are plenty of questions about Porzingis, both due to the knee injury that cost him all of the 2018-19 season and the rape allegation against him.

Starting Caliber Point Guards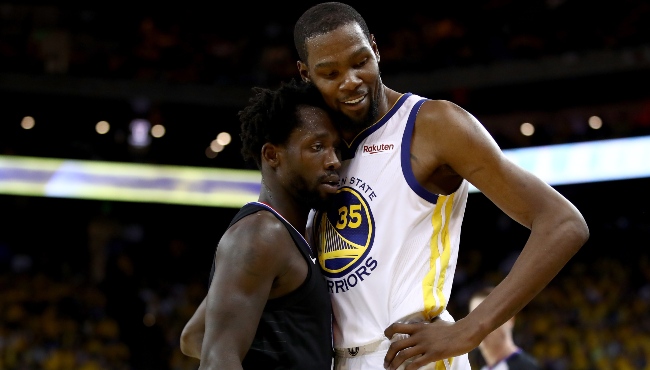 1. D'Angelo Russell: Coming off his first All-Star year and his rookie deal, it's possible Russell gets his full 25 percent max. His status as a restricted free agent may keep him from getting that full amount, but make no mistake, he's going to get a handsome pay day in July as a team hopes he can build off last year's impressive season to become one of the league's top point guards.
2. Malcolm Brogdon: The Bucks would love to keep their RFA point guard, but with Eric Bledsoe locked up on a four-year deal, Milwaukee will have quite the decision to make with a hefty luxury tax bill staring them in the face should Brogdon get a monster deal. He was great in the postseason after returning from a foot injury and is the steady hand many teams would love to have at the point.
3. Patrick Beverley: After a great year with the Clippers, Beverley seems likely to cash in somewhere else while L.A. chases bigger fish. He's still one of the league's best defensive pests at the point guard spot and a homecoming to Chicago is almost too easy of a fit to project.

4. Ricky Rubio: There's a ton of smoke about Rubio to Indiana to be their starter, and while it's not a perfect fit given his difficulties shooting, it makes sense in their quest for a bit younger point guard. Rubio's inconsistencies on offense limit his ceiling, but he still has great vision and is a solid defender.
5. Tomas Satoransky: The wild card of the bunch is Satoransky, who emerged as a starting caliber point guard in Washington by sheer force. His market will be fascinating because while Washington wants him back, they likely can be priced out given their cap situation and John Wall eventually returning to take that starting job back in 2020. Satoransky can shoot it from deep and has great size for the position, making him a potential steal that may belong higher on this list when it's all said and done.
6. Darren Collison: The lowest ceiling in this group belongs to Collison, but he's got a high floor and would be a snug fit on the Lakers should they not ink Russell or Irving to a max-type deal. Collison can knock down spot-up threes and is just a nice, steady hand to have running the ship.
7. Terry Rozier: I'm far from sold as Rozier being a team's starting point guard, but it's hard to see him not finding a home doing exactly that somewhere this summer. There's apparently some interest from the Knicks, because of course, and he's made it clear he wants to start. His stock took a pretty big drop last season after peaking in the 2018 playoffs, as he's never been an efficient scorer, but there will be a team that believes they can bring the best out of him this summer.

Starting Caliber Wings
1. Bojan Bogdanovic: With Oladipo hurt, Bogdanovic was called upon to carry the load offensively on the perimeter for Indiana and did a pretty great job. He proved to be far more than just a shooter and has creativity off the bounce. Indiana should be looking to bring him back, but other teams looking for scoring punch on the wing will come calling.
2. J.J. Redick: Not much has changes for Redick as he's still one of the league's elite shooters and that's always in demand. He stuck around in Philly on a one-year deal last year to have the chance to cash in this summer, and there's little doubt he will have plenty of suitors. He set a new career-high for points per game last year at 18.1 and still hits 40 percent of his threes. Contenders will be lining up to bring him on board.
3. Harrison Barnes: It came as a bit of a surprise that Barnes would opt out of a lucrative player option to enter free agency, but the assumption is a long-term deal is on the way in Sacramento. Barnes fits nicely with Fox and Bagley on the Kings and is back to hitting 40 percent of his threes on easily his highest volume of attempts in a season.
4. Terrence Ross: There's a part of me that's terrified that this was a contract year mirage, but Ross was fantastic last season in Orlando. They could look to keep him, but teams in need of quality shooting on the wing should be looking at him after he hit 38.3 percent of his threes on a ridiculous seven attempts per game. That's much closer to his career average than his dismal 2017-18 percentage and he might be a semi-bargain option.

5. Danny Green: There was a thought that Green was washed when he left San Antonio as the throw-in to make the Kawhi deal work with Toronto, but after a solid season and a lights-out performance in the Finals, he proved he's still a lethal three-point threat and is still one of the best transition defenders on the planet. His market will likely not be far off from Redick, and this entire group at the top should cash in pretty well. He might not be able to give it to you every night, but he showed that he's still capable of providing a huge lift in critical moments.
6. Rudy Gay: As often happens in San Antonio, Gay had a quiet but excellent season for the Spurs. He has retooled his game to be a very capable and, despite his longstanding reputation, efficient shooter from the perimeter and whether he returns to San Antonio or seeks a role on a contender elsewhere, he will help someone out.
7. Kelly Oubre Jr.: After a nice finish to the season in Phoenix, the Suns placed a qualifying offer on Oubre and the expectation is they'll match most offers on the young wing. He is still not as efficient a shooter as you want to see and his struggles from three-point range pose a bit of a fit problem with Devin Booker, but they're banking on upside, as would anyone else sending an offer sheet his way.
8. Trevor Ariza: It was not a good year for Ariza, who had the opposite swap of Phoenix to Washington as Oubre. Still, he's a year removed from being a critical piece on the Rockets team that took the Warriors to seven and on a contender where his role is lessened offensively he figures to still be a useful starting caliber wing. Last year he went for the big money one-year deal, this year I'd expect him to seek out a better fit.

Starting Caliber Bigs
1. Al Horford: Horford is expected to get a $100 million-plus deal from someone — the Mavs are known as an interested party, but not for certain they'll be the highest bidder. Long one of the most underrated players in the league, Horford is just about the ideal fit as a big on most any contender. He's an excellent pick-and-pop shooter, very good rim protector despite his height thanks to a freakish wingspan, and seems like the player that will age gracefully into his mid-30s.
2. Brook Lopez: The Bucks got one of the all-time great value signings last year with Lopez, but that won't happen again. He showed the ability to step outside and rain threes, earning the Splash Mountain moniker, and is still a solid rim protector and great screen setter. Milwaukee's cap sheet is filling up fast with Middleton and Brogdon, so Lopez could be had if someone comes correct with their offer.
3. Nikola Vucevic: The Magic big man earned his first All-Star nod last year and while there's some minor concern that he simply played out of his mind for a season and may regress, he's long been one of the best offensive centers in the game and is a beast on the boards. His defense has improved from awful to passable, which is a huge step forward and is part of what makes him as valuable as he is on the market. Still, make no mistake, he'll be signed by a team that wants his capabilities as a scorer first.
4. Dewayne Dedmon: The focus of most that watched the Hawks last year was on their young trio of Trae Young, John Collins, and Kevin Huerter, all of whom showed significant promise. However, Dedmon was arguably the most consistent player on the team all season, particularly when factoring in defense, as he's emerged out of nowhere as an excellent shooter in Atlanta (hitting over 38 percent of his threes on 3.4 attempts per game last season) and remains a capable defender and rim protector. Atlanta wants him back and may pay him enough to stick around, but plenty of contenders should try to steal him away.
5. Julius Randle: Randle was excellent in New Orleans, averaging over 21 points and 8 rebounds per game, doing so efficiently and with his best three-point shooting season of his career by far. For teams looking to upgrade the scoring from their frontcourt, there won't be too many options better than Randle. Defense remains an issue, but he's strong on the boards and can score with the best of them.
6. Kevon Looney: Looney made himself some serious money in the playoffs this season, putting his talents and toughness on display. He might end up being one of the most underrated signings this summer if he can channel the quality of play he showed for the Warriors this past postseason into consistent production throughout his next deal. He's not a great offensive player, but can be a solid rim-runner in pick-and-roll and his defense is terrific.
7. Al-Farouq Aminu: While not a guy whose stats jump off the page at you, Aminu is a rock solid starting forward who gives you a bit of floor spacing on offense while being a tenacious rebounder and defender. That two-way ability is quite valuable in Portland and would be for most any contender.
8. Ed Davis: Davis didn't start much last year and he might not start much on his next squad, but I believe he's more than capable of doing so. He doesn't score much but is efficient, and he's an absolute monster on the glass. Defensively, he's a good rim protector and, like Aminu, is the type of player playoff teams love to have on their roster.
9. Marcus Morris: After back-to-back excellent seasons in Boston, Marcus Morris will be a coveted free agent in the tier of starting caliber players. He's become a good three-point shooter, even if still a bit streaky, and despite a reputation as a bit of a chaotic player he was, however improbably, one of the stabilizing forces for the Celtics last season. He could start or be a super-sub, but either way, he'll likely be looking for a big role on his next club.
10. Nikola Mirotic: Mirotic had his moments in Milwaukee where he was superb, but he's still a very streaky shooter. He forces teams to defend to the three-point line and has improved his efficiency from deep in recent years, but not quite as much as you'd like from someone who is so dependent on the three-ball for their offensive production.
11. JaMychal Green: Another guy that didn't start much last year but proved he can as a starter in the playoffs for the Clippers. Green has put together back-to-back very productive seasons in Memphis and most recently L.A., and stepped out to hit 40 percent of his threes this season on 2.7 attempts. There's value in a guy with positional versatility at the four and five, and who can space the floor offensively.

12. Thaddeus Young: The type of veteran you love to have, Young is consistent, even if not spectacular, and has long been a strong defender at the four. He's quick enough to step out on stretchier bigs and wings that spend their time on the perimeter, but strong enough and long enough to battle inside. He probably won't get a massive payday, but someone smart will add him to their roster.
13. DeAndre Jordan: He's not the defensive presence he once was, but when engaged, he can still be a formidable rim protector. He's not quite as effective offensively as he used to be, either, but is still very efficient. He does still gobble up rebounds with the best of them and his name has popped up a number of times this summer due to his friendship with Kevin Durant. All of that makes for a fairly attractive player, and while he's not who he was when the Clippers and Mavs literally fought over him, he'll have plenty of offers this summer.
14. Jonas Valanciunas: After being traded from Toronto to Memphis, Valanciunas put up monster numbers and decided to bet on himself in free agency by declining his player option. He certainly made the most of his opportunity with the Grizzlies, but while a talented offensive big man on the block and a strong rebounder, he's not the type of big man you typically see starting on teams that go deep into the postseason these days. He's not able to really step outside as a three-point threat and is a bit of a plodding big man that can get run off the floor against pacier teams. There's a fit for him somewhere, but he may have overestimated his market.
15. Willie Cauley-Stein: Like many on the Kings, this was Cauley-Stein's best season as a pro and it came at the best time. Someone will look at his combination of athleticism and improved production/efficiency last season and buy in. He needs to improve as a defender and isn't the most dynamic offensive player, but there's plenty there to be intrigued by.
16. Markieff Morris: Markieff had the opposite season from his twin brother. After a pair of great years in Washington he struggled mightily with the Wizards and Thunder and, as such, his stock takes a major hit. He shot the ball poorly and seemed to not enjoy the role he had in OKC, which was mostly coming off the bench. He may be the type of player that needs to start to feel the rhythm of the game, and finding a team willing to give him that role or at least an expanded bench role, should be his focus this summer. If he finds that and can return to his 2016-18 form, he could be a valuable signing.
17. Enes Kanter: Kanter made himself some money in the playoffs with the Blazers. He was much sturdier defensively than anyone anticipated when thrust into the starting lineup after Jusuf Nurkic's injury and, while I still think he's best served coming off the bench, proved that if needed he can be a starting five. There are still defensive question marks about Kanter, but the effort is there now and he's always been a very good scorer and rebounder.
18. DeMarcus Cousins: Given everything he went through a year ago, DeMarcus Cousins' proved he can still be a useful center and help a championship contender. Now, for the very top teams, he's no longer a starter (or, at least, a starter you want to lean on for big minutes), but there could be someone, like the Knicks, that gives him that opportunity this season. Hopefully a full offseason where he can workout can bring him even closer to the player he was pre-Achilles, but for now the fringe starter/bench big role seems to be where he's at. He lost a lot of his lift, which is the biggest thing he needs to figure out how to get back, but can still be an effective offensive player.
Part 2 will look into the many reserve options teams will have as they seek depth and contributions from deeper in their rotations.