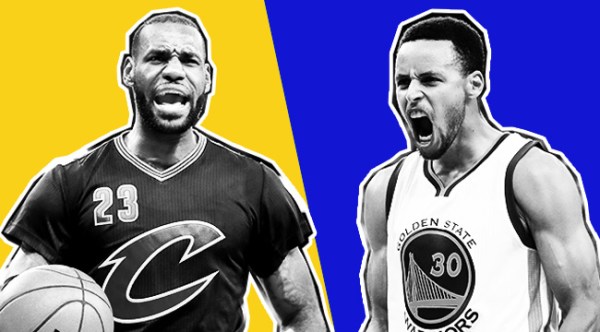 The recently concluded NBA Finals were a microcosm of the culture clash at the top of the NBA. LeBron James has been the sport's signature star, arguably the most famous athlete in America, for years now, and his return to bring Cleveland a title was the culmination of a long-building storyline. But Steph Curry and the Warriors' meteoric rise captured the imagination of NBA fans, and he's the one with the two most recent MVP trophies.
LeBron's defeat of Curry in the Finals was a message that he's not quite the old guard ready to pass the torch to the young guns, but 73-9 still happened. Both are called stars for a reason — because their teams orbit around them. So who would you put at the center of your solar system?

LeBron James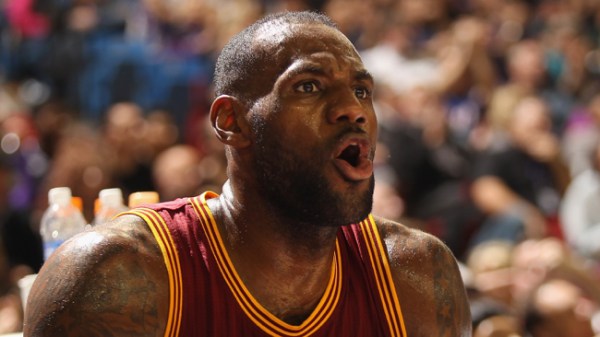 Steph Curry just won his second consecutive MVP award by unanimous vote, and he absolutely deserved it, despite the outcome of the NBA Finals. After winning the championship last year, he led his Warriors to the all-time win/loss record of 73-9 this season, and in the process, seized the crown as the greatest shooter of all time. Curry did things this past season that were absolutely mindboggling. He was must-see TV, whether he was embarrassing defenders with ankle-breaking moves, whipping no-look assists, or launching 40-footers like they were layups.
All the while, LeBron James looked on, seething. There was suddenly a lot of chatter about Curry, not LeBron, being the best basketball player on the planet. Everyone was brushing him to the side as a second-straight Warriors title seemed all but inevitable. And then the Finals happened, and LeBron reminded everyone what the best basketball player on the planet really looks like. He led the way in every major category: points, rebounds, assists, steals, and blocks. It was a Finals performance for the ages.
And even at age 31, you better believe I'd still choose LeBron James right to start a franchise with over Curry. LeBron makes you an instant contender. Have you looked at the roster some of the teams he's dragged to the Finals in the past, including last year's team that didn't feature Kevin Love and Kyrie Irving, which still managed to take the Warriors to six games? I defy you to name another player who could make that happen, let alone Curry. LeBron has shown absolutely no signs of letting up, no signs that he's lost a step athletically. The only concern has been his deteriorating jump shot, and he even had that falling when it mattered most. So, yeah.

Steph Curry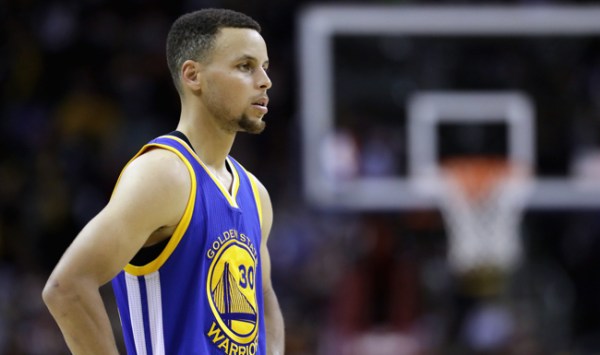 In answering this question, it's important to remember just how limited Curry was by a knee injury during the NBA Finals. Anyone who watched the two-time MVP labor through seven games absent his trademark wiggle knows that, and reporters who had access to the Warriors' locker room do, too.
Curry, basically, is a much, much better player than his performance against the Cavaliers suggested. Cleveland wasn't the first team to switch screens on and off the ball and slot a fleet-footed forward onto Draymond Green. The champions deserve immense credit for their yeoman's work defensively, but it's totally fine to admit that Curry was at least one step slow, too.
But he won't be going forward. Curry has no history of knee injuries and is three years younger and has far less wear and tear on his body than LeBron James. If either of these megastars is due a minor decline over the next several years, it's LeBron who seems the more likely candidate – and not just because of age and experience, either.
Curry's game will age like a fine wine. Father Time doesn't come for shooting and passing talent, and the Warriors superstar has more of it than any player in the world. James, on the other hand, still relies on his unparalleled combination of size and athleticism to reign supreme over the league.

LeBron could thrive in any era, but the game is clearly trending in Curry's direction – and he has both the on-court accomplishments and worldwide fanfare to show for it. Is he a better player than James? Maybe, maybe not. But Curry could single-handedly lift catapult a franchise to global notoriety and championship contention the way not even (31-year-old) LeBron could.