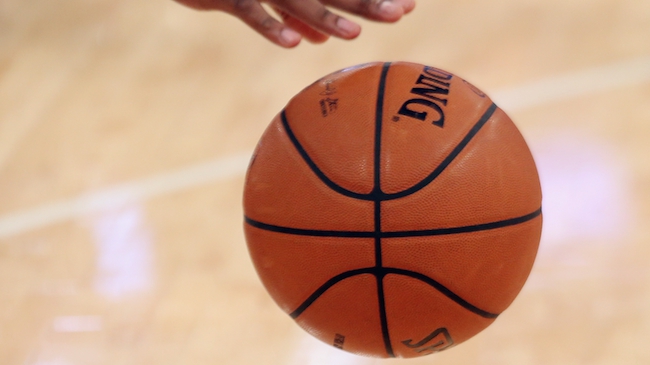 There's so much to be excited about as the 2016-17 season rapidly approaches. A 73-win team has the chance to be even better; the league's best player will continue on a quest to cement himself as the greatest player ever; the retirement of several fortysomething legends has finally allowed for a handful of teams to embrace youth and change; Joel Embiid is poised to play his first official basketball game in well over two years.
Oh, and this is the NBA, a professional sports league in which the world's most gifted athletes play its greatest game on the grandest scale. The season tips off on October 25 — that's just over two weeks away. It's almost here. But gleeful anticipation for what promises to be another banner campaign has obscured a harsh reality: The possibility of another work stoppage after the Larry O'Brien trophy is hoisted once again come June.
Both the NBA and the players' association have an opt-out clause in the collective bargaining agreement that expires on December 15. Long-held conventional wisdom said both sides would prefer to renegotiate terms of the current deal, allowing for the possibility of another work stoppage just six years after the league's most recent lockout.
According to The Vertical's Adrian Wojnarowski, though, recent momentum suggests a new CBA could be ratified well before that mid-December deadline.
The NBA and National Basketball Players Association have made significant progress toward a new Collective Bargaining Agreement, and there is strong optimism among officials on both sides that a deal could be finalized in the next several weeks, league sources told The Vertical.
Sources stressed to The Vertical that mutual cooperation between commissioner Adam Silver and NBPA executive director Michele Roberts has been the driving force behind the talks reaching a harmonious end. And why not? Forbes reported last January that the NBA generated $5.2 billion in 2014-15 and that the average franchise is now worth $1.25 billion, a 13 percent increase over 2015.
The Vertical also notes that a pair of changes are expected to be included in the new CBA: significantly raised rookie contract scales and "two-way contracts" between the NBA and D-League that will make league hopefuls union members.
So much for worrying about another work stoppage, then. Basketball will be here very soon, and it seems increasingly likely to continue uninterrupted for many years to follow. Phew.