(These logos are the work of David Rappoccio. You can find him on Twitter at @drawplaydave.)
Superheroes are all the flavor now. It's another big year for the Marvel Cinematic Universe, which only seems to be getting bigger. And there doesn't seem to be any sign of moviegoers getting sick of superhero movies at the box office.
The same could be said for sports fans when it comes to basketball. Which is why we're throwing them together here. The NBA is full of superhuman players like LeBron James and Giannis Antetokounmpo who seem larger than life. It's these superhuman hoops stars who will decide which All-Stars play together at the upcoming NBA All-Star Game in Charlotte.
With that in mind, this list reimagines NBA logos as some of the biggest superheroes out there. But it's entirely superheroes, not villains, even if a few of them trend to the "darker" side of things. No Thanos or Magnetos here. I'd like to say there was a big connection between which hero was chosen for which team, but there wasn't. Some of them are obvious, some not so much. The reasoning will be explained as we go.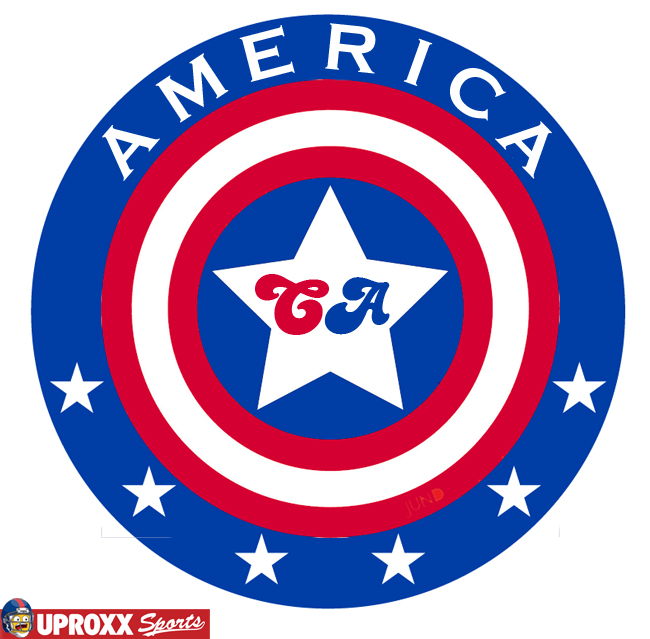 76ers – Captain America
Philadelphia is one of the most important historic cities in the country. Also, the colors are just like Cap so this was an obvious fit.
Trail Blazers – Deadpool
Deadpool was dying and pretty much given up for death, but then he wouldn't go away and is actually really fun to watch. Sounds like Damian Lillard and the Blazers to me.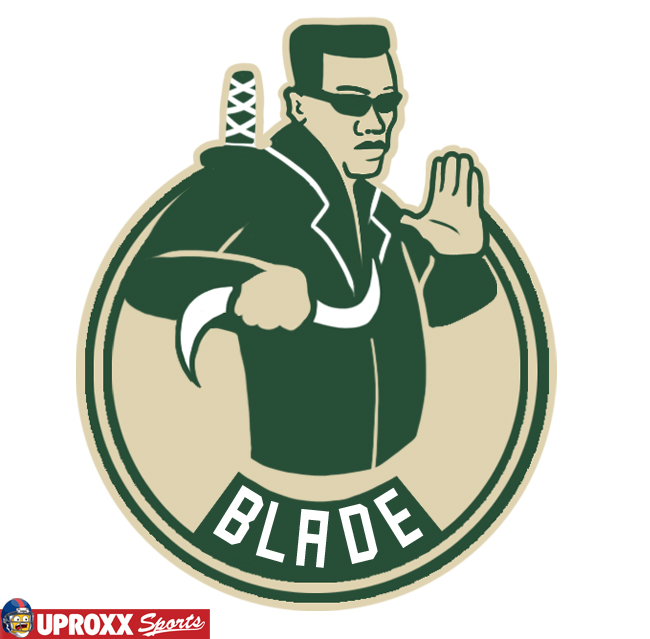 Bucks – Blade
They both start with B. Come at me.
Bulls – Hellboy
Hellboy might be a little bit of a niche choice for one of the most well-known basketball franchises, but that's why Hellboy is so cool. He's the only non-Marvel non-DC one on this list, which makes him special. Plus he's red and sort of has horns and looks like a bull.
Cavs – Daredevil
Daredevil is a blind lawyer torn between two different lives. Kind of like LeBron — who has now joined and left this franchise behind twice, a basketball player torn between being loyal to Cleveland and a larger legacy.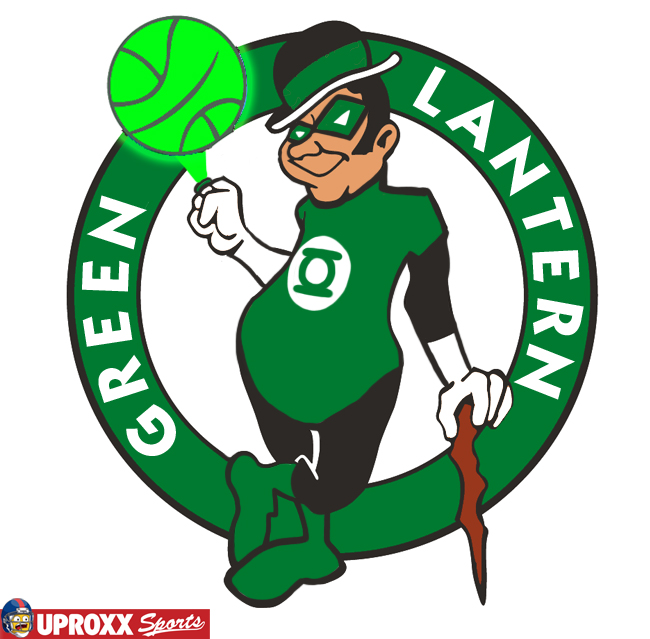 Celtics – Green Lantern
The color Green. And rings!
Clippers – Cyclops
Every time Montrezl Harrell attempts a free throw it reminds me of the disasters that happen when Cyclops gets his visor knocked off and things start to explode.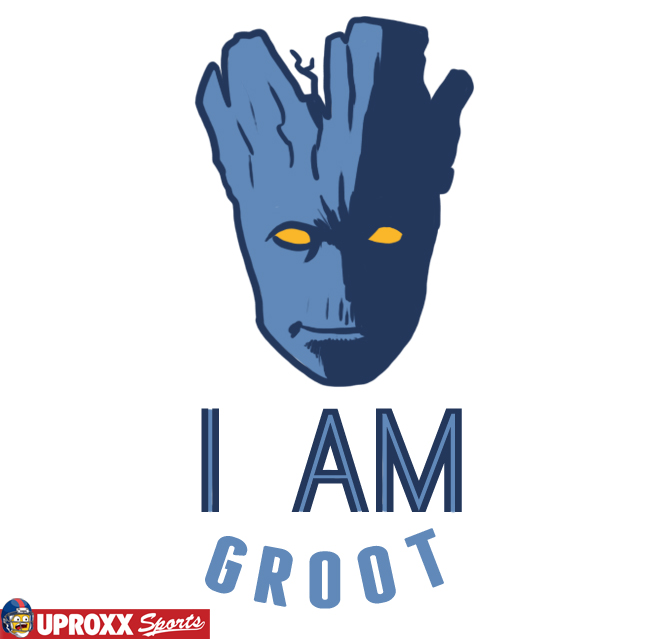 Grizzlies – Groot
I am Groot.
Hawks – Hawkeye
Sometimes things just line up the way they should.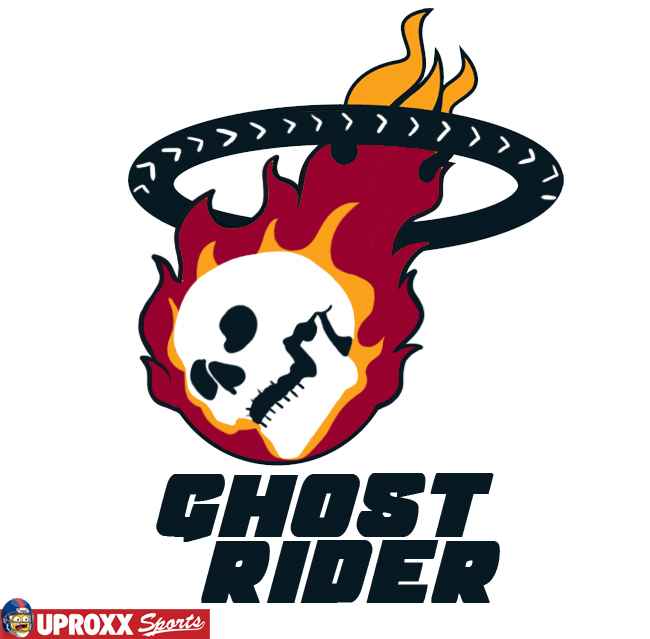 Miami – Ghost Rider
Miami is HOT HOT HOT and so is Ghost Rider.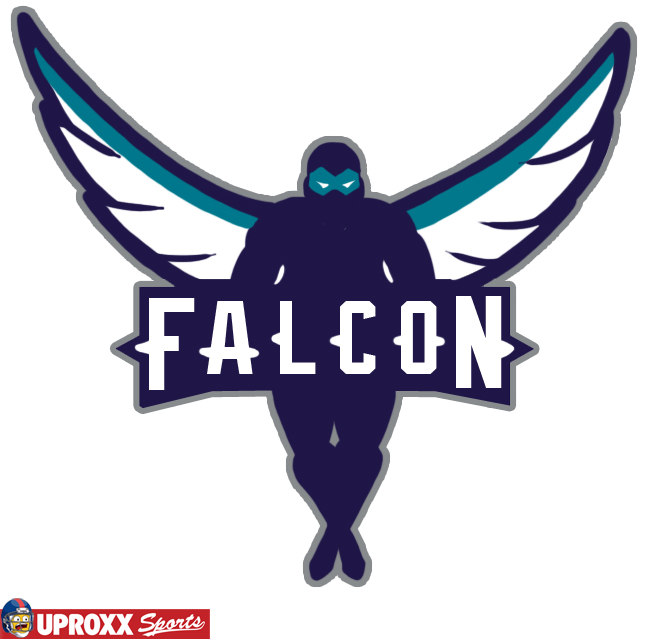 Hornets – Falcon
Maybe Falcon would work better as the Hawks, because they are both birds of prey. But no, a hawk would be insulted at being called a falcon (trust me I have many hawk friends), so that's out of the question. But Falcon has cool wings and so does the Hornets logo. Close enough, rack 'em.
Jazz – Jessica Jones
Jessica Jones is a good show, but pretty much every other scene has her drinking more and more booze. Kind of like how the Jazz fans have to deal with their choice of fandom. Maybe Donovan Mitchell can change that?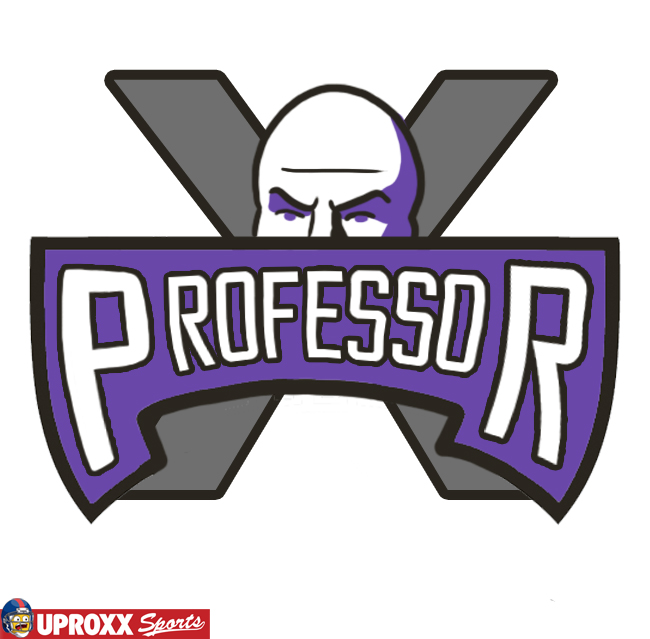 Kings – Professor X
Xavier is sort of, kind of the king of the X-Men. Whatever, go with it.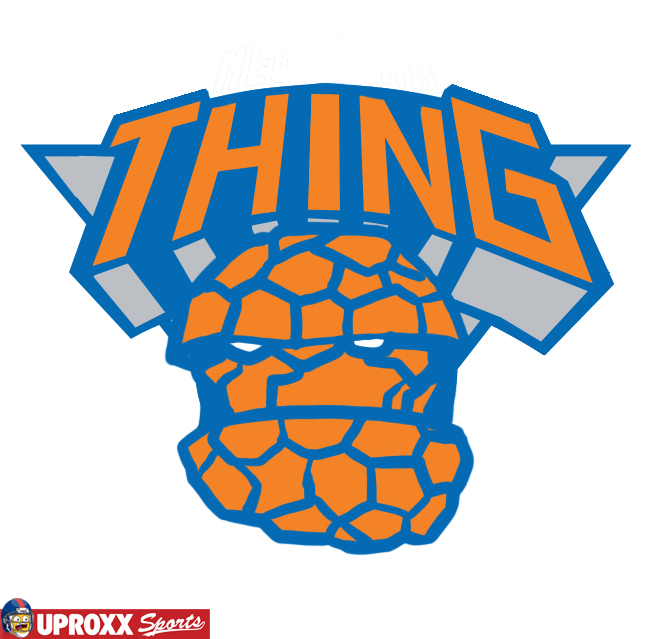 Knicks – Thing
The colors fit perfectly come on.
Lakers – Aquaman
Aquaman hasn't been relevant in a while, but 2018 saw the release of an Aquaman film to the D.C. Universe. And, would you look at that, that's when LeBron James joined the team. What timing.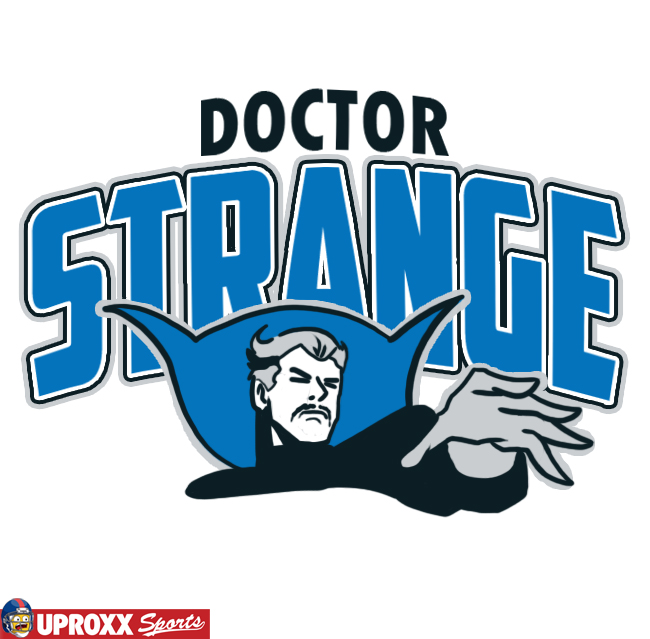 Magic – Dr. Strange
A superhero based around magic is probably a good fit for the Magic, wouldn't you say?
Mavericks – Silver Surfer
The Silver Surfer is a big pawn for a giant planet-eating tyrant with no regard for anyone's opinions. Cough cough Mark Cuban.
Nets – Black Widow
Honestly, there wasn't much reasoning behind this choice outside the colors.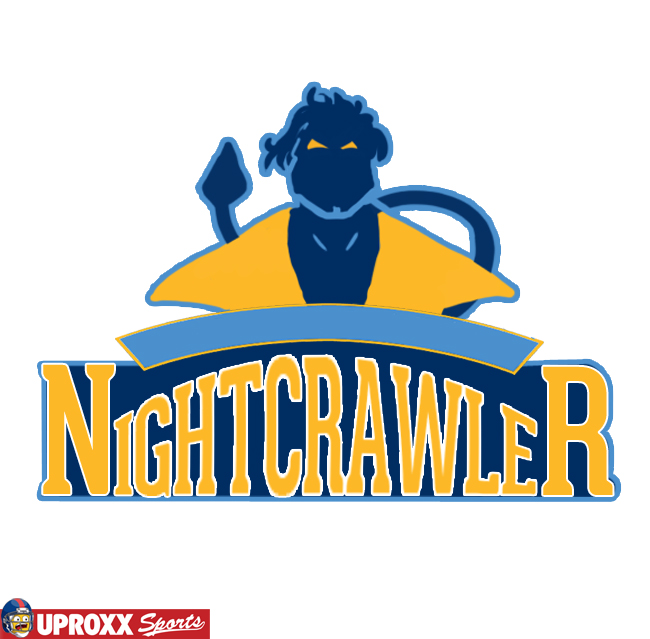 Nuggets – Nightcrawler
Same with this one. Colors and the letter N are the only meaningful connection. But hey, it looks cool.
Pacers – Punisher
YEAH I CHANGED THE COLORS SO SUE ME. IT LOOKED SILLY IN BLUE AND YELLOW.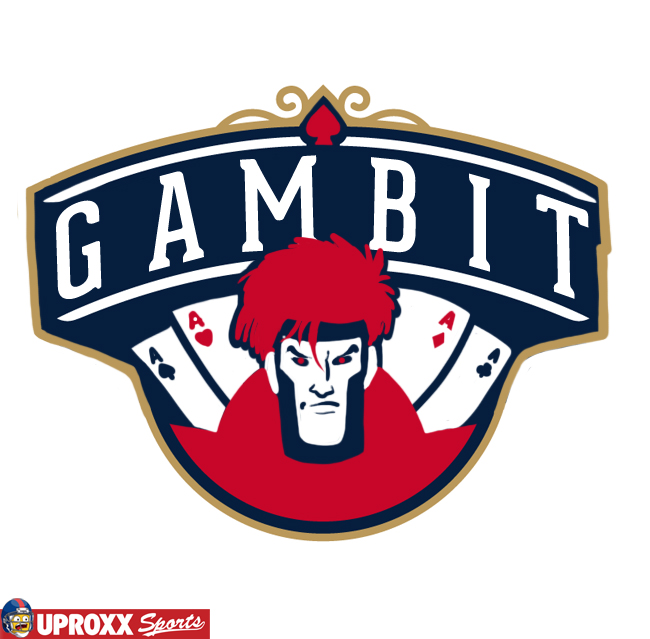 Pelicans – Gambit
Gambit is from New Orleans, so there you have it.
Pistons – Iron Man
DETROIT. INDUSTRY AND MACHINERY.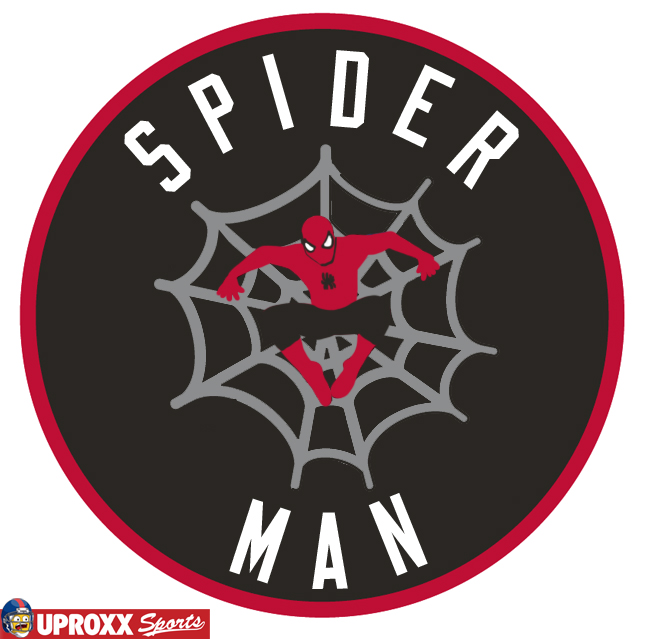 Raptors – Spiderman
Spidey had to be on this list somewhere and nobody really fit the Raptors so yeah whatever, go get 'em, Spidey.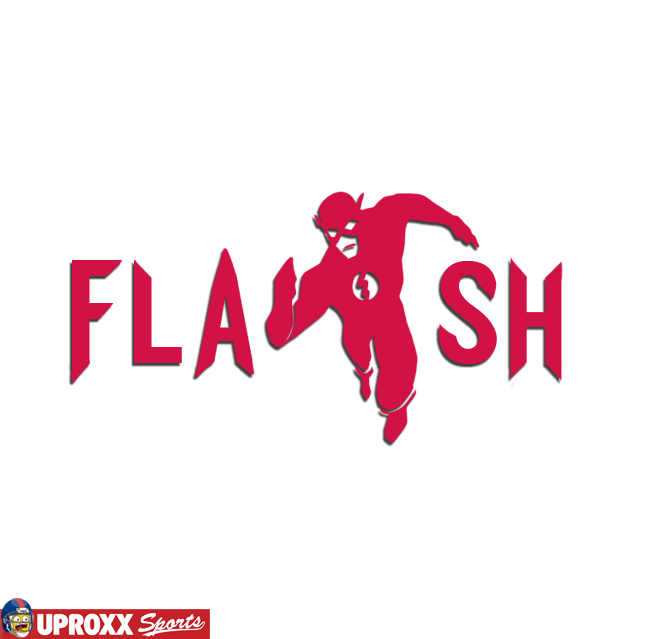 Rockets – Flash
ROCKETS MOVE VERY QUICKLY. Also the color red.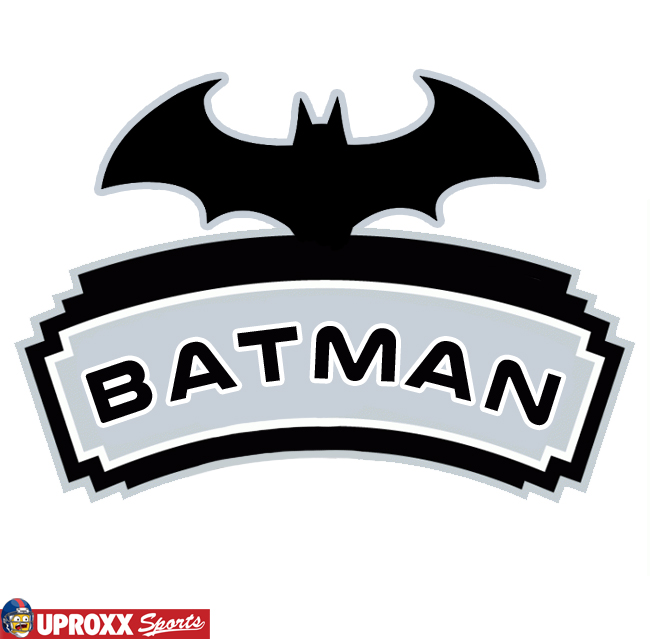 Spurs – Batman
For this Superman v Batman thing, I decided to pick the two best teams to represent Superman and Batman. So the Spurs are Batman.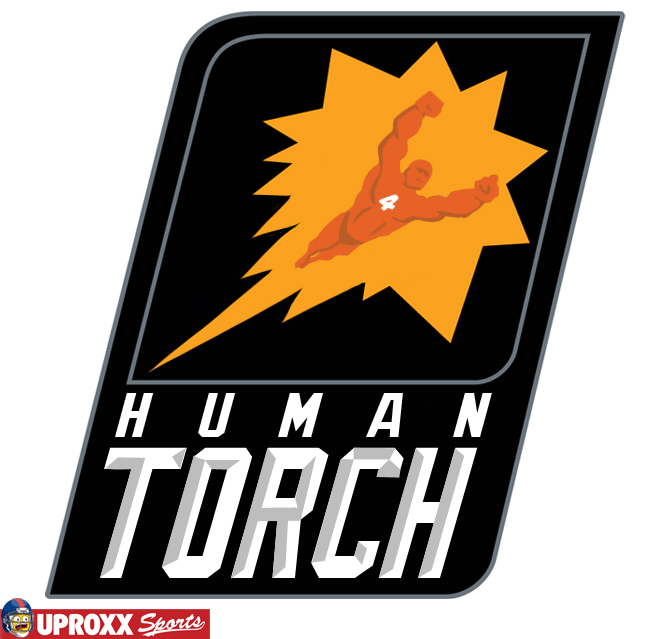 Suns – Human Torch
I just really wanted to draw this logo. Also fire and all that. You could swap Human Torch for the Miami logo and put Ghost Rider here, and I wouldn't hate you for it.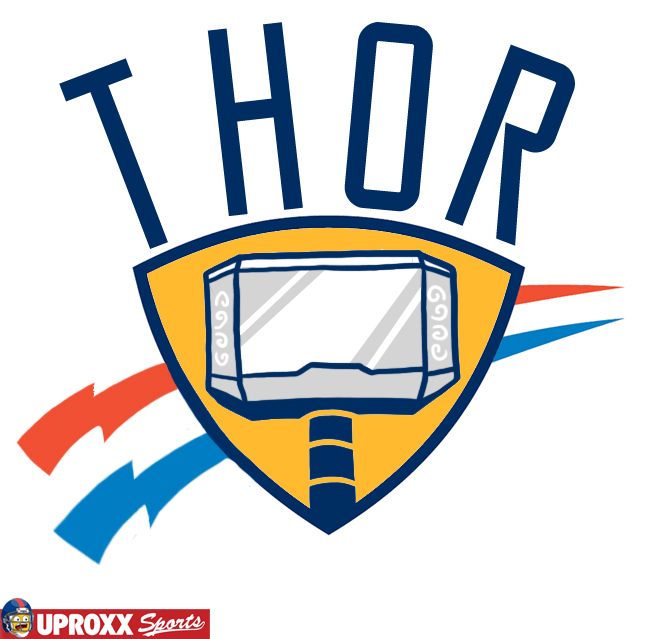 Thunder – Thor
Thor is the god of thunder.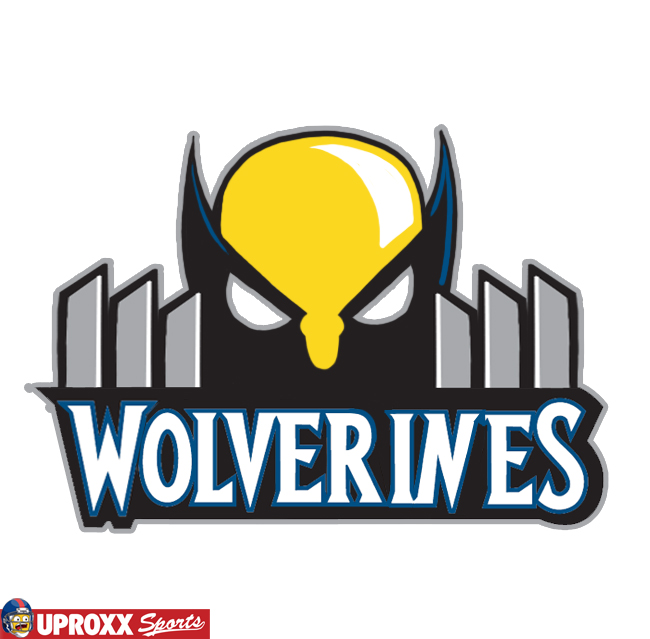 Timberwolves – Wolverine
Wolves, man.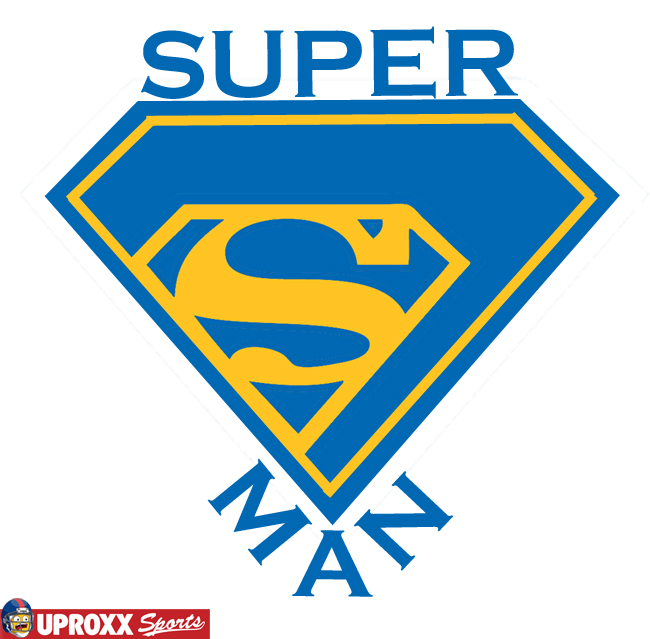 Warriors – Superman
Superman is so head and shoulders above everyone else as a hero, to the point where he is kind of boring. Steph Curry is such an astounding scoring force that he's turned the obscene into the routine and half of his threes aren't even impressive anymore. We can argue all day about who could beat Superman, but let's be real — nobody would actually beat Superman. Superman is a god who looks down on our pitiful human lives and considers us so pathetic that he has to save us.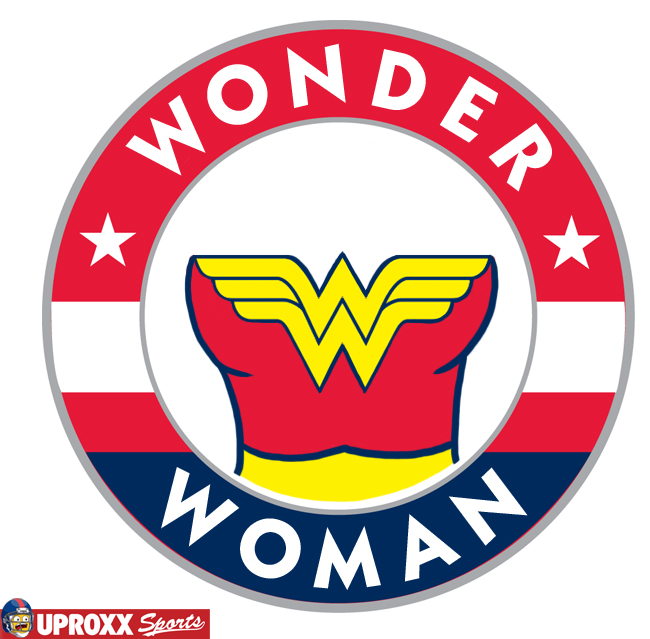 Wizards – Wonder Woman
All of the W's.