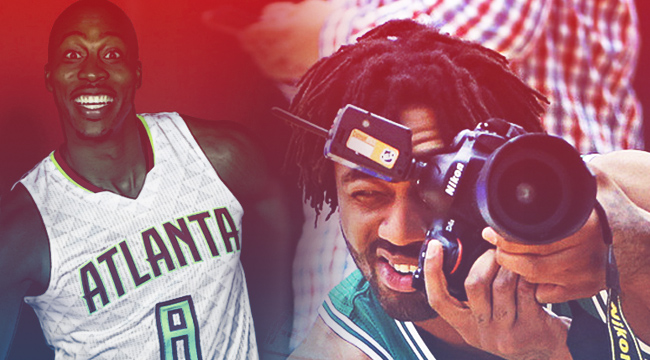 Media Day is by and large a goofy PR exercise equal parts boundless optimism and foreshadowing of three-team trades in the not so distant future. But what you can expect without fail are endless photos of NBA basketball players all pretty much doing the same thing. There are only so many poses NBA players are allowed to utilize during Media Day. There is the "hold your arms far apart and pretend you are a pterodactyl" and the "palm the ball and look tough or sad," and "try to crush the basketball for some reason" and "barely pretend to dribble" and a few other variations. We've seen them all before and we'll see them all again. Sometimes, you glimpse a preview of personality or humanity behind the veneer of rote professionalism. Sometimes, we are all witnesses to the quiet, accidental beauty of Media Day.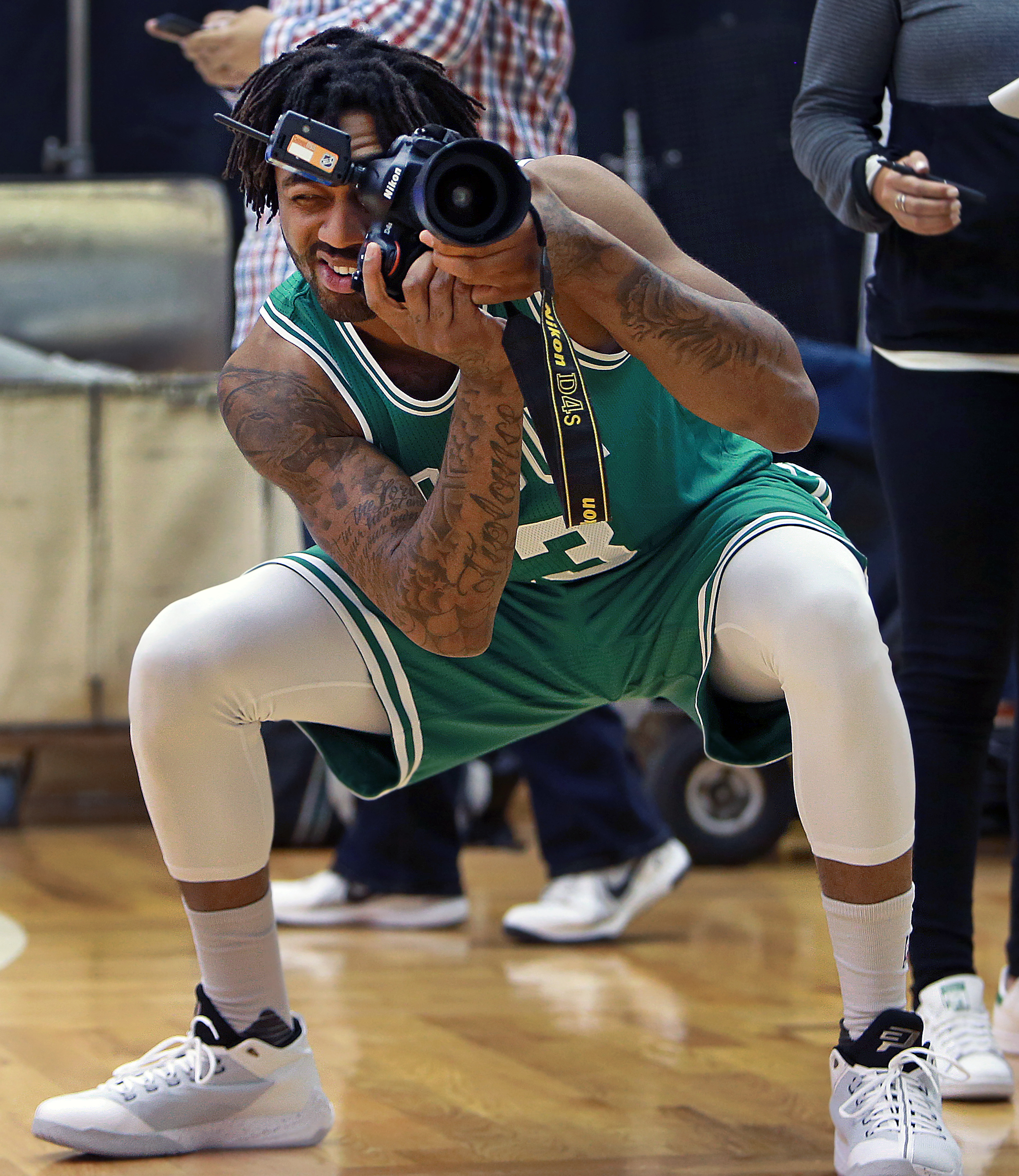 Is this a picture of James Young being a goofball and having fun or is it something more? Is it, in fact, a statement about the media's own inability to ever truly be impartial observers, or rather, their own failure to control the narrative? We may never know.
Yes, this is the most boring pose an athlete could ever subject us to, but admire the chaos and insanity that is Mo Speights in a Clippers uniform. By the trade deadline he'll have made Blake Griffin obsolete.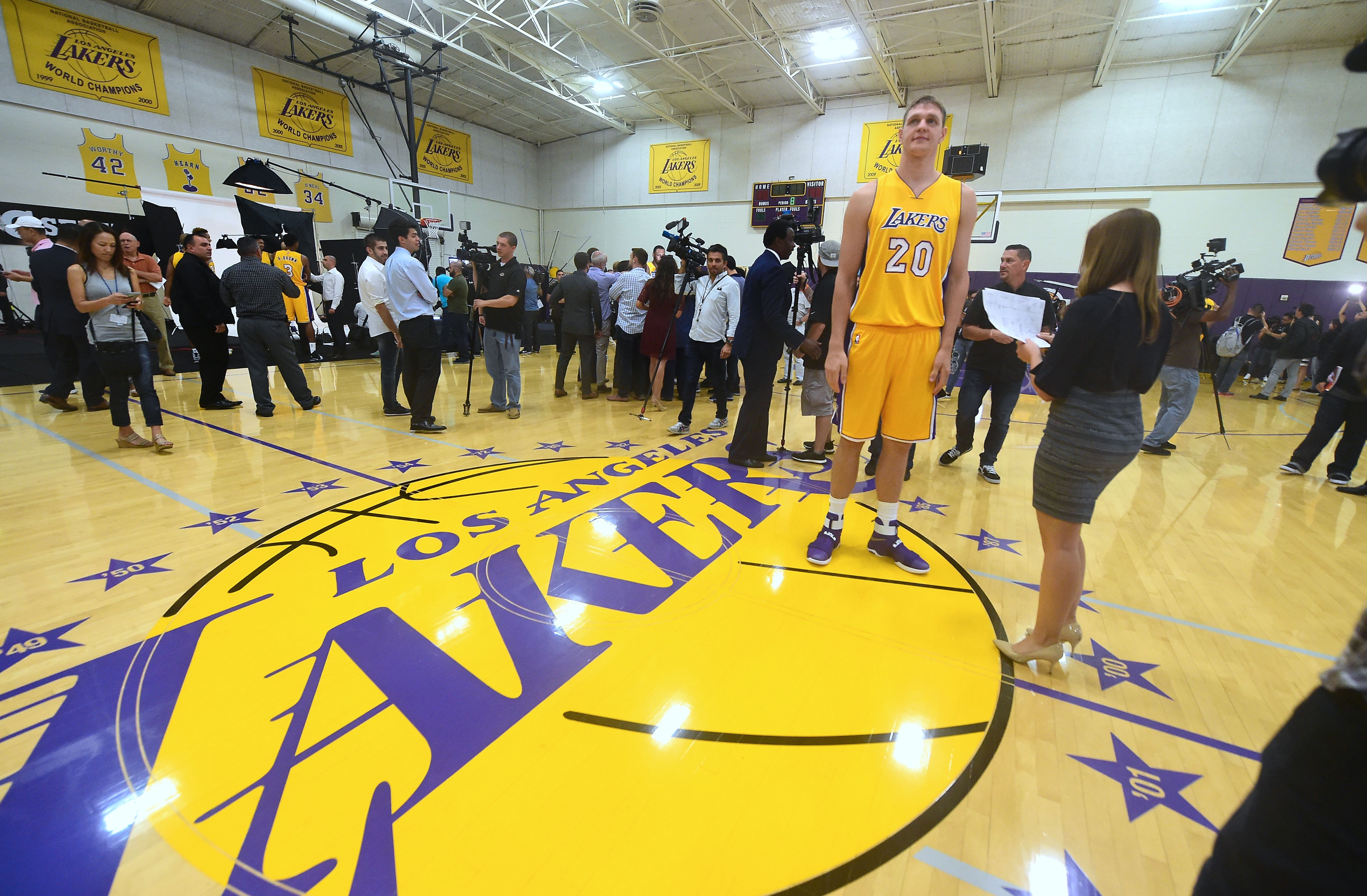 Timofey Mozgov is surrounded on all sides by fellow humans, and yet he is alone. As a Russian, he comes from a great tradition of doomed literary figures and this photograph perfectly encapsulates the loneliness of the middle-distance runner, the never-ending torment of a humble giant who accidentally stole 64 million dollars.
The photographer reportedly said "Dwight, how handsome do you think James Harden is, on a scale of 1 to 10?"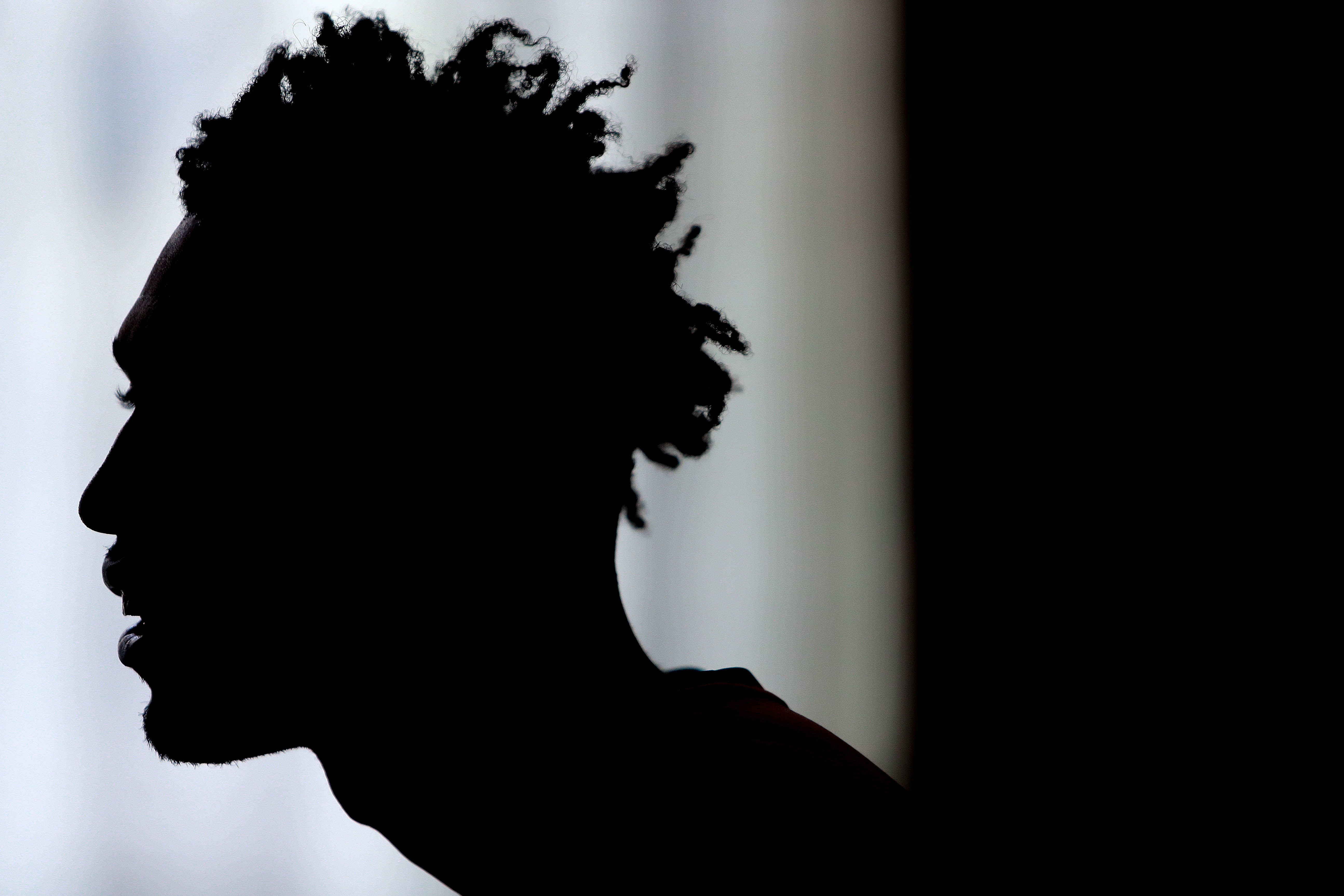 This is Courtney Lee making a statement. This picture is EVERYTHING.
After all these years, Udonis Haslem is still finding things to smile about.
Brand spanking new Chicago Bulls point guard Rajon Rondo lives up to his early 20th century vagabond magician name and attempts to make himself disappear. Yes, he failed, but sometimes seeing a man put a basketball in front of his face on Media Day is all we need to remember life is going to be okay.
Tony Allen is undergoing surgery to have basketball grafted onto his feet. That's the Grit'N'Grind spirit. Never say die and never say don't have basketball feet.
Annnd we're back. Good morning, @JasonSmith014! pic.twitter.com/qIYWxzITri

— Washington Wizards (@WashWizards) September 21, 2016
Jason Smith captioned this one himself.
Check out this amazing shot of Dave Joeger in the physical manifestation of the never ending Sisyphean plight that is the Sacramento Kings. Brave.
Sixers rookie Timothy Luwawu-Cabbarot may be "trusting the process" a little too much, but you can't deny that if the Sixers had just kicked the ball on every possession last season their record would be more or less the same. There's comfort to be taken in that.
No one has ever looked better than DeMarre Carroll does right here. Not even anyone.
The most important thing about Greivis Vasquez is that he came to Media Day with a fresh coat of Lubriderm on his new tattoo. We need more of that in this country. American enemies love chafing.
You don't see Devin Booker resting on his laurels after Drake wore his jersey. No, he still has the guts to pretend to do push-ups in the middle of a photo-shoot. Most Improved Player candidate
Pierre the Pelican is always hungry. It's vital we remember this.
Paul Pierce is set to retire soon but that won't stop him and his little friend JJ from sitting on big chairs like a couple of babies.
When NBA players are tired of having their pictures taken they often snap and attempt to destroy the photographer. Little known fact, but still very important.
There's nothing extraordinary about this picture, except for those soulful eyes, which prove romance is not dead. There's so little time to remember that during the season, so it's good to get it out of the way.

He's the real MV—nevermind.
And most importantly of all, the NBA is a what-have-you-done-for-me-lately league. Here is a re-creation of a man literally about to be dragged away and sacrificed to the basketball Gods, but saved at the last minute by a timely Kyrie Irving dagger.