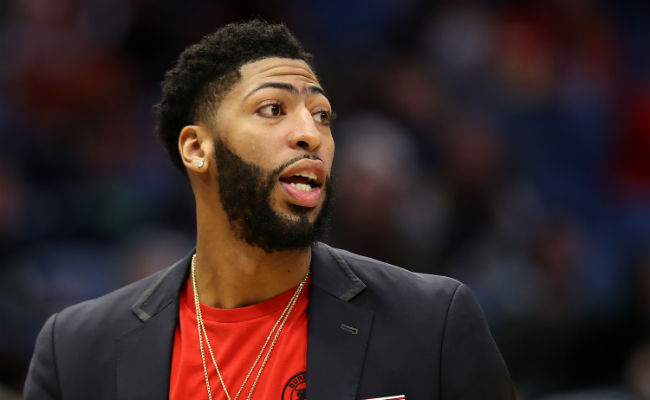 Anthony Davis is on the trading block for the New Orleans Pelicans in a situation that is all his own making. Davis and his representation informed the Pelicans over the weekend that he would not sign a supermax extension with the franchise, essentially requesting a trade to a team that's a "contender" with a year left on his current contract.
The news has let loose a flurry of speculation about Davis' future, both from which teams will want to trade for him to which franchises he would prefer to play for. The Pelicans revealed that Davis had, indeed, asked for a trade over the weekend and publicly asked the NBA to make sure no one would tamper with the process.
That release was quickly followed up by a number of reports that indicated the NBA is, indeed, investigating why Davis' request for a trade was made public.
https://twitter.com/TheSteinLine/status/1090019938759258112
As ESPN's Adrian Wojnarowski reported, this might not be about collusion or tampering as much as it could be a fineable offense for Davis, as only he and his representation would know about his trade request outside of the Pelicans organization.
It's worth noting that it's been a while since a fine of this nature has come down, but it features a similar situation in which an agent made public, on record comments to reporters about a player under contract's desire to be dealt.
There's not much that's known about what will happen with Davis, from where he's headed next to whether he will even see a fine here. While this seems to be focused on Davis and Rich Paul, the Pelicans' message about tampering seemed to point a finger at the Lakers. We'll find out soon enough what conclusion the league comes to, but barring this taking away a significant asset from L.A., if it were to implicate them they'll happily fork over any fine money if they still get Davis in the end.