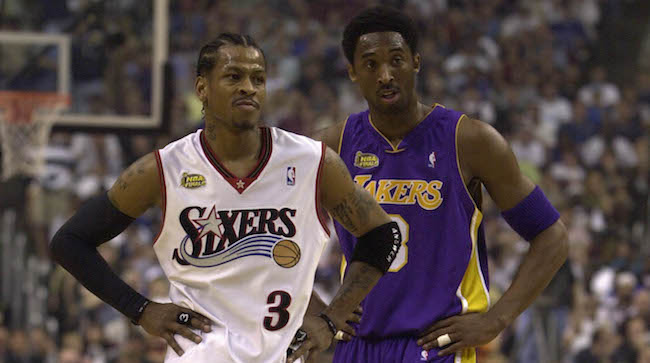 Every once in a while, an NBA player has a hairdo that can be viewed as iconic. Allen Iverson's cornrows were part of his legend, especially when he blew them out for the cover of SLAM Magazine. Dennis Rodman would dye his hair all the time, oftentimes making his hair as colorful as his personality. Even Michael Jordan managed to make shaving your head bald cool.
But Tyson Beck, a digital artist and graphic designer for the NBA, had a question: What would it look like if we took some of the greatest basketball players of all time and gave them some insane hair styles? The best example is this tweet, which put LaMelo Ball's hair on Yao Ming.
That's really weird, right? I don't know if it's because of the hairdo or the person, but this concept is as bizarre as it is fascinating. Here are a few other examples — the Kobe Bryant and Dirk Nowitzki ones stand out in these tweets.
This one paints Richard Hamilton, Manu Ginobili, and Brian Scalabrine in very different lights.
And now, for the one that will keep you up at night: Larry Bird with, uh, I'll just let the picture do all the talking.

Definitely head over to Beck's Twitter account and check out the entire thread, as it kind of makes you look at NBA players in a different light. Especially Larry Bird. Seriously, that one was really weird.
(Via Sports Illustrated)