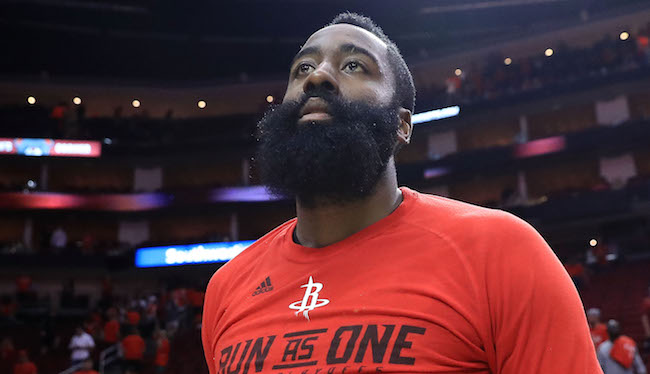 Hurricane Harvey has swept through the Houston, Texas area and left the city and surrounding areas along Texas' gulf coast decimated, and, sadly, the situation figures to only get worse as the storm is expected to continue dumping rain on the already flooded area through Wednesday.
The amount of rainfall expected in Houston is up to 50 inches, and flooding has already reached catastrophic levels.
There are a number of organizations accepting donations. Texting HARVEY to 90999 donates $10 to the Red Cross, STORM to 51555 donates to the Salvation Army, a number of other charities are on the ground helping in short-term and long-term, and those in the Houston area with a boat, Harris County is asking for calls at 713-881-3100 for assistance in rescuing those trapped by the flooding. A full list of shelters in the area can be found here, as well.
While the city of Houston and the gulf coast of Texas deals with the terrible flooding and storms, the NBA community is looking to raise awareness for the severity of the issues the area is facing by sending messages of support and prayers to the people affected by Hurricane Harvey.
Rockets stars James Harden and Chris Paul are among those that have taken to Twitter to call for prayers for the area, and they have been joined by a number of NBA players from around the league.