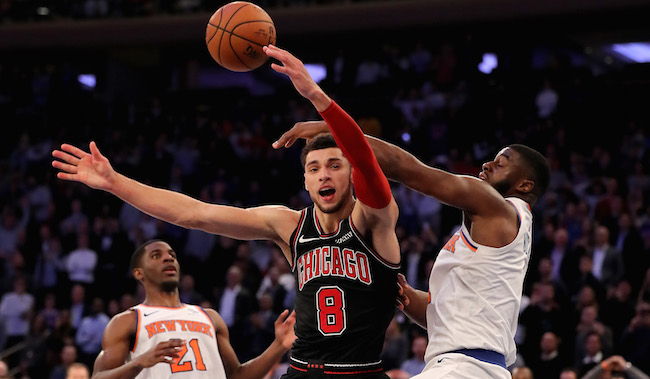 At the end of January, five NBA teams will have fewer than 20 victories. There is a clear delineation, at least in the standings, between that five-team group and the rest of the league and, with the ever-interesting NBA Draft Lottery looming in May, there will be plenty of jockeying for position during the second half of the season.
With that said, the Atlanta Hawks have emerged as the best of that group and, in reality, Trae Young and company are performing markedly better than their counterparts. The Hawks boast a 10-10 record since Dec. 18 and, during that time, Atlanta has operated as a vastly improved team, riding the quality work of John Collins and their young players.
Still, the "other" four franchises are languishing and, in truth, it is jarring to see how poor the results have been. All four have either 10 or 11 victories on the campaign and that doesn't quite do justice to how ugly things are in the present.
The Chicago Bulls have exactly one victory since Dec. 28 and that victory came against another bottom-dweller in the Cleveland Cavaliers. Chicago has a 6-20 record in the Jim Boylen era and, during this recent downturn, the Bulls are 1-13 with a hideous -12.4 net rating.
Speaking of the Cavs, Cleveland is struggling mightily in their own right. Larry Drew's squad has two (!) victories since Dec. 29, beating the hapless Bulls and the Lakers in a world without LeBron James. Over their last 20 games, Cleveland owns a 2-18 record and their net rating (-16.1) during that time is utterly horrific.
The Phoenix Suns are probably in a (slightly) better position in an overall sense but, in the recent past, the results aren't great. Phoenix is 2-15 in their last 17 games (-12.0 net rating) and, with a foundation built around Devin Booker and Deandre Ayton, the Suns were supposed to be better than this.
Finally, the New York Knicks are a mess in their own right. With the obvious caveats concerning the absence of Kristaps Porzingis for the entire season to this point, the Knicks own one victory since Dec. 16 (toppling the LeBron-less Lakers) and, after a loss to Charlotte on Monday, New York is 1-18 with a -11.5 net rating since Dec. 16.
In the coming days, this quartet of sadness will be largely ignored in the NBA world, particularly if none of the franchises pull the trigger on a significant trade. That is probably the right course of action given the very competitive nature elsewhere in the league but, in truth, it is tough to avoid marveling at the spectacle that is the NBA's bottom tier right now.
There isn't a lot of mystery as to where these four teams will land in this week's DIME power rankings but, elsewhere, there is plenty of intrigue. Let's get to the list.

1. Golden State Warriors (36-14, Last week — 1st)
This is quite an easy decision. Golden State already has the terrifying pedigree and, recently, they are living up to the billing on the floor as they are riding an 11-game winning streak.
2. Milwaukee Bucks (35-13, Last week — 2nd)

If this was two months ago, a loss in a team's most recent game might force movement in this space. In late January, one game shouldn't mean all that much, though, and that is especially true when it's a road loss against a (very) good team. That was the case for Milwaukee in losing to Oklahoma City but, prior to that, the Bucks won six in a row and they still boast an impressive overall profile.
3. Toronto Raptors (37-15, Last week — 3rd)

It wasn't a perfect week for Toronto, with losses to Indiana and Houston. Both came on the road, however, and the Raptors bounced back with a road win in Dallas to close the week. For me, there's a clear top three in terms of resume and Toronto isn't slipping out of it just yet.
4. Boston Celtics (30-19, Last week — 4th)
It hasn't always been sunshine and rainbows in Boston but the Celtics are playing great basketball. They've won six of seven games (with the only loss coming to Golden State) and, even with no obvious path to Anthony Davis until July, it's not too bad to be wearing green and white right now.
5. Oklahoma City Thunder (31-18, Last week — 10th)

How does a team jump from No. 10 to No. 5 at this point in the season? Well, winning five games in a row is a good start. In OKC's case, the story also includes victories over the Sixers (on the road), Blazers and Bucks.

6. Utah Jazz (29-22, Last week — 9th)

On Jan. 7, the Jazz were under .500 and floundering. Since then, they've won 9 of 10 games, with a +9.1 net rating during that run, and the bandwagon is filling up again.
7. Philadelphia 76ers (32-18, Last week — 7th)
After a loss in Denver to end the week, the status quo feels appropriate for the Sixers. This is still a good basketball team, however, and Jimmy Butler is scheduled to return on Tuesday against the Lakers on national television. That should be fun.
8. Denver Nuggets (34-15, Last week — 5th)

Denver probably wasn't supposed to win on Monday evening, but Memphis utterly collapsed. Credit is due for the Nuggets in taking to advantage to preserve a three-game winning streak but, if you watched that one, you'll know why the Nuggets slip here.
9. Portland Trail Blazers (31-20, Last week — 8th)

The Blazers haven't done anything wrong lately. In fact, Portland has won five of six with the only loss coming on the road in OKC. Other teams have been more impressive (as noted in the rankings) but Damian Lillard and company just keep rolling along.
10. Houston Rockets (29-20, Last week — 12th)
Just when the Rockets start cooling off a bit, James Harden leads another run of four wins in five games. Granted, this week's results included wins over the Knicks and Magic but, hey, they all count the same in the standings. Houston also beat Toronto, which has to be noted.
11. Indiana Pacers (32-17, Last week — 6th)

With their best player out for the season in Victor Oladipo, expectations have to be tempered. The Pacers should still be better than they've been in the last two games, with a loss to Memphis and a non-competitive effort (at home) against the Warriors.
12. Brooklyn Nets (27-24, Last week — 11th)

After six straight wins, the Nets finally lost on Monday evening but, in all honesty, it was almost as impressive as a win. Brooklyn pushed Boston, on the road, in impressive fashion and they just refuse to fade away. It's worth monitoring that they'll be without Spencer Dinwiddie for a bit but, if Monday was any indication, Kenny Atkinson's team will hold the line.
13. San Antonio Spurs (29-22, Last week — 14th)

It wasn't a terribly exciting week for the Spurs but that isn't a bad thing. San Antonio navigated a potentially treacherous back-to-back with two wins over the Pelicans and Wizards, and that is basically the epitome of "taking care of business."
14. LA Clippers (28-23, Last week — 13th)
Losing to the Hawks at home isn't as bad as you might think, with Atlanta playing much better than their record suggests. That isn't a great result, though, and Monday night's performance spoiled what was a three-game winning streak for the Clippers.
15. Miami Heat (24-24, Last week — 21st)

In the last four games, the Heat lost to the Celtics and Clippers before beating the Cavs and Knicks. That sounds just about perfect for a team with a .500 record and a profile that matches it.
16. Los Angeles Lakers (26-24, Last week — 18th)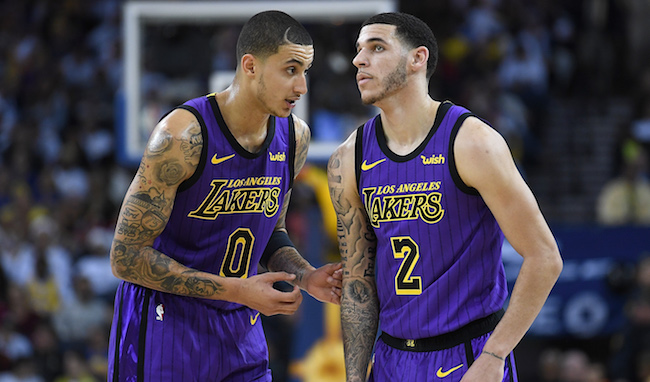 Monday was kind to the Lakers, with news that Anthony Davis is on the market and seeming to favor one of the league's glamour franchises. On the floor, Los Angeles desperately needs LeBron James back but, in the meantime, they were at least able to get a win over Phoenix in their last outing.
17. Charlotte Hornets (24-25, Last week — 19th)

Much like the Heat, the Hornets have done what they were supposed to do lately. Wins over the Knicks and Grizzlies are nice. Losses to the Bucks and Pacers are… fine.
18. Minnesota Timberwolves (24-26, Last week — 17th)

The Jazz are playing great and that lessens the blow for Minnesota after a mini-sweep at the hands of Utah. That did quell the momentum of a three-game winning streak but the Wolves are generally operating as a .500 club and that's probably about right.
19. Washington Wizards (21-28, Last week — 16th)
Washington is 8-5 over the last 13 games and they've settled into a spoiler role. John Wall isn't walking through that door but the Wizards are still fully capable of making the playoffs given the exceptionally low barrier for entry in the East.
20. Sacramento Kings (25-25, Last week — 20th)

The Kings just finished a six-game road trip with a 2-4 record and, all things considered, that's not too bad. They'll be a team to closely monitor in advance of the trade deadline but, for now, Sacramento is just fun and feisty on a nightly basis.
21. Dallas Mavericks (22-27, Last week — 24th)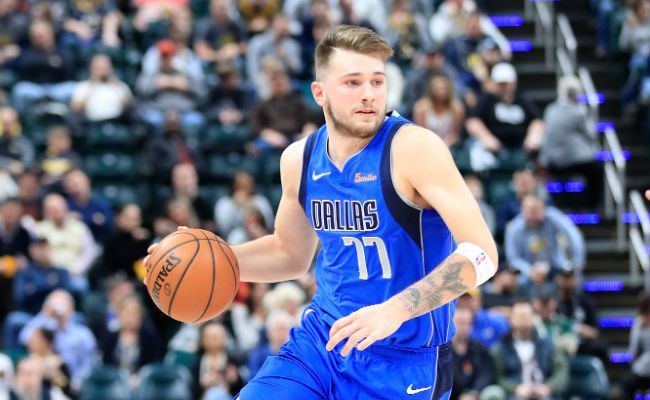 Luka Doncic just put up a 35-point triple-double in a near-upset against the Raptors and, prior to that, the Mavs beat the Pistons. One was more impressive. The other was the difference when it came to where the team lands here.
22. Detroit Pistons (21-27, Last week — 22nd)
The Pistons were a win over the Anthony Davis-less Pelicans away from a win-less week. Detroit can only control what they can control but the optics of that performance aren't exactly ideal. At least the Pistons have Blake Griffin but, even then, it feels unfair that they are almost wasting his resurgence.
23. New Orleans Pelicans (22-28, Last week — 15th)

Anthony Davis wants out and, while that isn't a stunning revelation in some ways, it doesn't make it any easier to be positive about the Pelicans. New Orleans has also lost five of six and this might be a generous placement as a result.
24. Orlando Magic (20-30, Last week — 23rd)

The Magic are 1-6 in their last seven games and that isn't a great for a team that had some (faint) playoff hopes. On the bright side, they took care of business in a blowout win over Atlanta, which helped to provide a higher floor in this space.
25. Atlanta Hawks (16-33, Last week — 26th)

It feels unfair to have the Hawks this low based on their recent uptick and even more so after they pulled off a road win in Los Angeles on Monday evening. Atlanta did jump the struggling Grizzlies but they'll have to keep proving it to climb further in the pecking order.

26. Memphis Grizzlies (20-31, Last week — 25th)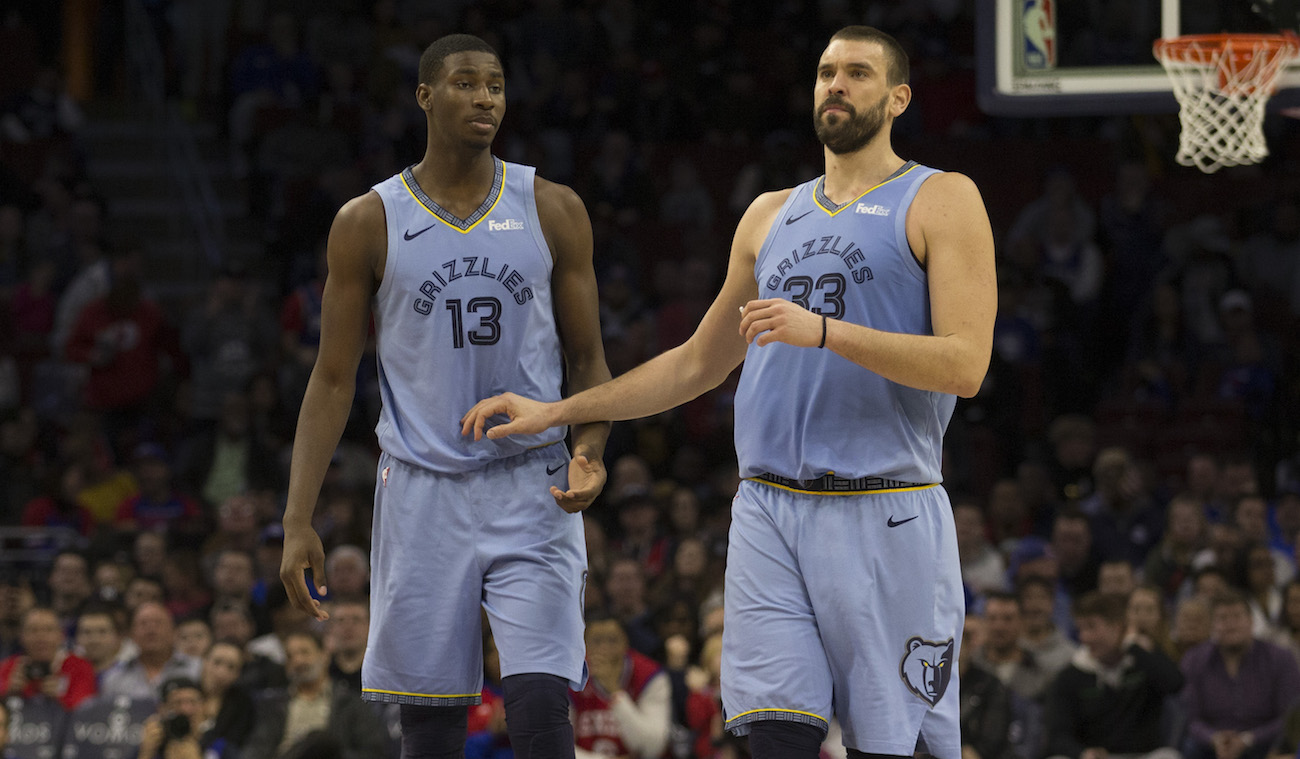 Memphis put together a relatively impressive performance on Monday, pushing the Nuggets to the limit before something of a collapse in the final minutes. The Grizzlies did get a win over the undermanned Pacers but, in all honesty, the last result was tough to swallow.
27. Phoenix Suns (11-41, Last week — 27th)

The Suns have lost eight in a row and they were outscored by 18.2 points per 100 possessions during that span. It seems almost impossible that Phoenix wouldn't drop in the rankings but, somehow, they aren't any worse than the teams below them.
28. Cleveland Cavaliers (10-41, Last week — 30th)

The Cavs just beat the Bulls and they did it on the road. That is the full rationale behind their escape from the basement.
29. Chicago Bulls (11-39, Last week — 28th)

During the team's recent homestand, the Bulls lost to the Hawks (by 20) and the Cavs. That's a quick way to ensure their placement doesn't improve.
30. New York Knicks (10-39, Last week — 29th)
As if a 1-18 record over the last 19 games wasn't enough, New York has lost 10 in a row.