The Golden State Warriors are the class of the NBA. The Cleveland Cavaliers are the reigning champs. The Houston Rockets are the new kids on the block. The Utah Jazz, Boston Celtics, Los Angeles Clippers, Washington Wizards and Toronto Raptors encompass the next tier with varied strengths and weaknesses.
And the San Antonio Spurs are the San Antonio Spurs.
In early March, the Spurs own the league's second-best record behind an MVP-quality season from Kawhi Leonard, yet they operate in relative obscurity. Yes, people who cover the NBA on a daily basis absolutely know just how impressive San Antonio has been, but because they are void of an exciting theme beyond "boring" excellence, it is easy to get swept up in other story lines while simultaneously ignoring the continued greatness of the NBA's model franchise.
Gregg Popovich could be (or even should be) the Coach of the Year every season, and he is doing a phenomenal job once again. Tim Duncan is no longer on board but the Spurs haven't slowed down at all, using Leonard's singular greatness perfectly within the construct of a team that excels on both ends of the floor.
From a talent perspective, this Spurs team has no business being elite defensively, with players like Pau Gasol and Tony Parker (or even LaMarcus Aldridge) being far too involved to facilitate greatness on that end. Still, Popovich and company rate as an elite team based on virtually every measure and their 49-13 record doesn't scream fluke. There are reasons to be concerned when it comes to the playoffs and the cliched notion of a "different game" in May and June exists for a reason. Still, it would be very unwise to sleep on the San Antonio Spurs, especially in the midst of what will be their 18th consecutive season with 50 or more victories.
Read that stat again and, when you're done marveling, move through the rest of this week's NBA power rankings.
1. Golden State Warriors (52-11, Last week — 1st)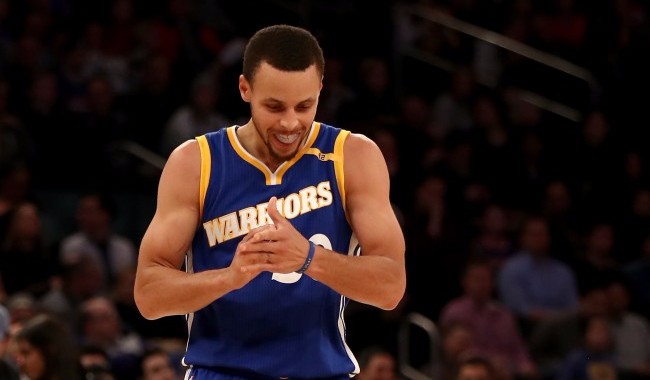 The Dubs completed a road back-to-back in New York and Atlanta with two victories and stabilized things in the aftermath of the Kevin Durant injury. Offensively, there isn't much to fear at the moment but keep an eye on the defensive end without Durant in the fold. That is the point of weakness for the next few weeks.