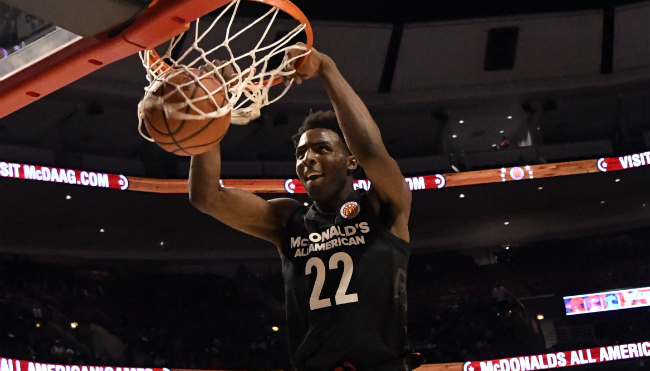 The NBA G League was rebranded over the summer from the D-League, the D standing for "developmental." Over the years NBA teams have made better use of their G League teams, sending players there to rehab after injuries or give players time to get right on short-term contracts.
But one use some thought the league could have, as a place for non-NCAA and non-NBA eligible players to develop, doesn't appear to be on the table. ESPN reported on Thursday that some notable NBA prospects not currently playing college basketball will be unable to appear in the G League due to a rule regarding players who enrolled and left a college within an academic calendar year.
Currently, the most notable example of a player who cannot participate in the league because of this is Mitchell Robinson, a former five-star recruit who committed to Western Kentucky out of high school.

ESPN reported that Mitchell was among a number of players who contacted the G League about a potential spot on a roster, but was denied.
A number of 2018 first-round prospects — including potential lottery pick Mitchell Robinson, who withdrew from Western Kentucky before the season started — have inquired about the possibility of playing in the G League this season but were told they are ineligible, a league source told ESPN.

That ineligibility stems from a rule that prevents players who were enrolled in college during an academic calendar year from being offered a contract in the same season, unless they have been ruled permanently ineligible by the NCAA with no opportunity of being reinstated (as was the case with P.J. Hairston in 2013).
Mitchell enrolled in Western Kentucky, but left the school in September with the hopes of transferring. Instead, Robinson decided that college hoops wasn't for him and that his time would be best spent getting ready for the 2018 NBA Draft.
Unfortunately for players like Robinson, it's clear now that the G League won't be a waypoint for someone not allowed on a college team before they potentially reach the NBA. Perhaps there's an opportunity here for someone like LaVar Ball.