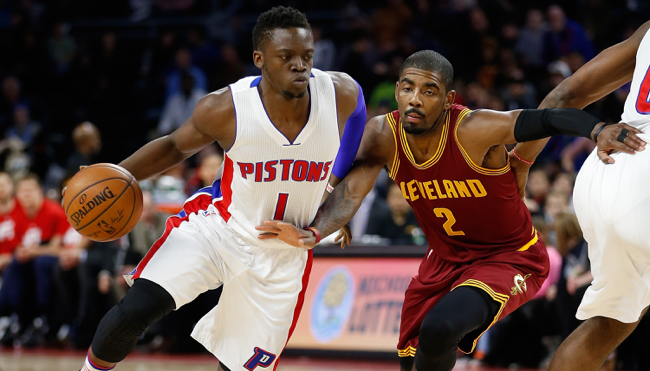 In the final moments of Game 4 between the Cavaliers and Pistons, Reggie Jackson had one final shot to keep his team's season alive. Unfortunately for Detroit, Jackson came up short on his attempt and sent the Cavs into the second round. However, Jackson believed there should have been a foul called on the play, as there may have been some contact from Kyrie Irving that would have sent him to the free throw line. Jackson was so upset, in fact, that he said in his post-game press conference that the officials should "face consequences" for blown calls.
However, the NBA apparently disagrees with the Pistons' point guard and has sided with the officials who didn't call a foul in that spot. The league released an official report reviewing the last two minutes of the game between Detroit and Cleveland, and although there were two instances in the final two minutes where the NBA said the officials incorrectly missed a foul (ironically both of those incorrect no-calls were against Jackson), the league said that the no-call against Irving was correct.
Irving (CLE) maintains legal guarding position and makes no contact with Jackson (DET) as he initially reaches in for the steal. Jackson then initiates contact with Irving as he jumps sideways on his shot attempt
If you missed or forgot the play in question, here it is again.
http://i.giphy.com/xT1XH1QNnizD0yFa7e.gif
If you're a Pistons fan, that explanation probably still doesn't do it for you. However, it is official, and it doesn't look like the reprimand will face any sort of reprimand for not blowing their whistle.